---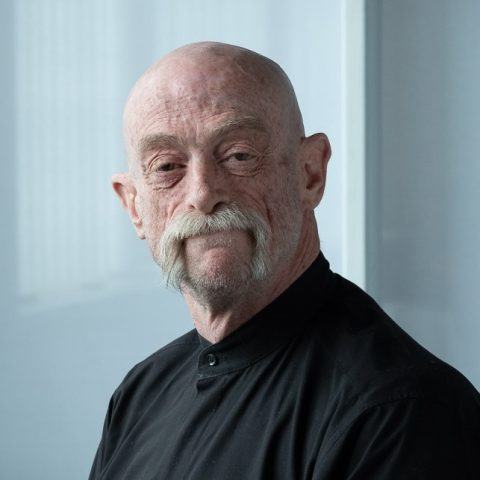 Artists
David Schrader
Harpsichord, Organ, Fortepiano
Harpsichordist, organist, pianist, and fortepianist David Schrader has been a fixture of the Chicago music scene since 1980, performing regularly with ensembles throughout the city including the Chicago Symphony Orchestra.
---
Equally at home in front of a harpsichord, organ, piano, or fortepiano, David Schrader is "truly an extraordinary musician . . . (who) brings not only the unfailing right technical approach to each of these different instruments, but always an imaginative, fascinating musicality to all of them" (Norman Pelligrini, WFMT, Chicago). A performer of wide ranging interests and accomplishments, Schrader has appeared with the Chicago, Dallas, San Francisco, and Colorado Symphonies, and appeared as a soloist at four national conventions of the American Guild of Organists (1984, 1994, 1998, and 2006). He has also performed at the prestigious Irving Gilmore Keyboard Festival (playing separate concerts on organ, harpsichord, and clavichord) and at the Ravinia Festival; Aspen Music Festival; Oulunsalo Soi Music Festival in Oulu, Finland; Michigan Mozartfest; Boston Early Music Festival; Santa Fe Chamber Music Festival; Connecticut Early Music Festival; Manitou Music Festival; and as soloist and conductor at the Woodstock (Illinois) Mozart Festival.
A resident of Chicago, Schrader performs regularly with Music of the Baroque, the Newberry Consort, and Bach Week in Evanston. He has also appeared with The Chicago Chamber Musicians, Contempo (f.k.a. the Contemporary Chamber Players), the Chicago Baroque Ensemble, and The City Musick. He is a frequent guest on WFMT's "Live From WFMT" series of broadcast in-studio performances and a founding member of Baroque Band, Chicago's period-instrument orchestra.
Schrader is on the faculty of Roosevelt University's Chicago College of Performing Arts. For over thirty five years, he was the organist of Chicago's Church of the Ascension.
For more about David Schrader, please visit davidschrader.net.