---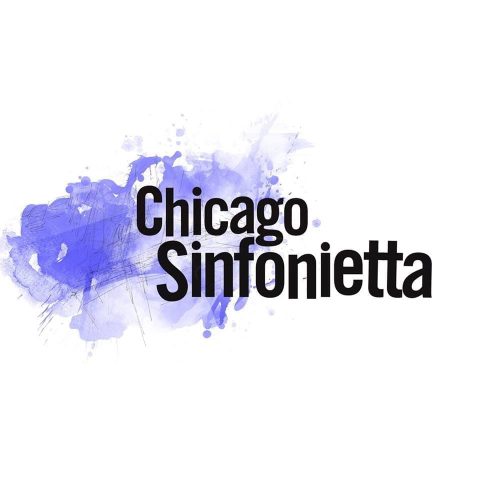 Artists
Chicago Sinfonietta
The city's leading chamber orchestra, the Chicago Sinfonietta champions diversity, equity, and inclusion by creating community through bold symphonic experiences.
---
For over 25 seasons, the Chicago Sinfonietta has enriched the cultural, educational, and social quality of life in Chicago while gaining recognition on the national and international stage. Under the guidance first of Founding Music Director Paul Freeman, and now of Mei-Ann Chen, the orchestra performs at the highest artistic level and has achieved an outstanding reputation for its innovative programs. The Sinfonietta is dedicated to the authentic performance of Classical, Romantic, and Contemporary repertoire and excels at presenting imaginative new works by composers and soloists of color.
The Sinfonietta has toured success-fully in the U.S. and Europe including concerts in Germany, Austria, the Canary Islands, and at the Kennedy Center, and mounted equally successful seasons at home. Artists presented during the orchestra's first decade included the Vienna Boys Choir, Ben Vereen, and Marian McPartland, among many others. Subsequent collaborations have taken place with an incredible cross-section of artists including Poi Dog Pondering, the Congo Square Theater Company, Howard Levy, Rachel Barton Pine, Orbert Davis, R. Carlos Nakai, and the Apostolic Church of God Choir, to name just a few.
To help develop tomorrow's musicians and audience members, the Chicago Sinfonietta has created several innovative outreach programs. In collaboration with the Chicago Public Schools, Audience Matters provides in-depth music program-ming and subsidized concert tickets for students in underserved areas of Chicago. Student Ensembles with Excellence and Diversity (SEED) provides mentoring for young musicians, identifying talented high school musicians and offering them a series of workshops and master classes taught by Chicago Sinfonietta teacher-musicians in small ensemble settings. Project Inclusion provides early-career diverse musicians two-year fellowships with the orchestra.
For more information visit chicagosinfonietta.org.