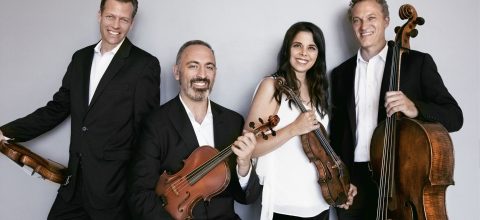 ---
Discover
GRAMMY Nods Propel Artists' Careers
It's a big deal when a recording and the artists on it are nominated for a Grammy Award.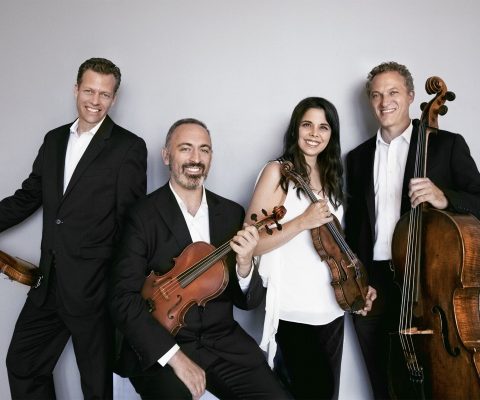 ---
Presented by the Recording Academy since 1958, the GRAMMYs are an annual celebration of excellence, the music community's highest honor, and its only peer-based award. Only members of the Recording Academy — performers, song writers, producers, engineers, instrumentalists, and other creators currently working in the recording industry — get to vote on the nominations. A Grammy win is truly a stamp of approval from other record creators.
Each year, Cedille submits its recent releases for consideration in several categories, and in recent years, we've been honored with a nomination (or multiple nominations) almost every year. Since 2003, 17 Cedille albums have been honored with 21 Grammy nominations: nominations for solo performances, ensemble performances, engineering, and production. Contemporary music sextet Eighth Blackbird won Cedille's first Grammy in 2007 in the category "Best Chamber Music/Small Ensemble Performance" for strange imaginary animals. They have gone on to be nominated and win three more times in that category. Pianist Lisa Kaplan, Blackbird founding member and Executive Director, reflected:
The impact that Cedille has had on our careers is really large because they chose to support us at a time when we were really at the very beginning stages of our own career. Four of the albums have garnered Grammy Awards. And the thing about a Grammy is that it gives legitimacy so the result of those Grammys has been more gigs and more visibility with people who probably didn't know us before.
Cedille invests heavily in the promotion of each album. Our goal is to promote both the album and the artist(s) to listeners as well as industry professionals, concert presenters, music critics, and other influencers. We are always looking to add new artists to Cedille's roster, especially emerging artists. We are proud of the role we have played in our artists' careers. Cellist Brandon Vamos has remarked:
Cedille Records began recording the Pacifica Quartet very early on in our career and we have been working together for over 20 years. [That early] support gave us confidence and exposure that was very formative in our growth. We are so grateful for everything Cedille has done for us. It is one of the finest classical labels in the world and has done so much for Chicago musicians.
In 2021, the Pacifica Quartet won the Award for "Best Chamber Music/Small Ensemble Performance" for their album, Contemporary Voices. Two other Cedille artists were nominated in that category, Third Coast Percussion and the Dover Quartet. (The Dover Quartet was nominated for an album on another label, but we were no less excited for them.)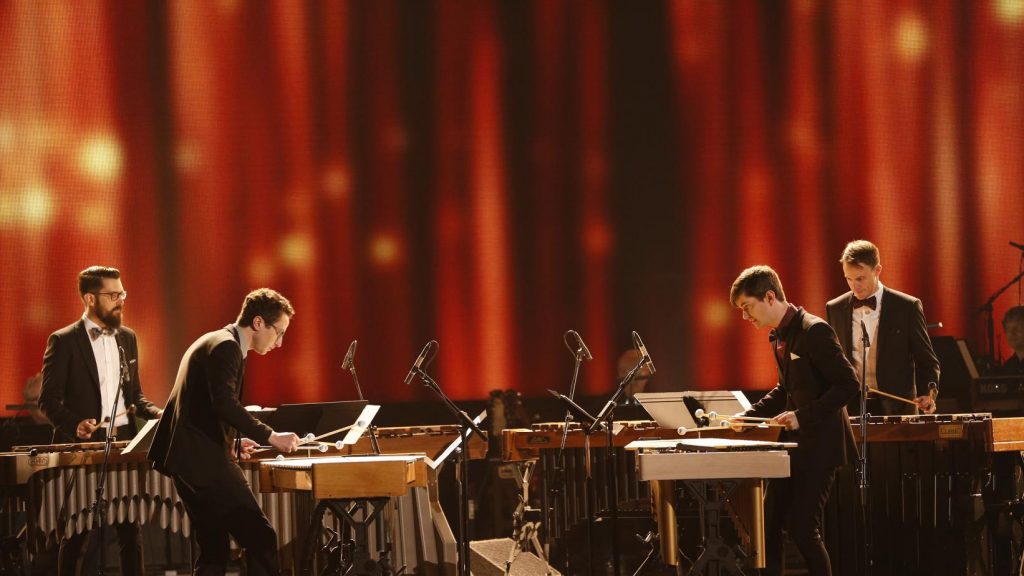 Third Coast Percussion perform at the 2017 Grammy Awards Ceremony
As a nonprofit label funded in large part by charitable contributions, Cedille is able to make recording decisions based on the artistic merit of each project. The result every time is a high quality artistic performance and recording, one that with promotion (and a little luck) attracts the attention of the Recording Academy and its members.
---
Cedille is delighted each year to see our artists and creative collaborators receive recognition at the Grammy Awards. Cedille's musical mission, after all, is to bring Chicago's finest classical musicians to a worldwide audience. Thank you for your support of Cedille Records and our artists! This year's Grammy Nominations included:
BEST ENGINEERED ALBUM,
CLASSICAL
Kyle Pyke and Jesse Lewis
Third Coast Percussion's Fields
---
Recommended