Store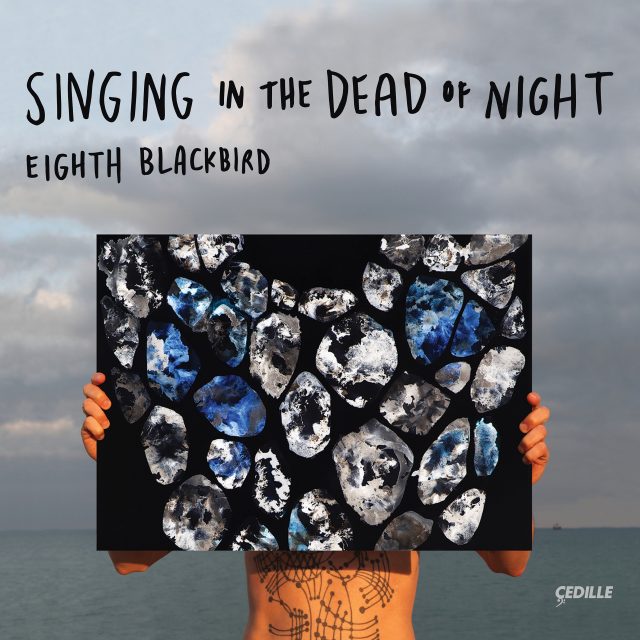 Store
Singing in the Dead of Night
---
Groundbreaking new-music sextet Eighth Blackbird, winners of four Grammy Awards for their previous Cedille Records albums, are heard in the world-premiere recording of a collaborative, all-instrumental program of intensely rhythmic works written expressly for the Chicago-based ensemble by the founders of the celebrated Bang on a Can composers collective.
Each piece on Singing in the Dead of Night takes its name from Paul McCartney's lyrics to The Beatles song "Blackbird" — but this music exists in another realm altogether.
Pulitzer Prize winner Julia Wolfe's title track conjures a dark, silent solitude from which creative inspiration emerges. Michael Gordon's music melds "the nervous brilliance of free jazz and the intransigence of classical modernism" (The New Yorker). In The Light of the Dark, he evokes the wild spontaneity of an uninhibited, late-night jam session. Pulitzer Prize winner David Lang's three-movement These Broken Wings, a "glamorously beautiful suite" (The Guardian), takes flight via Eighth Blackbird's boundless stamina and high-voltage virtuosity.
Eighth Blackbird sequences the component pieces in the unconventional, composer-approved concert order they've employed since the collaborative work's 2008 premiere: They play the Gordon and Wolfe works in between movements of the Lang, whose piece thus frames the program.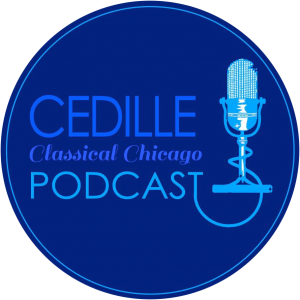 Listen to Jim Ginsburg's interview
with Lisa Kaplan on Cedille's
Classical Chicago Podcast
Preview Excerpts
DAVID LANG
1
these broken wings part 1
MICHAEL GORDON
DAVID LANG
3
these broken wings part 2 (passacaille)
JULIA WOLFE
4
singing in the dead of night
DAVID LANG
5
these broken wings part 3 (learn to fly)
Artists
What the Critics Are Saying
---
---
"The virtuoso abilities of the ensemble commingle with the broad vision of the three composers to create a cooperative whole that never becomes tiresome, wears well over time and creates a complexity far above the individual components taken singly . . . Highly recommended."
"played with such fabulous precision and exuberance by the Blackbirds . . . It's a fabulous disc."
"Dizzyingly exuberant, this is music that is perfect for Eighth Blackbird. Its fast and furious nature demands an exact edge to the performance, and that is exactly what it receives here…"
Singing in the Dead of Night
Notes by David Lang
Over the years Michael, Julie, and I have worked together on several projects, in many different ways. We have written staged oratorios such as Lost Objects and Shelter, in which musical forces are arrayed around a wide-ranging and very human theme. We have made instrumental pieces in which scraps of tunes were written by one of us and then passed among the others for challenge, improvement, and replacement. Then there is The Carbon Copy Building, in which we divided an opera libretto by comic book artist Ben Katchor into separate parts, each of us writing the music for individual scenes, with the whole assembled like a mosaic out of our individual contributions.
The strange thing is that we usually operate as individual composers, writing our own very separate music, each on his or her own. What is interesting to us about these joint projects is they give us a chance to make something that is larger than our individual opinions, in which we are contributing something meaningful to something that might have a wider range than what we might do on our own. These pieces are meant from the start to have a broad scope, broad enough to include the musical opinions of three related but very independent composers.
When Eighth Blackbird approached us about writing a piece for them, we looked at it in a similar way. How
could we make something larger than what we do individually that could take advantage of the full range of Eighth Blackbird's astonishing abilities? We identified to ourselves all the things the Blackbirds did that they were proud of. They have much to take pride in: they play great, of course, but they also have amazing concentration, seem to like really hard music, work like crazy, and memorize everything so they can move around while they play. We wanted to make something broad enough to show all these talents.
We particularly loved that they move. This became the key to what we decided to do. We invited our choreographer friend Susan Marshall to join us, so that the movements of the players could be organized into a whole and shaped into a more theatrical structure, supporting and relating to the music but essentially apart from the musical structure. We wrote music for this piece that both expressed our selves and also gave Susan opportunities to create a theatrical environment.
these broken wings
The three movements of these broken wings concentrate on three different physical and musical challenges. The first movement consists of music that requires incredible stamina and intense concentration. Sad, falling gestures dominate the slow second movement, and I gave the vague but hopefully inspiring instruction that the players should drop things when they are not playing. In the last movement, I wanted to make music that danced and pushed forward in the hope that it would encourage the musicians to do so as well.
— David Lang
the light of the dark
the light of the dark was written specifically for Eighth Blackbird. In my initial conversations with the musicians, they mentioned the "other" instruments that they play (accordion, guitar, percussion…), and I imagined a chaos onstage, with the musicians grabbing the nearest available instrument and playing on it. The piece starts with a heavy-metalesque cello line and builds from there into a kind of out-of-control late night jam session, complete with unpredictable metallic crashes, swirling virtuosic fiddling, and colliding glissandos.
— Michael Gordon
singing in the dead of night
The title singing in the dead of night conjures up the still and surreal nighttime experience of being the only one awake. Out of the silence often comes inspiration — finding one's way to a human song, a symphony of sound. Singing in the dead of night is its own metaphor — beginnings always starting in "the dead of night" — in the void into which a creation is made. The virtuosity and intensity of the music are inspired by the high voltage performers of Eighth Blackbird. The silences, sandpaper sounds, and density are there for the thoughtful and exquisite Susan Marshall.
— Julia Wolfe
Album Details
PRODUCER Elaine Martone
ENGINEER Bill Maylone
PRODUCTION ASSISTANT Jeanne Velonis
MASTERING ENGINEER Michael Bishop
RECORDED September 30–October 3, 2019 in the Reva and David Logan Center for the Arts at the University of Chicago
COVER ART Susannah Bielak
PUBLISHER All works © 2008 Red Poppy
© 2020 CEDILLE RECORDS