Store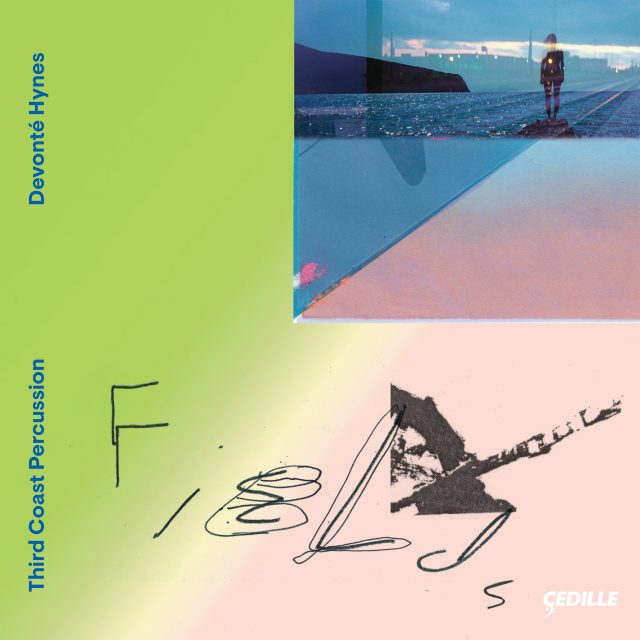 ---
2021 Grammy nominee! – Best Chamber Music/Small Ensemble Performance & Best Engineered Album, Classical
Grammy Award-winning, Chicago-based percussion quartet Third Coast Percussion teams up with influential, genre-defying multi-instrumentalist, record producer, songwriter, singer, and composer Devonté Hynes (aka Blood Orange) for an album of imaginative, evocative instrumental music originally created as the live soundtrack for choreography by the adventurous Hubbard Street Dance Chicago company.
The album's three works, all world-premiere recordings, represent Hynes's debut on disc as a classical composer. In Perfectly Voiceless, Philip Glass-style minimalism gives way to a catchy pop melody. There Was Nothing blends synthesizer sounds with bowed mallet percussion instruments and moments of meditative lyricism recall the music of Lou Harrison. The expressive harmonies within the gauzy textures of For All Its Fury point to Hynes' love of Debussy.
Third Coast arranged Hynes' music for its immense collection of diverse instruments and performed them on stage with the Hubbard Street dancers in Chicago and on tour. The Los Angeles Times praised Hynes' "lush score" and Third Coast's ability to summon "otherwordly sounds from a multitude of idiophones, drums and other devices." Chicago's New City Stage applauded Third Coast's "extraordinary performance" and "ceaseless river of sound."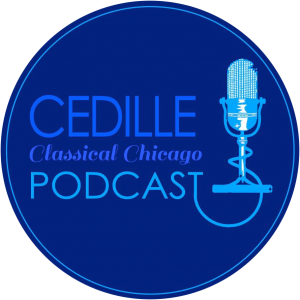 Listen to Jim Ginsburg's interview
with Peter Martin on Cedille's
Classical Chicago Podcast
Preview Excerpts
Enjoy our recommended preview track excerpts below
DEVONTÉ HYNES, arr. Third Coast Percussion
DEVONTÉ HYNES, arr. Third Coast Percussion
DEVONTÉ HYNES, arr. Third Coast Percussion
Artists
What the Critics Are Saying
---
---
Fields
Notes by Third Coast Percussion
Although he is now known primarily as a singer, songwriter, and producer in the pop music world, classical music was the first music Devonté Hynes knew. When he was young, Dev's parents began sending him to his older sister's piano lessons because he would cry when she wasn't around. He took up the cello at age 9, and classical music was the only music he played until age 13. Even now, he still considers classical music the foundation of his musical background, citing Debussy, Satie, and Puccini as major influences on his sense of melody and timbre.
As he got older and more serious about music, Dev's musical identity became focused on writing music rather than performing. As a teenager, Dev lived out his musical fantasies by making mixtapes that inserted his own music between favorite songs he had recorded from the radio. Writing music became the center of his universe, and he began performing his music primarily as a way to communicate what he'd written. While Dev's career was taking shape in his own performance projects, he was also collaborating with a wide range of other artists, lending his artistic sensibilities to their projects by producing, writing songs, and performing on multiple instruments. Dev's interest in dance also led him to begin working with choreographer Emma Portner for his music videos, and that is how we in Third Coast Percussion eventually connected with him.
When we were searching for a composer for a collaborative project with Hubbard Street Dance Chicago, Emma, who was one of the choreographers on the project, suggested Dev. The four of us in Third Coast all admired Dev's work as Blood Orange, and we had just learned about his love for—and emerging connection with—one of our favorite composers, Philip Glass, thanks to a video NPR posted of the two comparing notes on their careers. Emma asked Dev if he'd be interested in composing music for Third Coast as part of this project, and Dev came to our studio in Chicago to chat, see us perform, check out our instrument collection, and talk about how we might work together to create a whole evening of new music for dance.
The creative process we came up with together was deeply collaborative: Dev composed all of the music on this album in a Digital Audio Workstation (DAW), and sent a mix of recordings and sheet music to us to orchestrate for our own instruments. The four of us in Third Coast went through our own collaborative process of orchestrating and arranging, each working on different sections, and then giving each other feedback and revising our own (and each other's) work. We recorded our orchestrated versions and sent them to Dev for feedback, and ultimately to the choreographers (Portner, Lil Buck, and Jon Boogz) to begin creating the dance. It was our first time working with a composer in this way, and it was both challenging and incredibly liberating to expand our idea of how concert music can be written.
The result is a blend of Dev's love of classical and minimalist music with many of the characteristic elements of his work as Blood Orange—lush and powerful synth pads, beautiful melodies, intricate, light, bubbly rhythmic structures. In Perfectly Voiceless, a wall of Philip Glass-esque old school minimalism parts to reveal a catchy pop melody; There was Nothing blends epic synthesizer sounds with bowed mallet percussion instruments, and includes moments of meditative lyricism reminiscent of Lou Harrison; and the expressive harmonies buried in the hazy textures of For All Its Fury point to Dev's love of Debussy.
While composing this music, Dev had in mind an image of an open field; a space in which both the music and dance could play. So we began exploring the timbral possibilities, finding the characteristic dreamy, dark, beautiful, hazy, plaintive aspects of Dev's music in our collection of vibraphones, marimbas, crotales, glockenspiel, tuned bowls, tam tams, gongs, melodica, glass wind chimes, kalimba, almglocken, tuned metal pipes, tuned wood planks, tuned desk bells, and drums.
We've always felt that the future of classical music depends on deepening the collaborative process and removing the strict barriers between composers and performers. We are so grateful to Dev for choosing to work with us in this way, and always being open to and supportive of the choices we made in arranging this music for our own collection of instru-ments. Dev gave us a beautiful field to play in, and we think the music that resulted couldn't have been created any other way.
Album Details
PRODUCER Jesse Lewis
ENGINEER Kyle Pyke
EDITING Brett Leonard and Jesse Lewis
MIXING Kyle Pyke
MASTERING Jesse Lewis and Kyle Pyke
RECORDED at Chicago Recording Company, July 17–20, 2018 and Electrical Audio October 13–14, 2018
ART & DESIGN Sonnenzimmer
PHOTOGRAPHY Stephanie Bassos + Timothy, Burkhart of People Vs. Places
LINER NOTES Robert Dillon and David Skidmore
PUBLISHER © 2018 Domino Publishing Co.
All music composed by Devonté Hynes and arranged by Third Coast Percussion
© 2019 Cedille Records/Cedille Chicago