---
Discover
Cedille Records Celebrates Historic Chicago Composer with "Summer of Sowerby"
This summer, Cedille will release a trio of albums featuring prolific Chicago composer Leo Sowerby.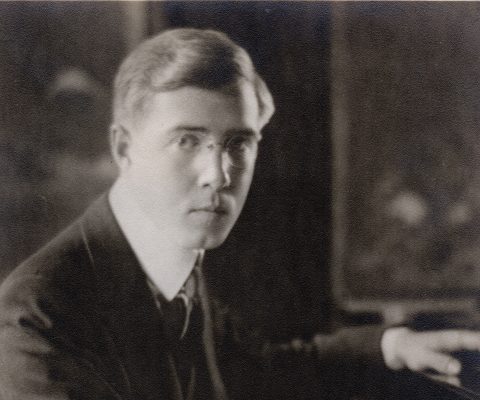 ---
Sowerby (1895–1968) was a prodigy who came to Chicago as a young student and went on to become the de facto composer in residence for the Chicago Symphony Orchestra under Frederick Stock. During Stock's tenure, the CSO programmed a new work by Sowerby nearly every year. In the 1920s and 30s Sowerby was the American composer most often programmed by American orchestras. In 1946, he was awarded the Pulitzer Prize for music.
"At the beginning of the early 20th century, Chicago leaders looked to cultural achievement to mold their metropolis into a world-class city and Leo Sowerby was really sought after to bring prestige to Chicago," notes Grammy-nominated Lincoln Trio pianist Marta Aznavoorian. "It just proves how vulnerable, wonderful, and brilliant of a composer he was."
This summer, we will showcase the composer with a trio of albums featuring his works, including notable world premieres. First up, in June comes the Lincoln Trio's Trios From the City of Big Shoulders. Aznavoorian and producer Jim Ginsburg are particularly excited about Sowerby's dramatic, large scale 1953 Piano Trio. Says Ginsburg,
On Organ Music by Frank Ferko & Leo Sowerby (July) acclaimed organist David Schrader pays homage to Sowerby's legacy as organist (and choirmaster) for 35 years at Chicago's St. James Cathedral. The album includes the composer's powerhouse Organ Symphony in G Major.
Available as bonus tracks in online, digital versions of the album is the world premiere of Sowerby's late (1963) Two Sketches for Organ.
Cedille's August release, Leo Sowerby: The Paul Whiteman Commissions & Other Early Works, features world-premiere recordings of the great Chicago composer's works originally commissioned by Paul Whiteman for his celebrated symphonic jazz concerts of the 1920s, plus works for string quartet from the same period. Orchestral highlights Synconata and Symphony for Jazz Orchestra ("Monotony") are firmly rooted in the jazz age and, in the latter case, inspired by contemporary literature, specifically Sinclair Lewis's satirical 1922 novel, Babbitt.
Cedille audiences are in for a treat this summer as Leo Sowerby's incredible range and dynamism will be on full display on these three Cedille albums. As Aznavoorian notes about Sowerby, "he cared about the listener and… I can assure you, you will never be bored with a Leo Sowerby composition."
---
Recommended