---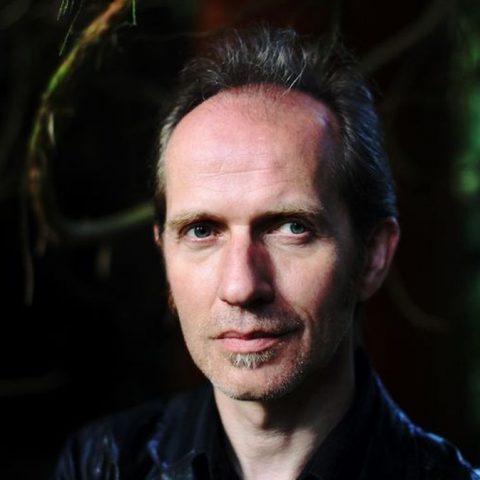 Artists
Iarla Ó Lionáird
Vocal
---
Iarla Ó Lionáird has carved a long and unique career in music both internationally and in
Ireland. From his iconic early recording of the vision song "Aisling Gheal" as a young boy to
his ground breaking recordings with Dublin's Crash Ensemble and New York's Alarm Will
Sound, he has shown a breadth of artistic ambition that sets him apart in the Irish Music
fraternity. Preferring not be categorized, his performances and recorded output follows
an ambitious arc that challenges musical identity from Folk to Worldbeat, from New
Classical to Opera.
A twice GRAMMY nominated songwriter and prolific recording artist with more
that 12 Albums to his name, Ó Lionáird has worked with a stellar cast of composers
internationally including Donnacha Dennehy, Dan Trueman, Nico Muhly, Gavin Bryars, and
David Lang and he has performed and recorded with such luminaries as The Afro Celt
Sound System, Peter Gabriel, Nick Cave, Robert Plant, and Sinead O'Connor. His unique
singing style has carried him to stages and concert halls all over the world, from New
York's Carnegie Hall to London's Royal Albert Hall and the Sydney Opera House.
His voice has graced the silver screen also, with film credits extending from "The Gangs
of New York" to "Hotel Rwanda" and most recently as featured vocalist in the film
"Brooklyn." He is the vocalist for the critically acclaimed Irish /American band "The
Gloaming."
Also an accomplished broadcaster, Ó Lionaird's recent Radio Series "Vocal Chords" on
the mysteries of the human voice, for Ireland's National Classical Music Broadcaster, RTE
Lyric FM, won Gold and Silver Awards at the "New York Radio Festival" 2016 and 2017.
Iarla would like to thank: Dan and Monica Trueman, Paul Muldoon, Eighth Blackbird, Mark
DeChiazza, the Music Department and Humanities Council at Princeton University, Treasa
Ni Mhiolláin, Dr. Deirdre Ní Chongaile, and my brothers Paidí, Peadar, and Seán Ó Lionáird.