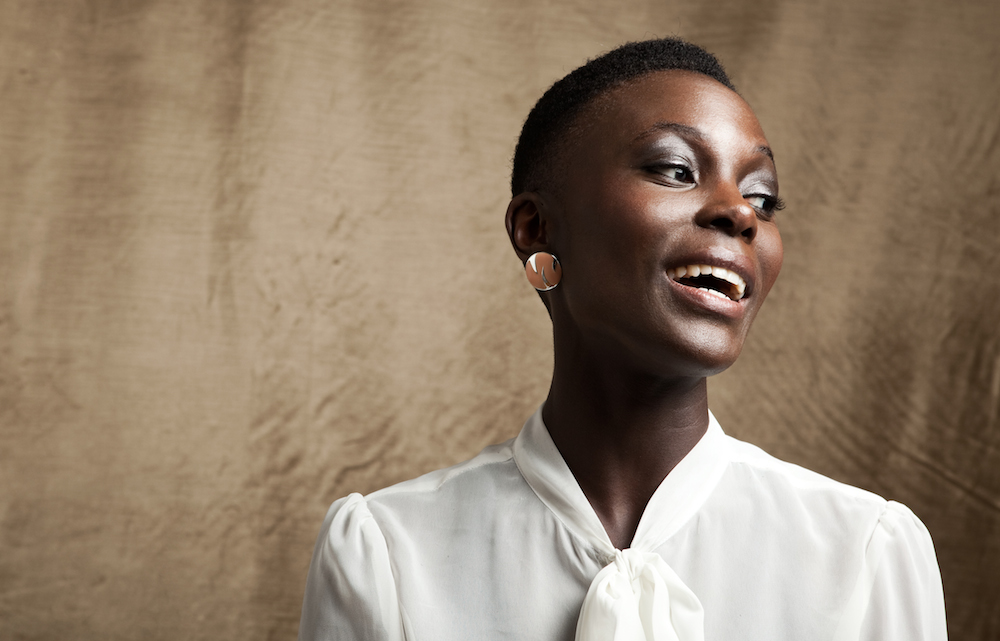 ---
Discover
Take 5: Nathalie Joachim (Eighth Blackbird)
This edition of "Take 5" features Eighth Blackbird flutist Nathalie Joachim. "One of the smartest, most dynamic contemporary classical ensembles on the planet" (Chicago Tribune), the new-music sextet will release its ninth Cedille album Olagón: a Cantata in Doublespeak on November 10.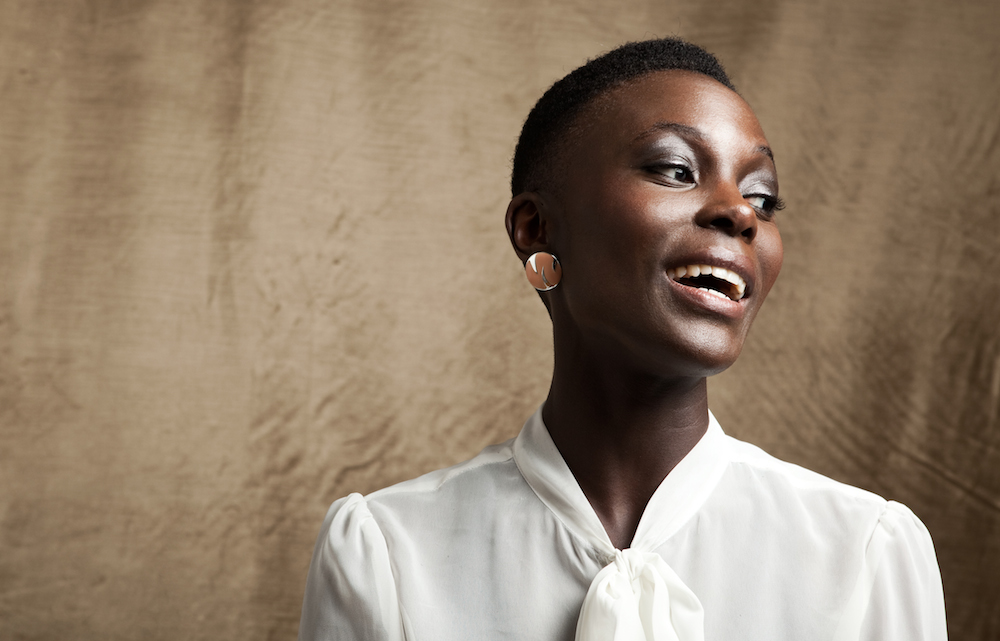 ---
Eighth Blackbird's latest album is a collaboration with vocalist Iarla Ó Lionáird of the Irish supergroup The Gloaming; Princeton-based composer-fiddler Dan Trueman; and Pulitzer Prize-winning Irish poet Paul Muldoon. A modern retelling of an ancient Irish epic, Olagón depicts — not without irony and humor — a privileged "power couple" mired in envy, greed, and adultery, descending into criminality and addiction as Ireland's "Celtic-Tiger" economy collapses in the early 21st century. Trueman's score combines elements of the traditional music of Ireland, Norway, and America with the raw urgency and sonorities of contemporary classical music while Muldoon's text interweaves verses in English and Irish Gaelic, seasoned with word-play and wit.
What is your most recent project and what sparked your interest in it?
Eighth Blackbird has been all about Olagón for years now, and it's all coming to fruition with the release of the album on November 10 and the world premiere of the staged production on December 8-9 at Victory Gardens Theater in Chicago. Collaborating with composer/fiddler Dan Trueman, vocalist Iarla Ó Lionáird, and Pulitzer Prize-winning poet Paul Muldoon was a real dream team situation, and adding stage director Mark DeChiazza's vision to the mix for the live show will breathe even more life into an already extraordinary evening-length work. We really have Dan to thank for sparking our interest in this project after meeting him years ago at the University of Richmond's Third Practice Electroacoustic Music Festival. We fell in love with his music and his personality, immediately knew we wanted to work with him, and are so lucky that he brought the concept and collaborators our way.
If you weren't a musician, what would you be?
People always ask me why I decided to be a musician, and my answer is honestly that it has never occurred to me to do anything else, because making music is the only thing that lights up my entire life. However, if there were no possible way for me to work in music, I would actually be a stylist. I love fashion as a form of creative and personal expression, and I love the confidence that emerges when someone genuinely feels that they are beautiful inside and out. To be able to help people capture that feeling for even just one moment of their lives would be an amazing job, and not so dissimilar from the feeling of sharing music with audiences.
Was there a formative moment for you as an artist?
I would say that the time I took between my undergrad at Juilliard and my graduate studies at The New School was maybe the most important moment for me to date, though there have been many. It was a critical time of self-discovery: I went to Paris, and was at a bit of a crossroads with my relationship to music; deciding to either make the heart crushing choice to leave each other forever, or to double down on our devotion to one another. It was there and then that I discovered my voice as a composer, and also defined the "why" for myself as a performer. I came back to the states after that year, and it took me a few more  moments to figure out the "how" (maybe I'm still figuring that out…), but for the first time in my life I could openly say what was most important to me to accomplish in my time here on this planet. And every professional decision I have made since has been guided by those core goals and values. I am very grateful for that.
What album/band are you listening to right now?
I'm a bit of a music junkie, so if approached broadly, this answer will probably turn into an essay…LOL. With that in mind, I'm going to take a more literal approach to this question: right now at this very moment in my hotel room in Budapest where I am typing these answers, I am listening to Moses Sumney's new album Aromanticism. It is absolutely gorgeous and artfully crafted – very high on my list of music recommendations this Fall.
What makes the Chicago classical music scene unique?
I have to admit that as a born and bred New Yorker who had very little experience with the Windy City prior to relocating for Eighth Blackbird, I was admittedly skeptical of the music scene here. New Yorkers have a way of being skeptical of, well…everything, LOL. But I have to say that I've been pleasantly surprised and continually intrigued since I arrived. Chicago is a much less saturated city in every way, so there's so much more space and visibility for artists of all genres, and audiences aren't overwhelmed and jaded, which allows them to be receptive and engaged. There's endless room for creative ingenuity, and I love that fresh sense of excitement here. As an artist, there's nothing better than the idea of real possibility and the opportunity to develop in a place that hasn't been creatively mined to death. That is truly unique as far as major US cities go, and Chicago is really doing it best.
---
Recommended