---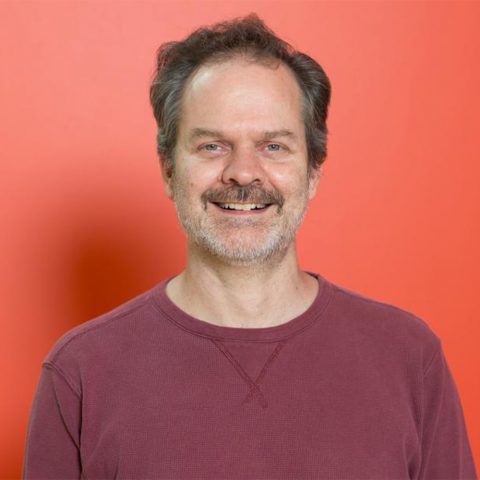 Artists
Dan Trueman
Composer and Fiddle
---
Dan Trueman is a composer, fiddler, and electronic musician. He began studying violin at the age of four, and decades later, after a chance encounter, fell in love with the Norwegian Hardanger fiddle, an instrument and tradition that has deeply affected all of his work, whether as a fiddler, composer, or musical explorer.  Dan's collaborators include: So Percussion, fiddler Caoimhín Ó Raghallaigh, guitarist Monica Mugan, the JACK Quartet, singer Iarla Ó Lionáird, bitKlavierist Adam Sliwinski, the PRISM Quartet, poet Paul Muldoon, choreographer Rebecca Lazier, scientist Naomi Leonard, the Princeton Laptop Orchestra (PLOrk, which he co-founded), Sideband, and others, including, in this project, the incomparable Eighth Blackbird. His compositional work engages a broad range of activities, sometimes exploring rhythmic connections between traditional dance music and machines, other times engaging with the unusual phrasing, tuning and ornamentation of traditional Norwegian music while trying to discover new music that is singularly inspired by, and only possible with, new digital instruments that he designs and constructs. His tools of the trade are the first-of-its kind Hardanger d'Amore fiddle by Salve Håkedal (played with a beautiful baroque bow by Michel Jamonneau), and the ChucK music programming language by Ge Wang.
Dan's work has been recognized by fellowships, grants, commissions, and awards from the Bessies, Guggenheim Foundation, Barlow Endowment, Fulbright Commission, American Composers Forum, American Council of Learned Societies, and Meet the Composer, among others. He is Professor of Music and Director of the Princeton Sound Kitchen at Princeton University, where he teaches counterpoint, electronic music, and
composition.
Dan would like to thank: Iarla, Paul, and his new friends of Eighth Blackbird; Jesse Lewis; Mark DeChiazza; Gabriel Crouch and Gallicantus; Monica, Molly and Otto; Jennifer, John, Abby and Ethan; Gigi Hudson; Brad Garton, Paul Lansky, Steve Mackey; and the Council for the Humanities at Princeton University.