Store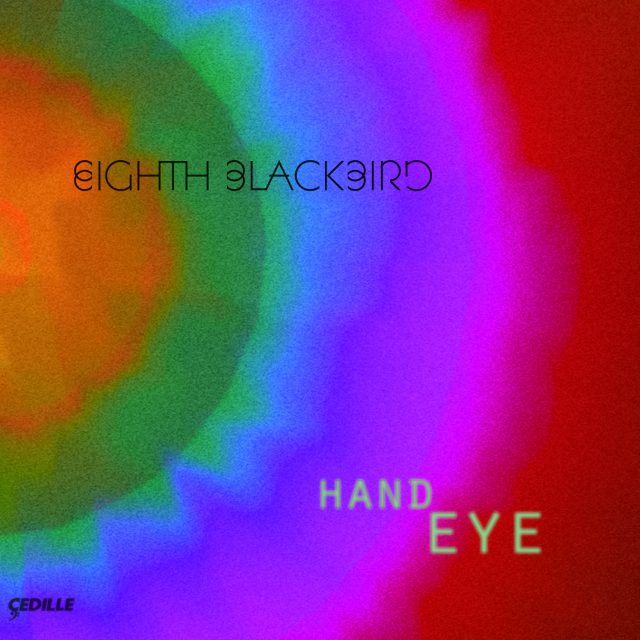 ---
Hand Eye, the newest project from multiple Grammy award-winning "super musicians" (Los Angeles Times) Eighth Blackbird, features a musical dream team of performers and composers in an album of great beauty, energy, and immediacy. Eighth Blackbird won Grammy awards for all three of its Cedille recordings released between 2007 and 2013. Its next Cedille album, FILAMENT, was released in September 2015 and won the 2016 GRAMMY for Best Chamber Music/Small Ensemble Performance.
The new-music sextet joins forces with Sleeping Giant, six young American composers "rapidly gaining notice for their daring innovations, stylistic range and acute attention to instrumental nuance" (WQXR Radio). The result is an album of world-premiere recordings of works written for eighth blackbird and inspired by stunning pieces of contemporary art. In Timo Andres' Checkered Shade, the aural perspective zooms out as musical fragments coalesce into an expressive chorale. Andrew Norman's Mine, Mime, Meme places the cellist in a sonic space where the other instrumentalists mimic his playing. Robert Honstein's three-movement Conduit takes its cue from an interactive digital sculpture pulsing with colors and the world of touch-screen electronic devices. Christopher Cerrone's South Catalina reflects both an audio-responsive interactive light sculpture and the composer's discomfort with Southern California's perpetual sunshine. Ted Hearn's By-By Huey is a soul-infused jam session. Jacob Cooper's Cast assembles an array of distinctive musical gestures around a vibraphone line.
The sextet features flutist Tim Munro, clarinetist Michael J. Maccaferri, violinist Yvonne Lam, cellist Nicholas Photinos, percussionist MatthewDuvall, and pianist Lisa Kaplan. Hand Eye producer Elaine Martone and engineer Michael Bishop are multiple Grammy winners. Martone was awarded Producer of the Year, Classical in 2006. Audio editor is Cedille's own Grammy-nominated engineer Bill Maylone.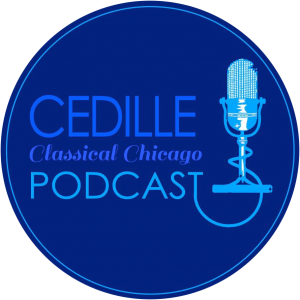 Listen to Steve Robinson's interview
with Eighth Blackbird on Cedille's
Classical Chicago Podcast
Preview Excerpts
Enjoy our recommended preview track excerpts below
TIMO ANDRES (b. 1985)
ANDREW NORMAN (b. 1979)
ROBERT HONSTEIN (b. 1980)
CHRISTOPHER CERRONE (b. 1984)
TED HEARNE (b. 1982)
HEARNE/COOPER
JACOB COOPER (b. 1980)
Artists
What the Critics Are Saying
---
---
Hand Eye
Notes by Eighth Blackbird and Sleeping Giant
Hand Eye is a collection inspired by a collection. Each of the six composers of Sleeping Giant chose a work belonging to the Maxine and Stuart Frankel Foundation for Art to use as a point of departure for their own musical contribution to Hand Eye. Some composers chose to recreate or aurally represent their chosen artist's process, while others responded more broadly to the work's subject matter or character. Heard as a continuous whole, Hand Eye is an audio tour through a stunning collection of contemporary art, and a testament to the power of dialogue across artistic disciplines. More images of and info about the artwork can be found at www.eighthblackbird.org/hand-eye-artwork.
Sleeping Giant is a collective of six" talented guys" (The New Yorker) who are " rapidly gaining notice for their daring innovations, stylistic range and acute attention to instrumental nuance" (WQXR). They compose a diverse body of music that prizes vitality and diversity over a rigid aesthetic, and their music has appeared in concert halls and clubs throughout the US and Europe, from Carnegie Hall and the Kennedy Center to Wigmore Hall and the Concertgebouw. Recent projects include a two-year Music Alive residency with the Albany Symphony, a collaborative work for cellist Ashley Bathgate, and Histories, a Stravinsky-inspired work for Ensemble ACJW and the Deviant Septet commissioned by Carnegie Hall. For more info, go to www.sleepinggiantcomposers.com. Program notes from the composers:
Timo Andres, Checkered Shade 
The patterned pen-and-ink abstractions of Astrid Bowl by —and by association, the work of Edward Gorey —inspired the textures of Checked Shade. The piece is structured as a gradual zoom outward; tiny fragments of repeated material resolve into larger patterns, which, at the urging of the violin, eventually coalesce into an expressive chorale.
Andrew Norman, Mine, Mime, Meme
Mine, Mime, Meme was inspired by rAndom International's installation piece, Audience, in which a field of small, mirrored machines rotates to follow the movements of any viewer that steps into their midst. In my three short pieces, the cellist finds himself in a sonic space where everything he does is mimicked by the five other instrumentalists. As the music progresses through various moods and modes of expression, the followers get better and better at predicting the cellist's moves, eventually subsuming the cellist into their collective motions and then fighting amongst themselves for supremacy.
Robert Honstein, Conduit
Conduit takes its cue from an interactive sculpture by digital artists Zigelbaum and Coelho. In their 640 by 480, the human body merges with computational process, facilitating simple copy/paste operations between sculptural elements. Set in three movements —Touch, Pulse, Send —Conduit evokes this man/machine synthesis. As bright waves of color explode from repeated sonic bursts, Touch compulsively repeats the gesture so fundamental to how we interact with our devices. In Pulse, long lines in the flute and cello move through a cloud of asynchronous repeated notes, evoking the instantaneous moment when data passes from finger to screen. Finally, Send completes the transfer. Action follows as the music energizes and accelerates, moving briskly to a wild conclusion.

Christopher Cerrone, South Catalina
South Catalina draws its inspiration from two sources. Swarm, an interactive sculpture by the London-based collective, rAndom International, responds to sounds with a blast of beautifully asynchronous lights. The first time I saw the work, which I sat the entrance to the gallery, I immediately had the idea for a piece of music in which sharp and loud attacks in the piano and percussion would inspire a flurry of wild and improvisatory gestures from the rest of the ensemble. 
When I lived in Los Angeles in the fall of 2013, I was struck by its quality of light. Every day in Southern California was unfailingly bright, and while this can be initially enchanting for an East Coaster used to gray winters, it can also feel oppressively out of sync with one's mood. South Catalina draws on both of these sensations, with driving optimism but also relentless and unforgiving forward movement. South Catalina depicts two successive days, with their unrelenting brightness, and the divergent path that each one takes. 
Ted Hearne, By-By Huey, [crossfade]
Robert Arneson's painting By-By Huey P.is a portrait of24-year old Tyrone " Double R" Robinson, who murdered Huey P. Newton (co-founder of the Black Panther Party) in 1989. Robinson, a member of the Black Guerrilla Family, is painted with a giant praying mantis superimposed over his face, its wings circling Robinson's bloodshot eyes. When I saw this work at the Frankel Gallery, my guide told me Arneson included the mantis in the portrait because "they eat their own." Like Arneson's painting, my piece By-By Huey memorializes the (self-)destructive. The piano leads, with aggressive and unhinged music that forces the other instruments to follow orbe left behind, but its strings are muted for much of the piece, leaving its voice muzzled and growling. 
Jacob Cooper, [crossfade], Cast
Cast draws inspiration from Leonardo Drew's paper casts of everyday objects like dolls, trinkets, and kitchenware. It aims to reflect the sense of absence and nostalgia evoked by Drew's work, and to provide an aural analogue to his artistic process. I incrementally build a "cast" of disparate and self-contained instrumental gestures (a detuned clarinet arpeggio, an isolated flute multiphonic, a brush across the violin bridge) around a central "object" (a gentle monolithic vibraphone line). I then gradually remove the "object," leaving only the sonic encasement.
Album Details
TT: (72:21)
Producer: Elaine Martone, Sonarc Music
Recording Engineer and Mixing Engineer: Michael Bishop
Audio Editor: Bill Maylone
Mastering Engineer: Joe Lambert
Recorded: June 29—July 1, 2015 at I.V. Lab Studios, Chicago, IL
Images: Deborah Johnson, Karl Jensen
Design: Karl Jensen © karljensen.net
Liner Notes: Sleeping Giant and Tim Munro

Publishers:
Checkered Shade © 2014 Andres & Sons Bakery (ASCAP)
Mine, Mime, Meme © 2015 Schott Music Corporations, New York (ASCAP)
Conduit © 2015 Robert Honstein, CHM Press (ASCAP)
South Catalina © 2015 Christopher Cerrone | Inburst-Outburst Media (ASCAP)
By-By Huey © 2015 Unsettlement Music (ASCAP)
Cast © 2015 Jacop Cooper, Dig You Might Publishing (ASCAP)
Hand Eye was commissioned by the Maxine and Stuart Frankel Foundation for the Great Lakes Chamber Festival and by Carnegie Hall, with visual arts production elements made possible by The Andrew W. Mellon Foundation and Texas Performing Arts at the University of Texas at Austin.
Eighth Blackbird thanks Sleeping Giant, Elaine Martone, Michael Bishop, Joe Lambert, Bill Maylone, Karl Jenson, Maxine and Stuart Frankel, Carnegie Hall, the Mellon Foundation, and Texas Performing arts at the University of Austin.
© 2016 Cedille Records/Cedille Chicago