Store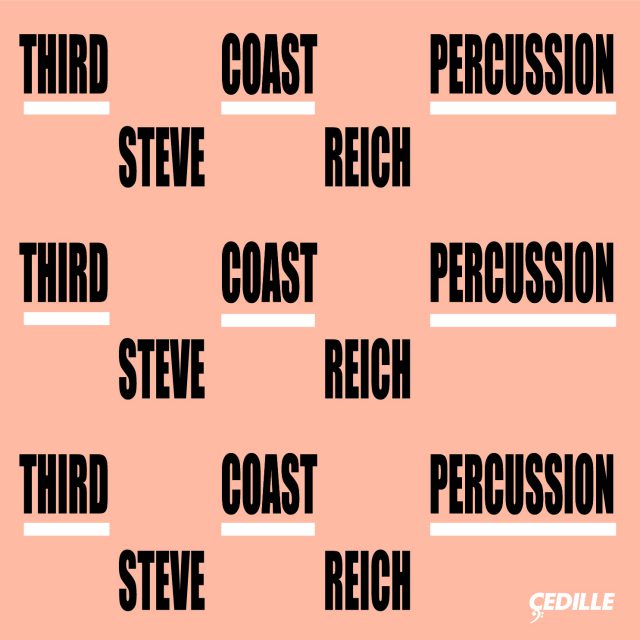 Store
Third Coast Percussion | Steve Reich
---
The "commandingly elegant" (New York Times) Third Coast Percussion makes its Cedille label debut with an 80th birthday salute to visionary American composer Steve Reich, a Pulitzer Prize winner and founding father of musical minimalism. An album of sonic delights, Third Coast Percussion | Steve Reich offers four of the composer's most celebrated works for percussion. In the magical Mallet Quartet, vibraphone melodies unfold over marimba rhythms. Sextet, almost symphonic in scope with two pianos added to the percussion battery, is full of surprises. The short, Japanese-commissioned Nagoya Marimbas exhibits pentatonic coloration. Third Coast Percussion is joined by eighth blackbird's Matthew Duvall for Music for Pieces of Wood, played on five wooden slats tuned to specific pitches for an astonishing variety of sounds.
Third Coast Percussion is "mysterious, funny, endlessly inventive and often exhilarating" (Boston Classical Review). Founded in 2005, the Chicago-based foursome comprises Sean Connors, Robert Dillon, Peter Martin, and David Skidmore. The ensemble's critically acclaimed discography includes Augusta Read Thomas's Resounding Earth on New Focus Recordings and David T. Little's Haunt of Last Nightfall on the New Amsterdam label.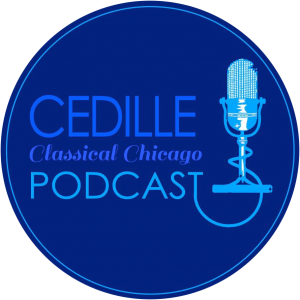 Listen to Steve Robinson's interview
with Third Coast Percussion on Cedille's
Classical Chicago Podcast
Preview Excerpts
Enjoy our recommended preview track excerpts below
STEVE REICH (b. 1936)
Artists
What the Critics Are Saying
---
---
Third Coast Percussion | Steve Reich
Notes by Robert Dillon
We are part of the second generation of musicians to perform Steve Reich's music. The four of us in Third Coast Percussion were not yet born when critics first dubbed the early works of Reich, Philip Glass, and others "minimalism," and none of us learned any of this music directly from the composer. Rather, we grew up with this music already in the world. We performed this music as part of our education, listened to Reich's recordings, and had occasional opportunities to study with musicians who came of age participating in Reich's musical experiments. When we formed Third Coast Percussion ten years ago, it was inevitable that Reich's work would be part of our repertoire. Each of us could recall formative artistic experiences with this music that had helped lead us toward lives of championing the modern. Before we had come to fully appreciate Pierre Boulez or George Crumb, we discovered through Reich that music built on an utterly different paradigm could prove deeply rewarding for performers and audiences alike.
Reich's music has similarly inspired our field as a whole. While most composers now welcome our instruments on the concert stage, only a few have shown audiences how percussion can be absolutely essential. The rhythmic drive, articulated melody, and perpetual cycle of Reich's music seems to have marimbas and vibraphones in its very DNA, just as John Cage's music feels unimaginable without drums, tin cans, and an endless variety of noise makers.
As we celebrate Steve Reich's 80th birthday in 2016, we are now at a point where his music has irrefutably established its own place in the concert hall. Artists across the world who have never met Reich regularly perform his work, and will no doubt continue to do so well beyond the composer's lifetime. It is hard to imagine that, for as long as our ensemble exists, we will ever go more than a few months without performing one of Reich's works. As the second (or arguably third) generation to perform Reich's music, our responsibility in performance and recording is not to document this repertoire— it no longer needs basic preservation—but rather, to put our own stamp on it. The conversation about how Reich's music thrives across various interpretations will fuel its vitality for generations of performers and audiences to come. Here's our two cents.
MALLET QUARTET
One of the most thrilling experiences in performing Reich's music is the moment when the separation between players disappears and individual identities are swallowed up into a seamless composite. In the first and third movements of Mallet Quartet (2009), the two marimbas create an interlocking rhythmic machine often found in Reich's work, an interwoven foundation over which the vibraphone melodies unfold. The delicate middle movement builds a different kind of "meta-instrument," more like an organ or a chorus, with long melodic lines emerging from a texture of rich harmonies. This second movement is a stylistic departure for Reich, and creates a stark suspension of the relentless forward momentum of the rest of the piece.
SEXTET (with David Friend and Oliver Hagen, pianists)

Sextet (1985) represents an extraordinary musical balance. The journey through its five movements is almost symphonic in scope, but written in a vocabulary that is unmistakably Reich. Repeating patterns, built up player-by-player, form expansive, gradually evolving textures, but the big picture is shaped by a decisive compositional voice rather than the unfolding of a single musical process. The transitions between movements are perhaps the most surprising, exploding out of nowhere to interrupt the previous music and pivot into a new feel with no regard to rules or processes. Big thanks to pianists David Friend and Oliver Hagen for their graceful, rock-solid playing.
NAGOYA MARIMBAS
The catchy and concise marimba duo Nagoya Marimbas (1994) is among the most performed pieces of percussion music. After experimenting with different mallets, tempos, and approaches to phrasing, Sean and Peter (who perform on this recording) have developed an interpretation that blends the characteristic Reich marimba sound with an expressive, nuanced approach to dynamic shaping.
MUSIC FOR PIECES OF WOOD (with Matthew Duvall)
Reich's early works manage to completely envelope the listener with a single musical idea and a clearly audible—even predictable— process. In Music for Pieces of Wood (1973), each note added to a repeating pattern can change the listener's perception of the music completely. The piece is scored for just five pieces of wood, tuned to specific pitches, and Reich suggests African claves cut to different lengths, but allows for different possibilities. To create a big sound and highlight the subtle melodies that emerge between the different players, TCP performs this work on slats of purpleheart wood, played along the edge with heavy wooden dowels. Thanks to Matthew Duvall of eighth blackbird for keeping the pulse.
Album Details
Producer: Jesse Lewis
Engineer: Dan Nichols
Assistant Engineer: Matt Ponio
Editing and Mixing: Jesse Lewis
Mastering: Jesse Lewis and Kyle Pyke
Recording: December 15-19, 2014 at the University of Notre Dame's DeBartolo Performing Arts Center
Art & Design: Sonnenzimmer
Program Notes: Robert Dillon
Publisher: Hendon Music, Inc. A Boosey & Hawkes company (BMI).
Mallet Quartet © 2009
Sextet © 1986
Nagoya Marimbas © 1996
Music for Pieces of Wood © 1973 in the U.S.A.
© 2016 Cedille Records/Cedille Chicago