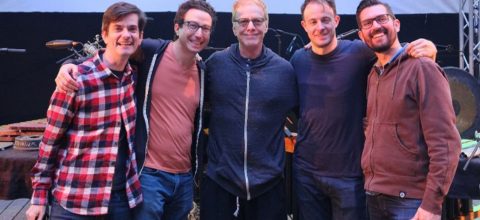 ---
Discover
Third Coast Percussion's Perspectives Showcases New Collaborations with Composers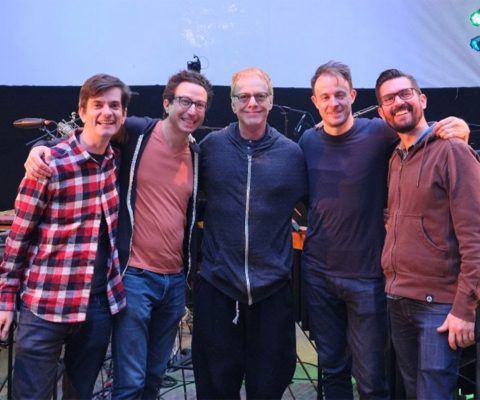 ---
Fresh off their Grammy nomination for Best Chamber Music/Small Ensemble Performance, Third Coast Percussion is back in the studio, hard at work on their fourth album for Cedille, Perspectives. As with all of their Cedille albums, Perspectives will highlight Third Coast Percussion's passion for collaboration and pushing boundaries. All of the works on the album were written for or arranged by the ensemble and, according to TCP member David Skidmore, "represent Third Coast Percussion's commitment to reimagining how new classical music is created."
A highlight of the album is the world premiere of Danny Elfman's Percussion Quartet, commissioned by TCP in fall 2019. The quartet is a winning vehicle for the iconic film composer's recent interest in composing concert music after decades of creating some of the most recognizable film soundtracks of our time, including for Batman, Beetlejuice, and Good Will Hunting, as well as the soundtracks to beloved T.V. shows such as The Simpsons. Elfman worked closely with Third Coast Percussion throughout the composing and revising process and incorporated custom instruments built by the ensemble.
The album takes its name from another world premiere work, by Gary, Indiana native Jlin (Jerrilynn Patton), a composer and EDM (electronic dance music) producer. Jlin's Perspective, is a seven-movement work created in a DAW (digital audio workstation) as electronic tracks using samples from Third Coast Percussion's instrument collection. The work was then set on TCP's instruments by the ensemble's members, in consultation with Jlin.
Another exciting collaboration is the presence of the flute/electronics duo Flutronix who are partnering with Third Coast Percussion on the creation of a new work for both ensembles. Flutronix members are Allison Loggins-Hull and Chicago-based composer/performer Nathalie Joachim, formerly of Eighth Blackbird. Planned to be flexible in presentation, the work will be performable in multiple formats, so that it can be toured by each ensemble separately or together. This is both an artistic and practical consideration given the limits on live touring that still persist with the ongoing COVID-19 pandemic.
Finally, Third Coast Percussion will record another in their acclaimed series of arrangements of works by Philip Glass. This time, they have arranged Glass's iconic solo piano work Metamorphosis 1. As on their sophomore Cedille album, Paddle to the Sea, TCP took inspiration not only from Glass's original version of the piece, but also from Brazilian group Uakti's reimagining of it on their album, Aguas da Amazonia. Here we have a legendary composer whose music is reimagined, and reimagined again, by artists who each bring new life to Glass's signature musical vocabulary.
Perspectives will record through fall 2021 and into early 2022 with release tentatively planned for spring 2022.
---
Recommended