Store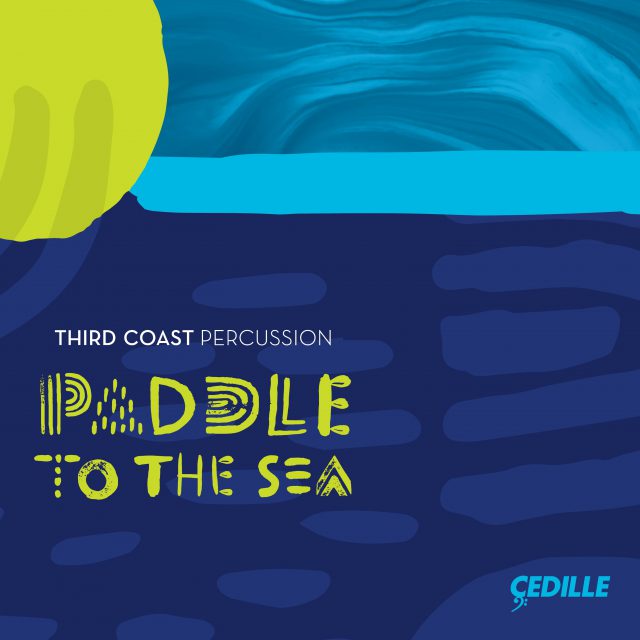 ---
Third Coast Percussion's Paddle to the Sea transports listeners into a realm of imaginative sounds and world-premiere recordings evoking the aquatic world. Anchoring the album is the Grammy Award-winning ensemble's original new collaborative composition Paddle to the Sea. The fearsomely talented foursome conceived it as a live soundtrack to the charming, Oscar-nominated 1966 film of the same name, based on a classic children's story about a Native Canadian boy who carves a wooden figure called Paddle-to-the-Sea and launches him on a solo canoe voyage to the ocean. The Dallas Morning News called Third Coast's concert performance "arresting and enjoyable." TheaterJones called it "unforgettable" and said, "There was something magical about the performance, but it is almost impossible to describe the experience in mere words."
In composing Paddle to the Sea, Third Coast found a wellspring of ideas in the other works they've included on the album. Jacob Druckman's Reflections on the Nature of Water revels in textures and timbres unique to the marimba as it explores the different characters water can embody. Third Coast plays its own arrangement of selections from Philip Glass's 12 Pieces for Ballet (originally composed for piano) — also drawing inspiration from Brazilian group Uakti's multi-instrumental version, titled Aguas da Amazonia. The final leg of Third Coast's waterborne adventure is Zimbabwean Musekiwa Chingdoza's arrangement of Chigwaya, a song from the Shona tradition used to call water spirits.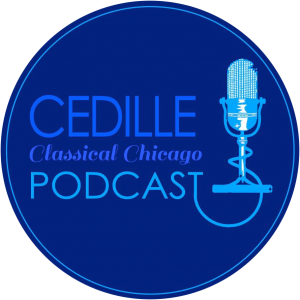 Listen to Steve Robinson's interview
with Sean Connors on Cedille's
Classical Chicago Podcast
Preview Excerpts
Enjoy our recommended preview track excerpts below
PHILIP GLASS, ARR. THIRD COAST PERCUSSION
THIRD COAST PERCUSSION
2
The Lighthouse and the Cabin
TRADITIONAL, ARR. MUSEKIWA CHINGODZA
JACOB DRUCKMAN
Reflections on the Nature of Water
PHILIP GLASS, ARR. THIRD COAST PERCUSSION
JACOB DRUCKMAN
Reflections on the Nature of Water
PHILIP GLASS, ARR. THIRD COAST PERCUSSION
JACOB DRUCKMAN
Reflections on the Nature of Water
PHILIP GLASS, ARR. THIRD COAST PERCUSSION
Artists
What the Critics Are Saying
---
---
Paddle to the Sea
Notes by Rob Dillon
Introduction
The protagonist of Holling C. Holling's 1941 children's book Paddle to the Sea is a small wooden figure in a canoe, lovingly carved by a Native Canadian boy. From the Nipigon Country north of Lake Superior, the figure travels for years through the Great Lakes and St. Lawrence Seaway out to the Atlantic Ocean and beyond, encountering a variety of people, creatures, and environments along the way. Indeed, these encounters make the long journey possible—rather than keeping Paddle for themselves, those who find the figurine choose to send him further along the waterways, perhaps with a fresh coat of paint or a new rudder. In building a performance project around this story, the four members of Third Coast Percussion composed music together as a team to perform live with the 1966 film adaptation of Paddle to the Sea — music inspired by, and interspersed with, other music that bears thematic connections to water. This other music represents different aspects of our own musical journeys and places us in the role of musical stewards, adding what we can to each work and sending it out again into the world for others to experience. As a whole, this album is a story told by many voices, with music that we have composed interwoven with music by others who have shaped our art.
Paddle to the Sea (Third Coast Percussion)
As we set out to score the film Paddle to the Sea, we drew inspiration from the musical material and atmosphere of each of the water-related works on this album. Finding connections between the disparate aesthetics of these works fueled our compositional process, and gave us the opportunity to pay homage to some great artists that we admire while creating something entirely new. The score's musical content corresponds to many of the main themes in the film: the "boy theme," first heard two minutes into The Lighthouse and the Cabin, puts a simple melody on pitched desk bells over playful skittering wood blocks, ceramic tiles, and other quirky sounds; the music first heard in Flow is soaring, Philip Glass inspired music for almglocken (tuned cowbells), drum set, and keyboards; our "placid" theme at the beginning of Open Water is a simple heartbeat in the low register of the marimba; and the sections we dubbed "turmoil" are marked by driving drum figures in rhythms borrowed from the last movement of Druckman's Reflections on the Nature of Water. We developed and combined these themes in different ways to form a musical narrative that parallels the exuberance, danger, loneliness, and infinite possibility of Paddle's voyage.
Chigwaya (Traditional, arr. Musekiwa Chingodza)
In recent years, the four of us have been fortunate to be able to expand our artistic practice and musical knowledge with a study of Shona music from Zimbabwe, and the mbira, a thumb piano that plays a leading role in this music. In preparation for this project, our mentor, Musekiwa Chingodza, taught us Chigwaya, a song used to call water spirits in the Shona religion. Chigwaya — literally "the bream fish" — is a symbol for the water spirits or mermaid spirits, who can impart wealth or healing powers but can also be dangerous or demanding. As in many traditional Shona songs, each musician develops their own version of Chigwaya. Musekiwa taught us the ways he might perform the piece on the mbira or our marimbas, as well as drum, hosho (shaker), and voice parts. The rendition on this album is our own mbira-focused interpretation of what we learned from Musekiwa. We encourage listeners to explore Musekiwa Chingodza's own discography and learn more about this great artist through the Kutsinhira Cultural Arts Center, the Oregon-based nonprofit that hosts his biennial visits to the United States.
Reflections on the Nature of Water (Jacob Druckman)
This project allowed us to revisit an established piece of solo repertoire that each of the four of us, like many classically-trained percussionists, studied in our university days. Written in 1986, Jacob Druckman's six-movement marimba opus is one of the few works to have maintained a place over many decades in the relatively young canon of marimba solo music. Each movement explores a different character that water can embody, intricately and evocatively mapping those characters on the marimba. The movements are concise but unhurried, gentle but uncompromising, inviting the listener to discover the rippling flow of an asymmetrical groove, an abundance of musical content in a single flickering gesture, or the powerful calm of stillness between notes. Aguas da Amazonia (Philip Glass, arr. Third Coast Percussion) While Druckman's solo revels in textures and timbres unique to the marimba, this music by Philip Glass has experienced multiple lives on different musical instruments. Glass's 12 Pieces for Ballet, originally composed for piano, was arranged by Brazilian musical group Uakti for their own gamut of instruments, many of which were custom made and built by the performers. This new version of the piece was renamed after the Amazon river and its tributaries. Drawing on both the Uakti arrangement and the original piano music, we arranged four of the twelve pieces, exploiting our vast instrument arsenal and experimenting with color blends across the spectrum from "non-pitched" to "pitched" percussion. Arranging Glass's music pushed us to reimagine familiar material with a different sound palette and offered a chance to live inside the music of one of the most recognized voices in the contemporary classical music world.
Album Details
TT: (78:52)
Producer: Jesse Lewis
Engineer: Kyle Pyke
Mixing & Mastering: Kyle Pyke, Jesse Lewis
Assistant Engineer: Jon San Paolo
Recorded: Electrical Audio, Chicago, IL, December 12–15, 2016
Art & Design: Bark Design Chicago
Liner Notes: Robert Dillon
Publishers:
© 2017 Dunvagen Music Publishers, Inc. Used by permission. (ASCAP)
Paddle to the Sea © 2017 Third Coast Percussion Publications. (ASCAP)
Reflections on the Nature of Water © 1991 Boosey & Hawkes, Inc.(ASCAP)
© 2018 Cedille Records/Cedille Chicago