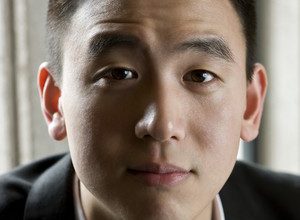 ---
Discover
Q&A with Derrick Wang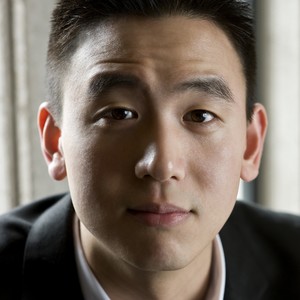 ---
Derrick Wang — composer, librettist and lyricist, speaker, and attorney — is among America's most talented and multi-faceted artists. He is the creator of Scalia/Ginsburg, a one-act comic opera based on the infamous and unlikely friendship between two ideologically opposed U.S. Supreme Court justices, Antonin Scalia and Ruth Bader Ginsburg. Described as "funny, exceedingly clever" (Above the Law) and "brilliant . . . gorgeous" (DC Theatre Scene), Scalia/Ginsburg has taken the country by storm. With a new production set to take the stage at OperaDelaware in 2019, we asked Derrick to tell us more about the creation and success of the opera as well as his background as both a musician and an attorney.
Tell us about your background in law. When did you decide to integrate your passion for law and music?
For me, music and law have always been intertwined. Growing up, I was constantly sketching out ideas for musicals and operas based on books I happened to be reading. Eventually, it dawned on me that not all of these books were automatically available to be adapted, and so I started reading about copyright and contract law — the framework in which creators are compensated for their art. By the time I was in graduate school for music composition, my curiosity about these legal topics had only increased — and so, while continuing to compose, I also enrolled in law school. Flash forward to today, when — as both an active composer and practicing attorney — I have the privilege of teaching law to conservatory-trained music students, speaking before judges and politicians about the unifying power of music, and watching talented musicians perform an opera I wrote about constitutional law. All in all, I'm a very lucky fellow.
Where did the idea for Scalia/Ginsburg come from?
The idea for Scalia/Ginsburg came (naturally enough) from being a first-year law student inspired by the dueling opinions of U.S. Supreme Court Justices Ruth Bader Ginsburg and Antonin Scalia. When studying constitutional law, I was reading case after case after Supreme Court case — when I came upon three magic words: "Scalia, J., dissenting." Every time I read a Scalia dissent, I would hear music in my head: a rage aria about the Constitution. Then, when I read the contrasting counterpoint from his colleague and fellow opera aficionado Justice Ginsburg, I realized: the unlikely friendship between these two Justices could itself be the basis for an opera. (And now it is!)
Describe your composition process for Scalia/Ginsburg. Which comes first – the libretto or the music?
The research! (Kidding. Sort of.) 
I've come to realize that each piece I write has at its heart a burning question — one that fuels the creative process and can unify the entire work. My mission, as composer and librettist, is to discover and explore that question through music and words.
For example, the burning question of Scalia/Ginsburg — "Who are we to judge and be judged?" — gave me a premise (U.S. Supreme Court Justices are judged by a Higher Power), a stylistic approach (like a Supreme Court opinion, a mosaic of allusions to influential statements of the past), and a central relationship (the unlikely friendship of two ideologically opposed judges).
With these key ideas in place, I could then focus on the (seemingly unromantic but nevertheless rewarding) nuts and bolts of writing, moving back and forth between various tasks — shaping the story, crafting music in a wide variety of styles to serve this story, and devising verses (based on actual statements of the Justices) that would simultaneously advance the story and illuminate the wealth of musical and legal allusions in the score.
You can hear this process at work in the aria "You Are Searching in Vain for a Bright-Line Solution" — in which Justice Ginsburg (mid-argument with Justice Scalia) articulates her view that the U.S. Constitution is a document that evolves with the times. To illustrate this philosophy, the musical style in this song also "evolves"— from coloratura opera to jazz to gospel. It's a very challenging aria, and Patrice knocks it out of the park, right from the opening epigraph (quoting the opera Carmen) all the way to the final flourish, ending the album on a high note — literally!
"You are Searching in Vain for a Bright-Line Solution" from Scalia/Ginsburg
on Cedille's recent release, Notorious RBG in Song
What do you think made Scalia/Ginsburg such a huge success?
You're very kind to describe it that way! Although I wouldn't presume to know the exact reasons that Scalia/Ginsburg has been received as well as it has, I can tell you why I feel as fortunate as I do:
When I started writing Scalia/Ginsburg, one of my goals was to create a musical and theatrical experience that, true to its title characters, could bring together people of different backgrounds and viewpoints through opera. To do that, I knew that what I wrote would need to explore contrasting ideas deeply, yet harmoniously and with a light touch — rather like a soufflé layer cake (albeit one that can serve hundreds of people at once!).
Happily, ever since Scalia/Ginsburg was first introduced at the Supreme Court back in June 2013, I've been delighted to hear from audience members who came for one layer of the cake (as it were) and left with a greater appreciation for the other flavors. Whether it's a lawyer who now wants to learn more about opera, or an operagoer who now wants to learn more about the Supreme Court, or — perhaps most importantly — any audience member who enjoyed the comedy and also recognizes that friendship can indeed transcend political differences, I'm grateful that audiences share my interest in learning from the theme of Justice Ginsburg and Justice Scalia's friendship: "We are different, we are one."
What's also gratifying is to see this public interest increase during the journey of this opera — from the Supreme Court to the Castleton Festival to the Glimmerglass Festival to next year's new production at OperaDelaware. After all, back when I was first inspired to write Scalia/Ginsburg, it was not a given that the general public knew about the close friendship between these two opera-loving Justices! Yet, since our first presentation at the Court five years ago, these figures and themes have been more widely recognized and showcased in an increasing number of worthy projects — now including Notorious RBG in Song. It's an honor to be included on this album.
What other projects are you currently working on?
I'm excited to be working on a new symphonic suite for concert band, titled There Is A Road. A version of this work was commissioned and premiered earlier this year, and I'm now revising it for publication and upcoming performances. The concert band is a magnificent (if perennially underrated) ensemble to compose for, and I'm happy that, in five short movements ("Adventure," "Vow", "Flight," "Remembrance," and "Ascent"), I've managed to do some of my most melodic writing, which I'm looking forward to sharing with the world. Who knows, this may even become the basis for a future stage work…
Tell us about your interdisciplinary "music and the law" program at the Peabody Conservatory. How did this come about?
As I've come to learn in my own journey, being an active musician in the 21st century involves so much more than practicing one's art. The Peabody Conservatory of The Johns Hopkins University, recognizing this, has recently launched a new curriculum helping students develop into entrepreneurial citizen-artists. In conjunction with this initiative, Peabody was kind enough to invite me to create and teach my own set of courses on music and law, which I introduced in the fall of 2017.
In these courses, we cover legal subjects that apply to music and musicians, such as copyright, contracts, and business structures. The fun twist (fun for me, anyway): I get to teach these subjects through music (from Bach to Beyoncé), which lets the students use their preexisting musical knowledge to help them understand the law more quickly.
What does that mean, exactly? Well, in law school, a professor traditionally teaches law by presenting "hypos" (hypothetical variations on a verbal fact pattern), asking students to apply legal reasoning to arrive at various results. But here, because we're at a music school, I teach the "hypos" from the piano — for example, we listen to a snippet of a recording of legal significance; I play variations of it and/or notate aspects of it on the chalkboard (that's right, chalkboard); and we have a lively discussion about the implications in today's evolving legal landscape.
As we progress through the term, we use this interdisciplinary approach to further the students' own professional development. So, for example, students might learn to write business proposals by studying Bach, parse expert testimony by listening to Beyoncé, and evaluate fair use by watching the TV show Crazy Ex-Girlfriend…
Is it a traditional approach? Perhaps not. But what fuels my teaching is the burning question, "What do I wish someone had taught me when I was in school?" And the answer, which I hope to demonstrate in some small way to my students, is this: If we listen closely to the unlikely and the unexpected, we can learn so much.
I know I have.
__________________
Follow Derrick Wang on: Facebook | Twitter | Instagram
---
Recommended