---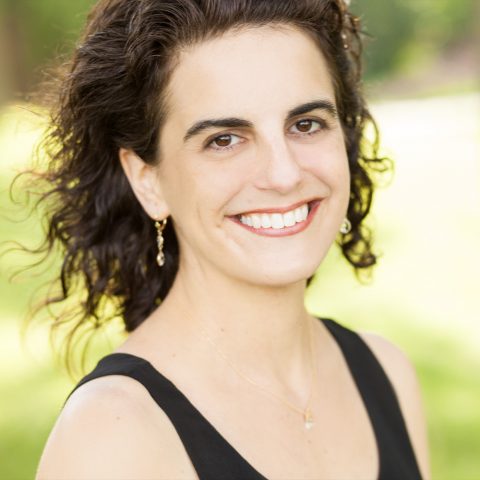 Artists
Stacy Garrop
Composer
Stacy Garrop has written music for many American ensembles, and whether vocal or instrumental, she believes it should tell a story.
---
Stacy Garrop received her baccalaureate from the University of Michigan, her master's degree from the University of Chicago, and her doctorate from Indiana University. Among her rapidly accumulating distinctions are a Fromm Music Foundation Grant, Detroit Symphony Orchestra's Elaine Lebenbom Memorial Award, Pittsburgh New Music Ensemble's Harvey Gaul Composition Competition, Raymond and Beverly Sackler Music Composition Prize, two Barlow Endowment commissions, Chicago Symphony Orchestra's First Hearing Composition Competition, Omaha Symphony Guild's International New Music Competition, and the National Association of Teachers of Singing Art Song Composition Award.
Garrop has been in residence with several musical organizations, including the Skaneateles Festival and the Volti Choral Institute for High School Singers, Albany Symphony Orchestra, and Chicago's Music in the Loft chamber music series. Her works have been performed by the Cabrillo Festival Orchestra; the Grant Park Orchestra; the Minnesota Orchestra; the Detroit, Albany, Amarillo, Charleston, Illinois, Nashua, and Omaha Symphonies; by the Avalon, Cecilia, and Biava String Quartets; by the Lincoln Trio, Gaudete Brass Quintet, Fifth House Ensemble, Voices of Change, and the Capitol Saxophone Quartet; and by the choirs Chanticleer, Chicago a cappella, Grant Park Music Festival Chorus, Princeton Singers, Voices of Ascension, and Volti.
Theodore Presser Company publishes her chamber and orchestral works; she self-publishes her choral works under Inkjar Publishing Company. Her compositions have been recorded on the Cedille, Chanticleer, Chicago a cappella, Innova, Equillibrium, Saxophone Classics, Summit, and Ravello labels. She is on the faculty of the Fresh Inc Festival, an annual two week summer program run by Fifth House Ensemble that teaches music entrepreneurship to college-age students. Of particular note, Cedille Records released in February 2011 the first all-Garrop CD, comprising her String Quartet No. 3: "Gaia," Silver Dagger for piano trio, and In Eleanor's Words song cycle.