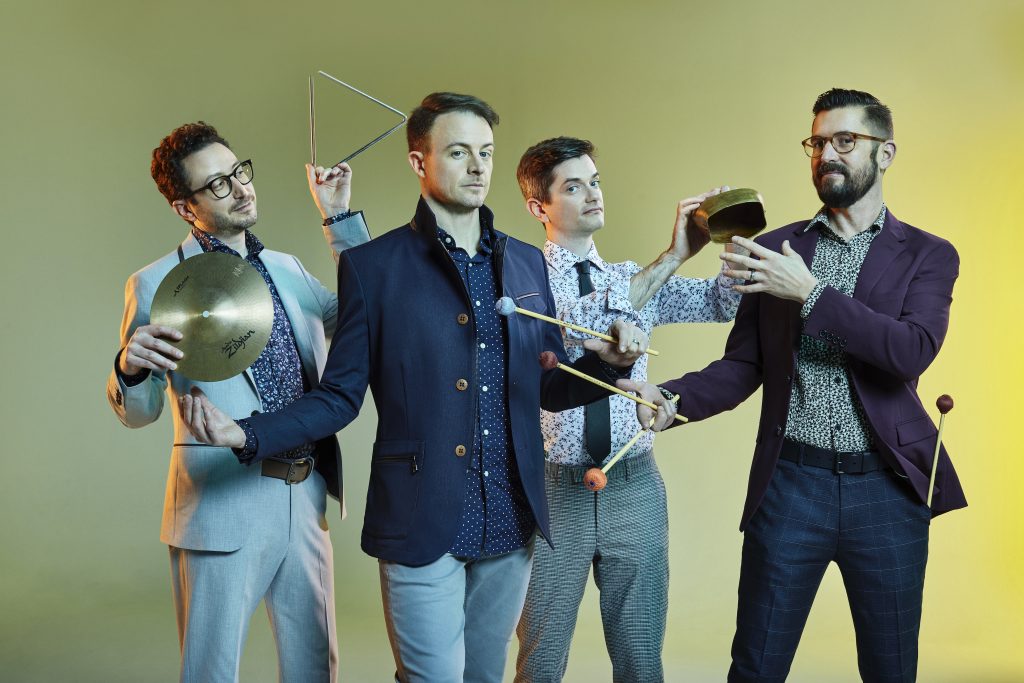 ---
Discover
Collaborations are a hallmark of Third Coast Percussion recordings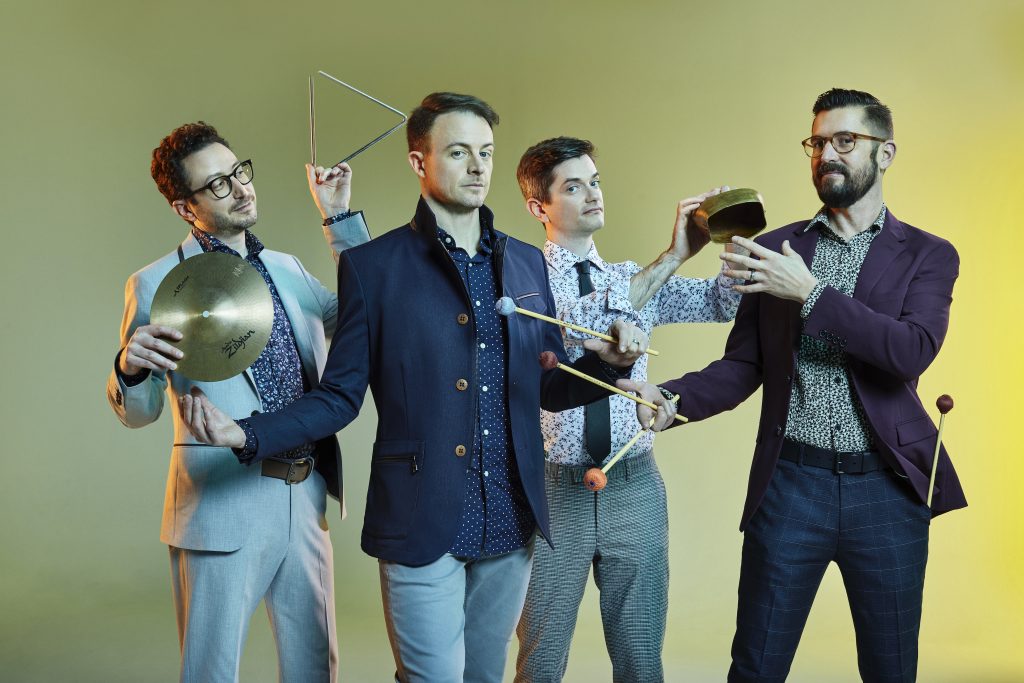 ---
Percussion quartet extraordinaire, Third Coast Percussion continues to push boundaries through innovative collaborations on its exciting new recording. Perspectives invites listeners to embark on a thrilling musical adventure, featuring virtuosic repertoire by some of today's leading music creators: iconic film composer Danny Elfman, American legend Philip Glass, innovative electronic music producer Jlin, and groundbreaking flute/electronics duo Flutronix. Each of the works represent the Grammy-winning ensemble's commitment to reimaging how new classical music is forged. The composers embody the exciting diversity of 21st-century creativity, drawing inspiration from a wide range of influences and points of view.
David Skidmore, TCP member and Executive Director, remarked of the ensemble's relationship with Cedille:
Relatively new to concert music, iconic film composer Danny Elfman has created some of the most beloved film soundtracks of our time. In composing his first percussion piece for the concert hall, Elfman drew on the vast collection of instruments TCP has amassed in its studio over the years. Its four movements loosely follow the structure of a traditional symphony, with a gentle, lyrical, second movement and a dance-like third movement. Elfman's distinct voice is clearly recognizable in a slightly warped harmonic language and moments of playfulness, mystery, and drama.
Following in the tradition of TCP's acclaimed Paddle to the Sea album, Metamorphosis No. 1 is a re-transcription of a Philip Glass piano etude based on a version created by Brazilian instrumental band Uakti.
Jlin is a composer and EDM (Electronic Dance Music) producer based in Gary, Indiana. Her unique and evolving electronic sound is rooted in Chicago's iconic footwork style, with additional influences ranging from Nina Simone to Igor Stravinsky. Commissioned by the ensemble with support from the DEW Foundation, she created her seven-movement work, Perspective, for TCP through a highly collaborative process.
Flute/electronics duo Flutronix (comprised of Allison Loggins-Hull and Chicago-based composer/performer Nathalie Joachim, formerly of Eighth Blackbird) partnered with TCP to create a flexible new work performable by both ensembles, together or apart. Their original, urban art pop sound, comfortable in both clubs and concert halls, has been described as "a unique blend of classical music, hip-hop, electronic programming and soulful vocals" (The Wall Street Journal). Collaborations have been a hallmark of TCP's artistic work.
Released in May 2022, Perspectives follows the ensemble's 2021 album Archetypes, performed and composed with Sérgio and Clarice Assad and nominated for three Grammy awards (Best Chamber Music/Small Ensemble Performance; Best Contemporary Classical Composition; Best Engineered Recording, Classical). They have previously been nominated for their 2020 album Fields, a collaboration with songwriter, singer, and composer Devonté Hynes (aka Blood Orange) and won the 2017 Grammy for Best Chamber Music/Small Ensemble Performance for their Cedille debut album of music by Steve Reich.
We promise to keep you updated on Perspectives and its expected critical success!
---
Recommended