Store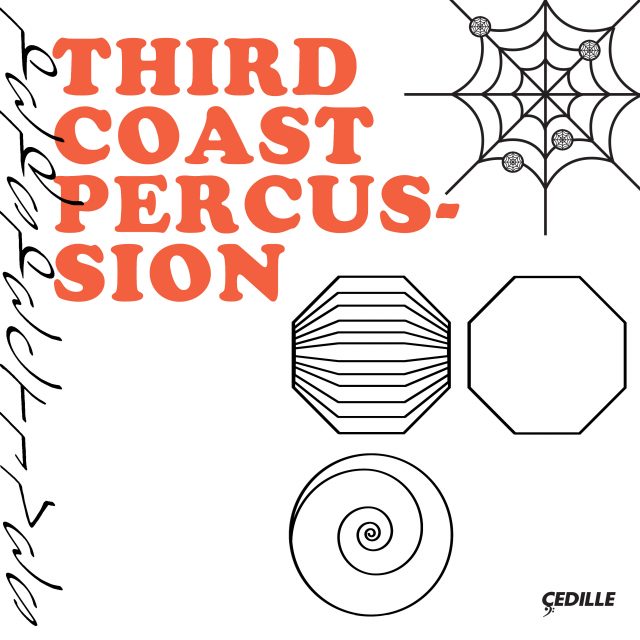 ---
Grammy Award-winning Third Coast Percussion, whose artistry blends "creative fearlessness with reverent precision" (BBC Music Magazine), offers an album of enterprising collaborations and world-premiere recordings of works written or arranged expressly for the Chicago-based percussion quartet, representing four different approaches to composing concert music.
Danny Elfman's Percussion Quartet, structured like a four-movement symphony, shares distinctive traits heard in his Grammy-winning, Oscar-nominated film scores, as well as hints of African balofon, Indonesian gamelan, and Shostakovich. Great admirers of composer Philip Glass, Third Coast arranged Glass's solo piano Metamorphosis No. 1 for marimba, vibraphone, glockenspiel, and melodica. Rubix emerged from Third Coast Percussion's improvisational collaboration with virtuosic, cutting-edge flute duo Flutronix, who also perform on the recording. Critically acclaimed electronic musician and composer Jlin (Jerrilynn Patton) composed her seven-movement Perspective as electronic tracks, without music notation. Third Coast transformed this work of "beautiful complexity" into a version they could perform live as a quartet.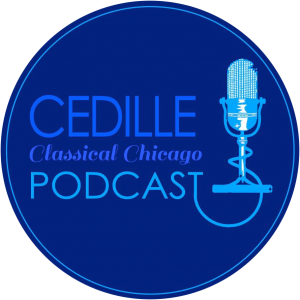 Listen to Jim Ginsburg's interview with
Third Coast Percussion's Robert Dillon
on Cedille's Classical Chicago Podcast
Preview Excerpts
Enjoy our recommended preview track excerpts below
DANNY ELFMAN

PHILIP GLASS

JLIN

FLUTRONIX & THIRD COAST PERCUSSION
Artists
What the Critics Are Saying
---
---
"Third Coast Percussion, with albums like Perspectives, continues to push percussion in new directions, blurring musical boundaries and beguiling new listeners."
A percussion ensemble with an unparalleled amount of talent and creativity, each piece here travels its own unique path, and the strong attention to detail makes for a stunning body of work.
Notes by Robert Dillon and David Skidmore
Classical music is often defined by a relationship between a composer and a performer. Many times, the composer is absent—perhaps they are not performing, perhaps they are not able to be at a recording session or concert, perhaps they've been dead for centuries—and the performer is responsible for translating small dots and lines on a piece of paper into a vivid musical experience. Separated by space and time, the composer and performer nonetheless understand each other through a shared, centuries-long tradition, one that is rich and nuanced and complex, but can also be rigid and exclusionary.
But there are so many ways to create classical music, and this album explores four very different approaches that all, in their way, eschew the paradigms of classical music. The rich sonic universes created in these pieces reflect those approaches, as well as the identities of the music's creators, and the unique creative processes that formed the works.
Danny Elfman began his career as a theatrical performer and street musician before becoming the front man of an idiosyncratic rock band (Oingo Boingo), and finally transitioning to become one of the most prolific and recognized film composers of his time. Despite having very little formal training in classical music, Elfman's piece for Third Coast Percussion is in some ways the most traditional classical piece on this album. It's a four-movement work structured similarly to a symphony, written by a single composer, and titled simply Percussion Quartet. Even though Elfman has never composed a percussion ensemble piece before, his voice is clearly recognizable in this quartet, and one can point to similarities between this piece and his other music for film and the concert stage, while also tracing influences from African balofon, Shostakovich, and Indonesian Gamelan.
TCP's collaboration with Flutronix stretches the traditions of concert music a bit further, with multiple composers working together to write a piece that they also perform. While Flutronix regularly compose together as a duo, and TCP has collaboratively composed a few works as a quartet, this is the first time that either ensemble co-composed with musicians outside of their ensembles. The particular approach used to create this piece began with the more playful and open-ended sensibility of the "game piece" side of the contemporary classical world. Prompted by concepts for musical games or directed improvisation, each musician brought semi-composed textures, sketches, or performance instructions that the ensemble sculpted together through improvisation, conversation, and collaboration into their final, through-composed form.
Third Coast Percussion's version of Philip Glass's work, Metamorphosis No. 1, is based both on Glass's original composition for solo piano and the version recorded by Brazilian ensemble Uakti for their "Aguas da Amazonia" project. Through each iteration of this piece, Glass's musical voice remains immediately identifiable to those familiar with his music, even when performed on Uakti's array of traditional and homemade instruments, or by TCP on marimba, vibraphone, glockenspiel, and melodica. TCP has found that Glass's vocabulary fits naturally on percussion instruments, and has helped to bring Glass's hugely influential music into the percussion ensemble world by arranging numerous works and commissioning Glass for his first percussion ensemble piece, Perpetulum, in 2018.
The process that led to Jlin's piece is the least traditional concert music approach, and the one most clearly defined by the specialized skills and tools of the artists involved. After conversations, explorations, and sampling of TCP's percussion instrument collection, Jlin composed each of the seven movements of Perspective as electronic tracks, written one layer at a time in FL Studio, without any use of music notation. Jlin shared these sonic renderings (as well as the individual layers or "stems") with TCP, who then set about creating a version of these movements that they could perform live as a quartet. Diving into each of the tracks, the percussionists found a beautiful complexity—dozens and dozens of stems in each track, patterns that never seem to repeat when one would expect them to, and outrageous sounds that are hard to imagine recreating acoustically. Even typical percussion sounds like snare drum, hi-hat, or kick drum exist in multiple variations, subtle timbral shades in counterpoint or composite. Some of TCP's versions wound up very similar to Jlin's on a note-to-note basis, while others re-imagined certain layers. Jlin's comments echo those of many classical composers, who take joy in seeing what unique interpretation performers will bring to what they have written, saying when she gives a piece to an ensemble, "I don't want it played back to me the way I wrote it, I want to hear it in a different perspective."
Album Details
Producers
Elaine Martone (Glass, Jlin)
Colin Campbell (Flutronix)
Danny Elfman (Elfman)
Session Engineers
Bill Maylone, Dan Nichols, and Jonathan Lackey (Glass, Jlin, Flutronix)
Dan Nichols (Elfman)
Editing and Mixing
Bill Maylone (Glass, Jlin, Flutronix)
Noah Snyder (Elfman)
Mastering Joe Lambert
Art and Design Sonnenzimmer
Recorded
All music was recorded at Chicago Recording Company
Elfman October 26-29, 2020
Jlin, Glass May 17-21, 2021
Flutronix January 14-15, 2022
Liner Notes
Robert Dillon and David Skidmore
Publishers
Percussion Quartet © 2019 by Danny Elfman (BMI).
All rights administered worldwide by Faber Music Ltd.
Perspective © 2019 by Jlin.
All rights administered worldwide by Decca Publishing, a division of Universal Music Publishing Ltd.
Metamorphosis No. 1 © 2022
Dunvagen Music Publishers, Inc. Used by permission. (ASCAP)
Rubix © 2022
Flutronix Publishing and Third Coast Percussion Publications. (ASCAP)
Cedille Records © 2022