Store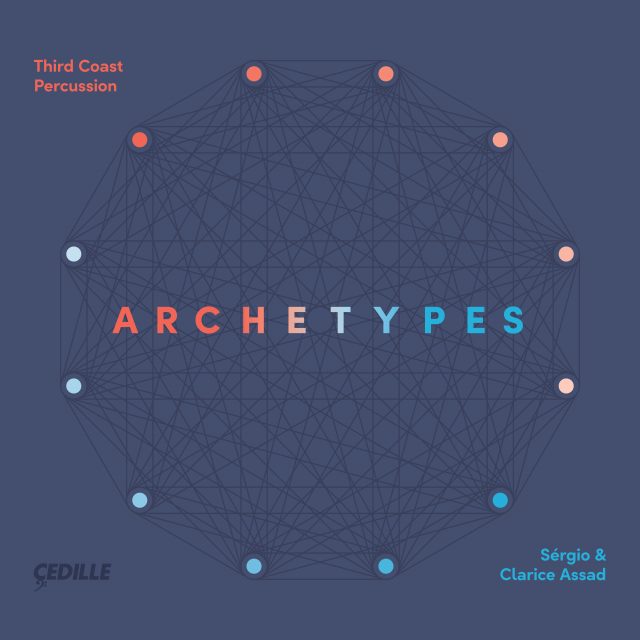 ---
2022 Grammy Nominee – Best Chamber Music/Small Ensemble Performance and Best Contemporary Classical Composition
Grammy Award-winning Third Coast Percussion, celebrated Brazilian guitarist Sérgio Assad, and his daughter, the vibrant vocalist, composer, and multi-instrumentalist Clarice Assad, "a veritable musical dynamo" (San Francisco Classical Voice), join forces for a collaboratively written program conjuring a dozen universal archetypes — timeless characters shared by cultures around the globe.
Figures such as the Rebel, Lover, Magician, Jester, Hero, and Explorer come to life in 12 short works melding imaginative chamber music with Latin jazz rhythms. The adventurous percussion ensemble's vast color palette, Sérgio Assad's unparalleled guitar mastery, and Clarice Assad's diverse artistic contributions create striking musical portraits. Boston Classical Review proclaimed "each piece cast a vivid impression of its respective theme…. The performers played with verve, revealing the music's power to convey the traits underlying ancient, eternal ideas."
This recording is made possible by generous support from the DEW Foundation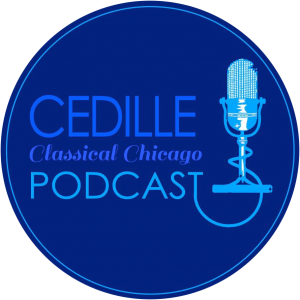 Listen to Jim Ginsburg's interview
with Sean Connors on Cedille's
Classical Chicago Podcast
Preview Excerpts
Enjoy our recommended preview track excerpts below
CLARICE ASSAD
SÉRGIO ASSAD
DAVID SKIDMORE
SÉRGIO ASSAD
PETER MARTIN
CLARICE ASSAD
ROBERT DILLON
SEAN CONNORS
CLARICE ASSAD
SÉRGIO ASSAD
Artists
What the Critics Are Saying
---
---
Archetypes
Notes by David Skidmore & Robert Dillon
Archetypes are ancient, universal patterns of human behavior that are found in storytelling, mythology, and our daily interactions with one another. With all that separates us from one another — distances that are geographic, ideological, cultural, temporal — the commonalities that transcend these barriers can offer a profound sense of comfort and optimism. Storytellers throughout history, and from cultures spanning the globe, have manifested these character types, which are variously defined by their personality, talents, occupation, or the role they play in a story. Sometimes these figures take shape in complex characters that contradict assumptions or transform from one archetype to another in the course of their story.
There is no set number of archetypes; the list of twelve featured in this project resonated with the artists because they represent distinctly different characters who feel very familiar from stories, myths, legends, and our shared and personal histories. Each of us is both a performer and composer, and we chose archetypes that sparked our imaginations, with Clarice and Sérgio each composing four of the movements, and each member of Third Coast Percussion composing one.
The vast color palette available to a percussion quartet, combined with Clarice's versatile musicianship as a multi-instrumentalist and vocalist (including work with the electronic processing of her voice), and Sérgio's unparalleled mastery of the guitar, allowed opportunities to paint vivid pictures inspired by each of these archetypes. Just as the archetypes are abstract enough to allow for infinite variation, it is our hope that the wordless music on this album will capture the spirit of each of these archetypes while allowing each listener's associations and imaginations to drive their own unique listening experience.
This album was recorded in late-January 2020, immediately after the premiere of the live concert program featuring this music, and shortly before live performances of all kinds ground to a halt due to the COVID-19 pandemic. This tragic year has forced us all to re-examine our identities, to confront the roles each of us play in the stories in which we find ourselves and, hopefully, to remember what connects us all as humans.
Album Details
Producer Elaine Martone
Session Engineers Bill Maylone, Dan Nichols, Jonathan Lackey
Editing, Mixing, and Mastering Bill Maylone
Recorded Chicago Recording Company, January 28–31, 2020
Art & Design Bark Design Chicago
Photography Carolina Mariana Rodríguez
Program Notes Robert Dillon and David Skidmore
Publisher
Tracks 4, 6, 9,10 © 2020 Third Coast Percussion Publications
Tracks 2, 3, 5, 12 © Sérgio Assad Music
Tracks 1, 7, 8, 11 © Virtual Artists Collective Publishing.
© 2021 CEDILLE RECORDS