---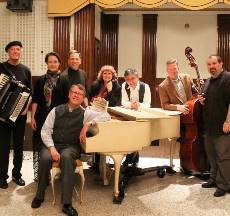 Artists
New Budapest Orpheum Society
The seven members of the Grammy-nominated New Budapest Orpheum Society carry on the traditions of Jewish cabaret music.
---
Mezzo-soprano Julia Bentley enjoys performing a broad range of genres, from operatic roles of Mozart and Rossini to the dusky back rooms of cabaret in her appearances with the New Budapest Orpheum Society. She has appeared as a soloist for such conductors as Raymond Leppard, Robert Shaw, and Pierre Boulez, and has premiered more than 200 pieces, thanks to her passion for newly composed works. A regular guest with Chicago's ensembles, she is also on the faculty of several Chicago universities as a voice teacher, chamber music specialist, and lecturer in Art Song.
Philip V. Bohlman, artistic director, is the Mary Werkman Distinguished Service Professor of the Humanities and Music at the University of Chicago and Honorarprofessor of the Hochschule für Musik, Theater und Medien Hannover, Germany. He has received the Edward Dent Medal from the Royal Music Association, the Berlin Prize, the Derek Allen Prize from the British Academy, a Guggenheim Fellowship, and with the New Budapest Orpheum Society the Noah Greenberg Award from the American Musicological Society. Among his recent books are Revival and Reconciliation (2013) and Wie könnten wir des Herrn Lied singen in fremdem Lande? (2015).
Stewart Figa, baritone, has served as cantor at West Suburban Temple Har Zion in River Forest since 1998, and has been a cantor in the Chicago area since 1990. He also comes to the New Budapest Orpheum Society from a tradition of Yiddish theater, beginning in New York City in the 1980s. He has had the privilege of working with some of the legendary greats of the Yiddish stage, including Leon Liebgold, Seymour Rexite, Reizel Boyzk, and Max Perlman. He has performed programs of Yiddish song throughout Chicagoland.
Danny Howard, percussion, is the newest member of the New Budapest Orpheum Society. With strong roots in the UK, he has built an international career that stretches across repertoires and genres, no less than across the English Channel and the Atlantic. Having studied in Cuba and Brazil, Danny has specialized in Afro-Cuban and Afro-Brazilian Folkloric music for over a decade and now runs his own Latin band. His first passion, nonetheless, was classical music. The New Budapesters could not be more thrilled that he's recently put down his diverse musical roots in Chicago.
Iordanka Kissiova, violinist, is active as an orchestral and chamber musician throughout the Chicago area and the state of Illinois. A native of Bulgaria, she studied in Sophia at the Bulgarian National Academy of Music before immigrating to the United States in 1993. She performed widely in Europe, among others with the "Sophia" women's orchestra. A string teacher with Quinlan and Fabish, she has played regularly in regional orchestras throughout the Midwest, among them Ars Viva. She has recorded for the Bulgarian Radio Orchestra and the New Budapest Orpheum Society.
Ilya Levinson, music director, arranger, and pianist, holds degrees in composition from the Moscow Conservatory and the University of Chicago (Ph.D. 1997). His works for chamber music and orchestra have recently enjoyed performances in France, Germany, and Bosnia-Herzegovina. His Klezmer Rhapsody is recorded by the Maxwell Street Klezmer Band on the Shanachie label. Composer-in-residence with American Music Festivals, he is Assistant Professor of Music at Columbia College Chicago.
Mark Sonksen, bassist, joined the New Budapest Orpheum Society in 2008, and he has been a stalwart member of its tours in Europe and its performances of stage and film music from the 1920s, 1930s, and 1940s. His works are rooted harmonically in the modern jazz idiom, yet incorporate a wide variety of influences as a result of being involved in Spanish language and culture for 20 years. These influences range from music of the Caribbean to Argentine/Uruguayan Tango, New Tango, and folkloric music in addition to early twentieth-century classical music, and modern jazz in the American and European traditions.
Don Stille, Chicago pianist and accordionist, has performed throughout the country with a long list of internationally acclaimed jazz artists and has opened for Herbie Hancock and Stephane Grappelli. Among his achievements are recognition as "Mainstream Jazz Pianist of the Year" by the Twin Cities Jazz Society, and house pianist and often-featured jazz artist on NPR's "First House on the Right." Don recently performed on accordion in five concerts with the Chicago Symphony Orchestra, both at Orchestra Hall and on tour. He also was recently featured on accordion in the movies Picture Paris and Swan Song.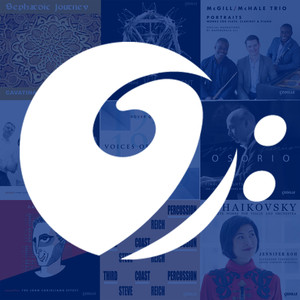 Article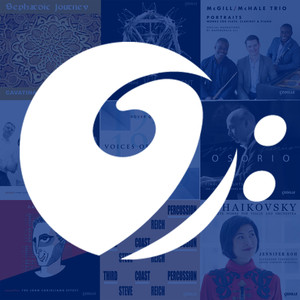 Article