---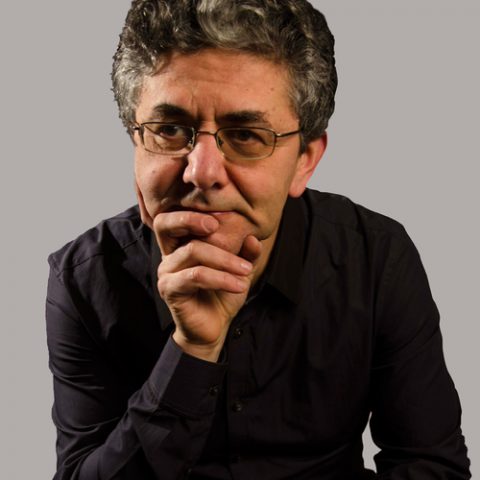 Artists
Ilya Levinson
Piano
Composer and pianist Ilya Levinson is Music Director and Co-Founder of the New Budapest Orpheum Society, an ensemble-in-residence at The University of Chicago.
---
Russian-born Ilya Levinson is Interim Director of Composition Studies at Columbia College Chicago. Levinson's catalogue includes four operas, four musicals, various symphonic and chamber music, film scores and original music for theatre productions.
A winner of the 1994 Midwest Composers Competition and recipient of two Illinois Arts Council Fellowships in Music Composition (1997, 2003), Levinson's music has been performed by Contemporary Chamber Players, Chicago (aka Contempo); the New Music Ensembles of The University of Chicago and Northwestern University; the Kankakee Valley Symphony Orchestra; and the Civic Orchestra of Chicago.
He is Music Director and co-founder with Phil Bohlman, Artistic Director, of the New Budapest Orpheum Society, which specializes in performing music of Jewish Cabaret. Their double-CD, "Dancing on the Edge of the Volcano," was released on Cedille label and is distributed worldwide.
Levinson's film credits include additional music for Shtetl (WBGH Frontline); Cleared for Landing (Discovery); The Fransworth House, The Tugenhadt House, and Lafyette Park, films about the architecture of Mies van der Rohe for Lost and Found Productions (Chicago); and 1998-2000 fundraising videos for the Jewish United Fund, Chicago. He has also worked for Kartemquin Educational Films, Chicago.