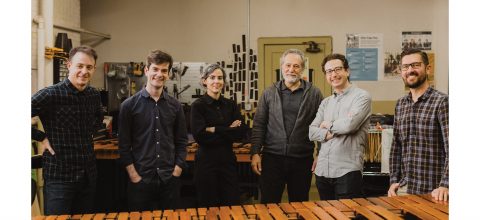 ---
Discover
Archetypes | Available for Pre-Order
Coming March 12! A new album from Third Coast Percussion, Sérgio & Clarice Assad.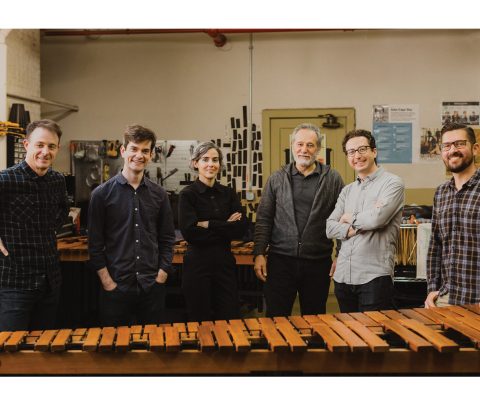 ---
Grammy Award-winning Third Coast Percussion, celebrated Brazilian guitarist Sérgio Assad, and his daughter, the vibrant vocalist, composer, and multi-instrumentalist Clarice Assad, "a veritable musical dynamo" (San Francisco Classical Voice), join forces for a collaboratively written program conjuring a dozen universal archetypes — timeless characters shared by cultures around the globe.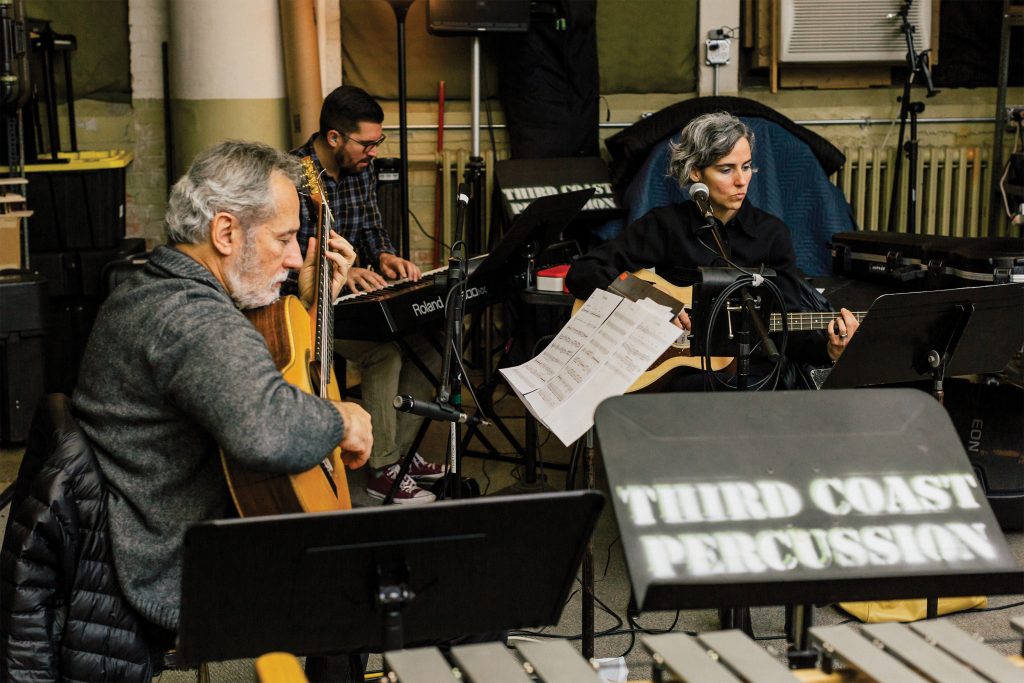 Sérgio and Clarice Assad with Third Coast Percussion's Peter Martin at Archetypes rehearsal
Figures such as the Rebel, Lover, Magician, Jester, Hero, and Explorer come to life in 12 short works melding imaginative chamber music with Latin jazz rhythms. The adventurous percussion ensemble's vast color palette, Sérgio Assad's unparalleled guitar mastery, and Clarice Assad's diverse artistic contributions create striking musical portraits. Boston Classical Review proclaimed:
"each piece cast a vivid impression of its respective theme…. The performers played with verve, revealing the music's power to convey the traits underlying ancient, eternal ideas."
Archetypes releases March 12, 2021.
---
Recommended