Store
---
The Civitas Ensemble, an enterprising chamber group founded by Chicago Symphony Orchestra musicians, teams up with Czech violin virtuoso Pavel Šporcl and his wildly popular Gipsy Way Ensemble for a groundbreaking collaboration at the crossroads of Western classical and Romani musical traditions.
Alla Zingarese ("in the Gypsy style") embraces the past with new arrangements of well-loved, Gypsy-infused works by Brahms, Enescu, Hubay, and Sarasate, while celebrating the present with new music by noted Czech composer Lukáš Sommer, written for the combined forces of Civitas's violin, clarinet, cello, and piano and Gipsy Way's violin, viola, string bass, and cymbalom (hammered dulcimer), plus a Sommer piece dedicated exclusively to Civitas. All the arrangements and Sommer's two original compositions are world-premiere recordings. Highlights include Šporcl's new version of his own Gipsy Fire, the title track from an earlier, best-selling Gipsy Way album.
Alla Zingarese marks the Civitas Ensemble's recording debut and the Cedille label debut for Gipsy Way. Years in the planning, the project is the outgrowth of the enduring friendship between Šporcl and Civitas violinist Yuan-Qing Yu dating back to their student days. Civitas and Gipsy Way recorded the album after premiering the program at packed concert halls in Prague and Chicago. The Chicago Tribune found it "unique" and "exhilarating." Chicago on the Aisle called it "a trip through musical history . . . and a venture into new musical territory with surprises aplenty."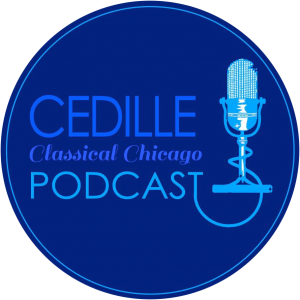 Listen to Steve Robinson's interview
with Yuan-Qing Yu and Pavel Šporcl on Cedille's
Classical Chicago Podcast
Preview Excerpts
Enjoy our recommended preview track excerpts below
JOHANNES BRAHMS
1
Hungarian Dance No. 1 in G minor
GEORGES BOULANGER
JENŐ HUBAY
3
"Hullámzó Balaton," Scène de la Csárda No. 5, Op. 33
PABLO DE SARASATE
LUKÁŠ SOMMER
PAVEL ŠPORCL
JOHANNES BRAHMS
Artists
1: ARR. LUKÁŠ SOMMER
2: ARR. LUKÁŠ SOMMER
3: ARR. PAVEL ŠPORCL AND LUKÁŠ SOMMER
4: ARR. LUKÁŠ SOMMER
7: ARR. LUKÁŠ SOMMER
SYLVIE BORODOVÁ
FRANZ LISZT
2
Hungarian Rhapsody No. 12 in C- sharp minor
LUKÁŠ SOMMER
LEÓ WEINER
4
Peregi Verbunk for Clarinet and Piano
DAVID POPPER
5
Hungarian Rhapsody, Op. 68 for Cello and Piano
GEORGE ENESCU
Artists
6: ARR. CLIFF COLNOT
What the Critics Are Saying
---
---
"This is an experiment in musical merger that is as delightful as it is bold."
"This collaboration is engaging and energizing: musicians remaining absolutely true to their respective traditions and cultures of origin, approaching old
favorites and new compositions with curiosity and aplomb to spare."
Alla Zingarese
Notes by Rachel Dewoskin
The Alla Zingarese project is a fusion of Western classical music and gypsy music, an exploration of what happens when distinct cultural and musical traditions join together. It was inspired by a 25-year friendship between two violinists — YuanQing Yu from Shanghai and Pavel Šporcl from the Czech Republic — as well as by the shared desire of their groups, Chicago's Civitas Ensemble and the Czech Republic's Gipsy Way Ensemble, to connect people and music across ages and oceans.
Named for the last movement of Brahms's G minor Piano Quartet, Rondo alla Zingarese, or rondo "In the Gypsy style," these performances represent the culmination of an intense two-year collaboration between Western classical and Gypsy musicians and composers, one that brought the two communities together in both Prague and Chicago to honor the mutual influences of Gypsy and Western classical music. Whereas Western classical music has a clear and well-documented lineage through the Renaissance, Baroque, Classical, and Romantic ages, the diversity captured under the rubric "Gypsy music" is itself already a rich tapestry of folk traditions from all over Central and Eastern Europe as well as interactions with non-Gypsy traditions. Thematic materials and strategies, structures, and instruments have a long history of eclecticism fueled by such interactions. In that sense, the Alla Zingarese project honors and updates the connections between Gypsy and Western classical music over several centuries, bringing the past a little bit closer to the present, and enriching a musical language in which musicians from unique, but long-interacting traditions, communicate. Happily, that musical communication happens not only among the musicians, but also with those lucky enough to get to listen. And it happens joyfully and deeply, allowing us to hear music that is at once antique and brand new, music that tells us something both distinctive and coherent about history, sound, and ourselves.
Violinists Pavel Šporcl and Yuan-Qing Yu met at Southern Methodist University in the 1990s, when they were students sharing a studio. They stayed in touch for decades and decided two years ago to fuse the formidable forces of Civitas Ensemble and Gipsy Way toward making a complex and original kind of meaning with a new musical partnership. Both groups are civic-minded, dedicated to outreach and progress in their music and in the world. Pavel had returned to the Czech Republic after his student days and founded Gipsy Way because he grew up enthralled by the sounds of Gypsy music, and because Gypsy communities worldwide face — and have always faced — persecution. While some of America's one million Gypsies came to the U.S. voluntarily, many were deported from or forced to flee their home countries; and in both the Czech Republic and America, Gypsies continue to face discrimination and are forced to hide. This cultural reality was always present in the minds of the composers and performers who worked on this album, and part of the inspiration and impact of these pieces is to showcase the rich Romani musical heritage.
By exploring and celebrating Gypsy music, Alla Zingarese helps to de-stigmatize the word "Gypsy," to return to that word nuance, beauty, and a recognition of possibilities — for crossover and commonalities, places and pieces where we meet. When Civitas Ensemble traveled to Prague at the start of 2017 to play the first concerts resulting from this cooperation, the musicians met for rehearsals speaking four languages: Hungarian, Slovakian, Czech, and English. They used hybrid language and translation to communicate ideas about notation, but mostly, they used music. Verbal language was a last resort, reserved largely for bantering backstage, and for teaching each other words they couldn't translate, taking joy in pronunciation lessons and each other's mysterious vocabularies.
That joy, and the depth of the communication in this collaboration, is evident in every piece performed here. In keeping with Gipsy Way and Civitas Ensemble's mutual mission of supporting the work of living composers by playing new music, the groups commissioned original compositions as well as transcriptions of well-loved pieces. Czech composer Lukáš Sommer worked closely with Pavel and Yuan-Qing to create arrangements of works by Johannes Brahms, Pablo de Sarasate, Jenő Hubay, and Georges Boulanger. Sommer also composed an original work for Civitas titled "Cigi-Civi" — Cigi from Cigane, or Gypsy, and Civi from Civitas — a lovely and clever fusion of words and music, one that represents beautifully the spirit of this project. Cigi-Civi starts like a pulse, steady, rhythmic, building until it's an exhilarating heartbeat, slowing only to accelerate again, accruing depth and light as it moves. Listening, it is possible to feel multiple languages inside the music, the twin influences of Western classical and Gypsy tradition, and the utterly contemporary now in which this triumphant piece was composed and premiered.
Chicago composer Cliff Colnot made the arrangement of George Enescu's 1901 Romanian Rhapsody No. 1, the composer's most popular work. Colnot and the musicians give Romanian Rhapsody a sound at once full of the depth of music fine-aged by history, and yet so fresh it feels newborn. From its airy, whimsical opening, with notes twirling and trilling, the piece speeds to such fast exuberance that it becomes wildly raucous. Even in its deepest, most serious moments, it remains shot through with the audible delight of the Alla Zingarese endeavor.
The first of the two sold-out concerts the groups played in Prague in January 2017 was a fundraiser for children with autism. The second was held in the giant Church of Saints Simon and Jude, where Pavel Šporcl's family fed the musicians apple strudel backstage before the groups thrilled the audience with their inimitable mix of orchestral repertoire and Gypsy-inspired music. They gathered again in May 2017 for a third concert in Chicago, inviting local musicians to join. Also sold out, the Chicago concert featured pieces played on a cimbalom made by Chicago's Alex Udvary. Invented in Budapest in 1870 by Jozsef Schunda and then carried all over Europe and the Middle East by Asiatic Nomads, the cimbalom is 125-stringed instrument on a soundbox, struck by two eight-inch mallets. It's difficult to overstate the delight of listening to the layers of history, beauty, work, and love at that concert in Chicago, where listeners danced in their seats until finally leaping up in a roaring ovation. All three concerts were made possible by generous support from the Judy and Scott McCue Fund at the Chicago Community Foundation and the MacArthur Foundation. Funding from the Sage Foundation allowed for Civitas and Gipsy Way to make a video documentary project. The groups also played on Live From WFMT and were interviewed and featured on WBEZ's Worldview.
This album features not only music premiered both on WMFT and at the concerts, but also includes compositions by Sylvie Bodorová, Franz Liszt, Leó Weiner, and David Popper that highlight the individual instruments of each Civitas member. Pavel's original Gipsy Fire was inspired by Gypsy music's grand introductions; it begins as if on fire, sparking and flashing with dash and verve. Likewise, Lukáš Sommer's Gipsy Odyssey is so electrifying, vibrant, and virtuosic that hearing it inspires incredulity, dancing, and laughter.
This project came into the world by way and in honor of far-reaching cultural friendship, musical brilliance, and a deep curiosity about what it sounds like to connect across distances that could, in a world without music, divide us. Bubbling over with exuberance, Alla Zingarese is an inimitable collection at once steeped in diverse tradition, vividly new, and spectacularly fun.
Album Details
Total Time: 88:11
Producers: Steve Rodby and James Ginsburg
Engineer: Bill Maylone
Graphic Design: Stephan Tran, StudioPax.io
Recorded: May 20-22, 2017, Chicago Recording Company; Aug. 15-17 and Sept. 25, 2017, Reva and David Logan Center for the Arts at the University of Chicago
© 2018 Cedille Records/Cedille Chicago