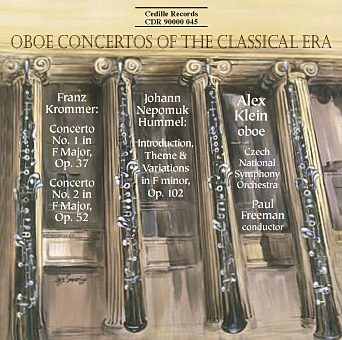 ---
Discover
Album of the Week
11/27 - 12/3 | Enjoy 25% off Cedille's Featured Release of the Week!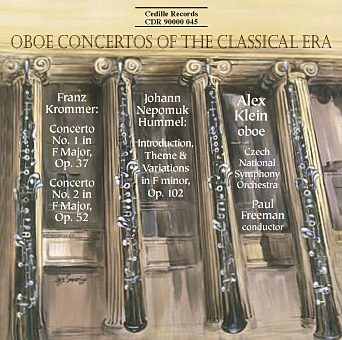 ---
Oboe Concertos of the Classical Era
We launch this week's album feature on November 27, birthday of Czech composer Franz Krommer (or František Kramář) (1759–1831). One of the most popular composers in early-19th century Vienna, Krommer served as imperial court composer to the Hapsburg dynasty from 1818 until his death in 1831. Although he was himself a violinist, it is by his works for winds that he is best known today, particularly his clarinet concertos. His two concertos for oboe are certainly at the same high level, at least as performed by Alex Klein on his 1999 release, Oboe Concertos of the Classical Era, with the Czech National Symphony Orchestra conducted by Paul Freeman. You can judge for yourself by clicking HERE to audition the charming rondo finale of Krommer's Oboe Concerto No. 1 in F major, Op. 37. Be sure to listen for the part at the end (at about the 4:54 mark) where the number of oboe notes per second suddenly increases exponentially and Klein really gets to show off! This movement is also included on our budget-priced Cedille on the Move sampler CD of high-energy tracks, perfect for exercising or just getting yourself going in the morning.https://www.cedillerecords.org/albums/oboe-concertos-of-the-classical-era/
Every week Cedille President and Grammy-winning producer Jim Ginsburg selects a featured CD which is offered at a discounted price. Sign up for our e-newsletter and never miss an Album of the Week.
---
Recommended