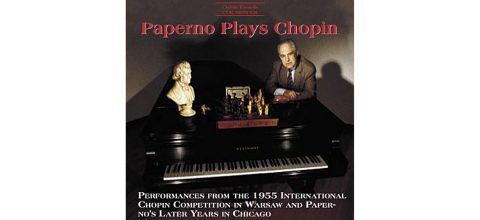 ---
Discover
Album of the Week
3/1 - 3/7 | Enjoy 25% off all of Cedille's Featured Release of the Week!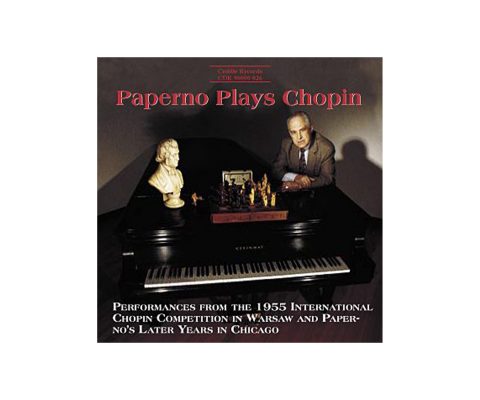 ---
Paperno Plays Chopin
Dmitry Paperno
We launch this week's album feature on March 1, birthday of Frédéric Chopin (1810–1849), and use it to highlight Paperno plays Chopin. The one all-Chopin disc in the Cedille catalog, the album features modern-day performances by Chicago's great Russian émigré pianist, recorded by and for Chicago radio station WFMT, along with some of the performances that made him a Laureate of the 1955 Chopin competition in Warsaw. Virtuosic and poetic renditions of works such as the Scherzo No. 1 (recorded May 15, 1980) that opens the disc (and can be heard below) remind us of what a talent we lost when Paperno, the very first Cedille artist, passed away at the age of 91 this past October.
Every week Cedille President and Grammy-nominated producer Jim Ginsburg selects a featured CD which is offered at a discounted price. Sign up for our e-newsletter and never miss an Album of the Week.
---
Recommended