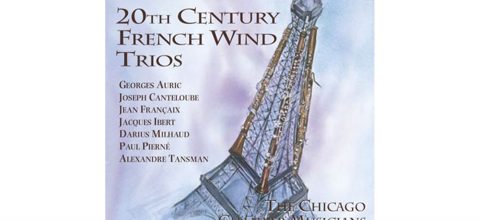 ---
Discover
Album of the Week
5/23 - 5/29 | Enjoy 25% off Cedille's Featured Release of the Week!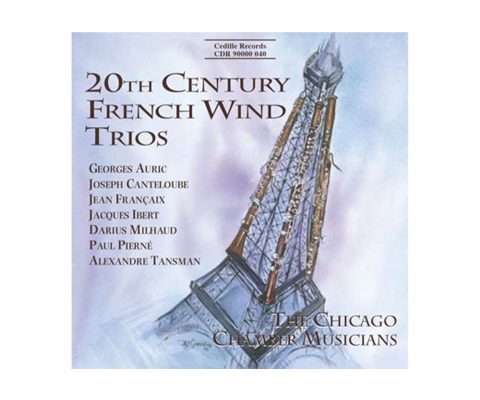 ---
20th Century French Wind Trios
Chicago Chamber Musicians
We launch this week's album feature on May 16, the date on which, in 2000, beloved Chicago composer We launch this week's album feature on May 23, (110th) birthday of the sparkling French composer Jean Françaix (1912–1997), particularly known for his musical wit. Françaix's amusing Divertissement for oboe, clarinet and bassoon appears on the Chicago Chamber Musicians' delightful 1998 album of 20th Century French Wind Trios — featuring ensemble members Michael Henoch (oboe), Larry Combs (clarinet), and William Buchman (bassoon — along with works by six other mid-20th century French composers. Below you can sample the truly "diverting" scherzo-finale of Françaix's wind trio. This is currently the only Jean Françaix piece in the Cedille catalog, but it will be joined by another — a string trio — when we release our upcoming all-French album with the Black Oak Ensemble in mid-July.
Every week Cedille President and Grammy-nominated producer Jim Ginsburg selects a featured CD which is offered at a discounted price. Sign up for our e-newsletter and never miss an Album of the Week.
---
Recommended