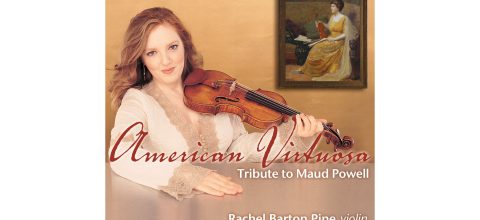 ---
Discover
Album of the Week
9/14 - 9/20 | Enjoy 25% off of Cedille's Featured Disc of the Week!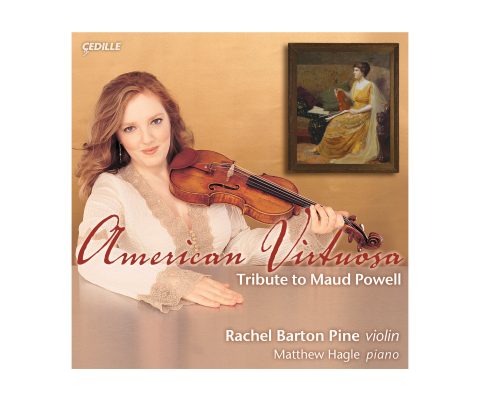 ---
American Virtuosa: Tribute to Maud Powell
Rachel Barton Pine & Matthew Hagle
We launch this week's Album of the Week on September 14, birthday of the great American composer Amy Beach (aka Mrs. H.H.A. Beach, 1867–1944), whose evocative Romance for violin and piano appears on violinist Rachel Barton Pine's 2007 Cedille album, American Virtuosa: Tribute to Maud Powell. Powell was America's first superstar violinist (and a recording pioneer) and Ms. Pine's advocacy through this album helped her win a posthumous Lifetime Achievement Award at the Grammys, making her the first female instrumentalist — in any musical genre — ever to be so honored. The Romance (heard below as performed by Pine and pianist Matthew Hagle) has special significance for Chicago: Powell and Beach first met and performed the piece in 1893 at the Women's Musical Congress held at the World Fair's Columbian Exposition in Chicago.
Every week Cedille President and Grammy-nominated producer Jim Ginsburg selects a featured CD which is offered at a discounted price. Sign up for our e-newsletter and never miss an Album of the Week.
---
Recommended