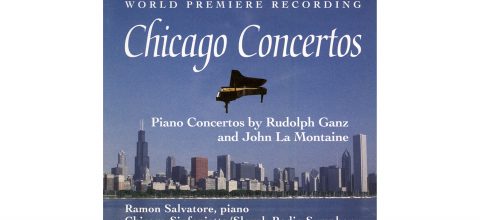 ---
Discover
Album of the Week
8/2 - 8/8 | Enjoy 25% off Cedille's Featured Release of the Week!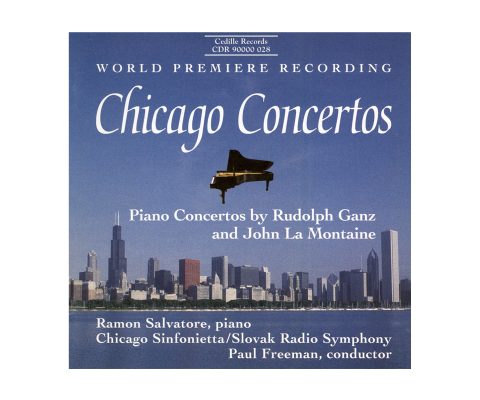 ---
Chicago Concertos: Piano Concertos by Ganz and La Montaine
Chicago Sinfonietta / Paul Freeman, Ramon Salvatore, Rudolph Ganz, John La Montaine
We launch this week's album feature on August 2, the 49th anniversary of the passing of the great Chicago (by way of Zurich) composer, pianist, conductor, and educator Rudolph Ganz (1877–1972). Ganz taught at Chicago Musical College (now the Chicago College of Performing Arts at Roosevelt University) 1900–1905 and 1928–1954, serving as the school's President from 1934 to the end of his tenure. Chicago Concertos, the last recording by pianist Ramon Salvatore (1944–1996), featured Ganz's 1941 Piano Concerto (alongside the 1989 4th Concerto by John La Montaine), a lively and engaging work whose assertive finale you can enjoy below. Performing with Salvatore are the Chicago Sinfonietta and its late founding music director, Maestro Paul Freeman (1936–2015), making their Cedille debuts.
Every week Cedille President and Grammy-nominated producer Jim Ginsburg selects a featured CD which is offered at a discounted price. Sign up for our e-newsletter and never miss an Album of the Week.
---
Recommended