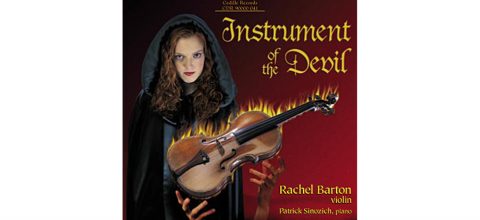 ---
Discover
Album of the Week
10/26 - 11/1 | Enjoy 25% off of Cedille's Featured Disc of the Week!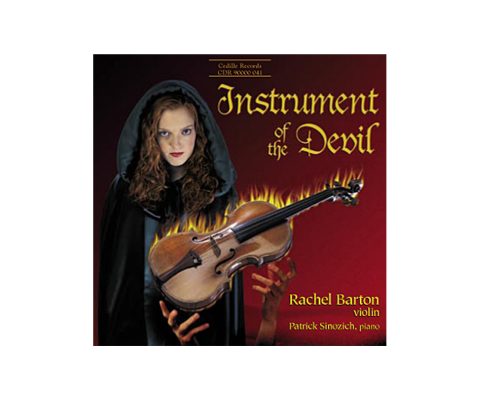 ---
Instrument of the Devil
Rachel Barton Pine, Patrick Sinozich
While this coming Saturday's Halloween holiday may seem redundant this year, we celebrate nonetheless by making our Album of the Week violinist Rachel Barton Pine's classic album (with pianist Patrick Sinozich), Instrument of the Devil — a collection of demonically themed, often devilishly difficult violin showpieces, which also celebrates the violin as the instrument the Devil plays in stories such as Goethe's Faust. Halloween is also the theme of Cedille's featured Spotify playlist for October, which includes several tracks from our AOTW (as well as others that are eerie, scary, or just plain weird) including the one heard below: Saint-Saëns' popular graveyard romp, Danse Macabre. Happy listening and happy Halloween!
Every week Cedille President and Grammy-nominated producer Jim Ginsburg selects a featured CD which is offered at a discounted price. Sign up for our e-newsletter and never miss an Album of the Week.
---
Recommended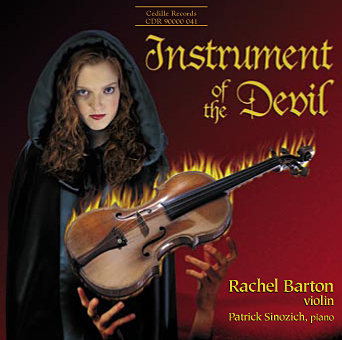 Rachel Barton Pine
Instrument of the Devil
---
Recommended