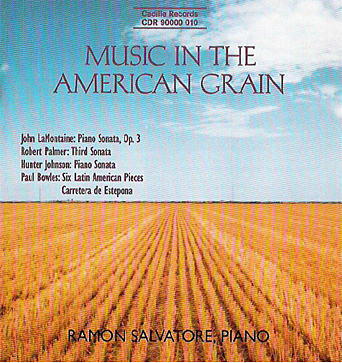 ---
Discover
Album of the Week
3/27 - 4/2 | Enjoy 25% off Cedille's Featured Release of the Week!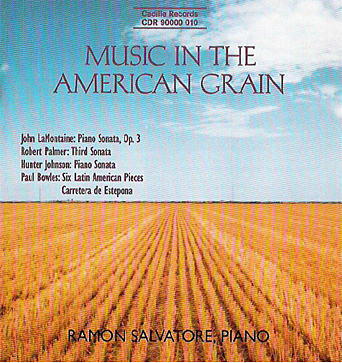 ---
Music in the American Grain
We launch this week's album feature on March 27, birthday of American composer, born in Oak Park, Illinois, John La Montaine (1920–2013). His music appears on three Cedille albums, including one of our earliest, released in 1992: Music in the American Grain featuring pianist Ramon Salvatore. La Montaine's early Sonata, Op. 3 (1942) appears alongside sonatas by Robert Palmer and Hunter Johnson and piano works by Paul Bowles. For a representative sample of this "attractive program of neglected [mid-20th century] American piano works" (Chicago Tribune) you can audition HERE the finale of La Montaine's sonata, whose tempo marking perfectly captures how the movement grows in intensity: "Slowly; Moderately, with increasing impetuosity."
Every week Cedille President and Grammy-winning producer Jim Ginsburg selects a featured CD which is offered at a discounted price. Sign up for our e-newsletter and never miss an Album of the Week.
---
Recommended