---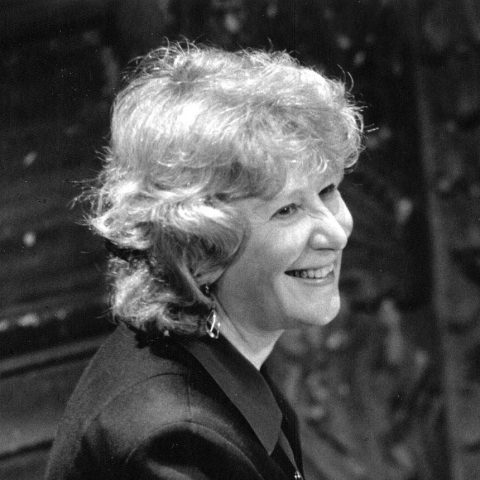 Artists
Ursula Oppens
Piano
Ursula Oppens, a legend among American pianists, is widely admired particularly for her original and perceptive readings of new music, but also for her knowing interpretations of the standard repertoire.
---
Ursula Oppens is one of the very first artists to program traditional and contemporary works in equal measure. An enduring commitment to integrating new music into regular concert life has led Ms. Oppens to commission and premiere countless compositions. In addition to her long and productive association with Elliott Carter, she has premiered works by such leading composers as Luciano Berio, William Bolcom, John Corigliano, John Harbison, Julius Hemphill, Tania Leon, Harold Meltzer, György Ligeti, Witold Lutoslawski, Conlon Nancarrow, Tobias Picker, Frederic Rzewski, Joan Tower, Amy Williams, Christian Wolff, Amnon Wolman, and Charles Wuorinen.
Ms. Oppens has performed with virtually all of the world's major orchestras. She has been heard with the American Composers Orchestra and the major orchestras of Boston, Chicago, Cleveland, Los Angeles, Milwaukee, New York, and San Francisco. Abroad, she has appeared with such orchestras as the Berlin Symphony, Orchestre de la Suisse Romande, Deutsche Symphonie, and the BBC Scottish and London Philharmonic Orchestras. She has also performed as the piano soloist for the Mark Morris Company's Mozart Dances. An avid chamber musician, Ms. Oppens has performed with the Arditti, Juilliard, Pacifica, and Rosetti quartets, among others. She is a prolific recording artist, many of whose discs, including her recording of the landmark Frederic Rzewski work, The People United Will Never Be Defeated, are phonographic classics.
Ms. Oppens launched Elliott Carter's year-long 100th birthday celebration by performing a solo recital of his works in January 2007, at Symphony Space in New York City. In fall 2008, Ms. Oppens took up her post as Distinguished Professor of Music at Brooklyn College and the CUNY Graduate Center in New York City. From 1994 through the the 2007-08 academic year she served as John Evans Distinguished Professor of Music at Northwestern University in Evanston, Illinois.