---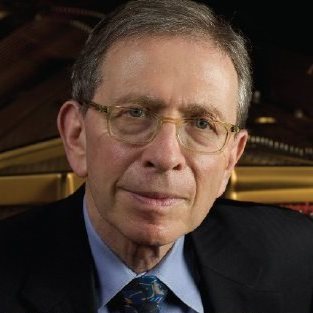 Artists
Jerome Lowenthal
Piano
Jerome Lowenthal is an American classical pianist. He is chair of the piano department at the Juilliard School.
---
Born in 1932, Jerome Lowenthal continues to fascinate audiences, who find in his playing a combination of youthful intensity and eloquence born of life-experience. He is a virtuoso of the fingers and emotions.
Mr. Lowenthal studied in his native Philadelphia with Olga Samaroff-Stokowski, in New York with William Kapell and Edward Steuermann, and in Paris with Alfred Cortot, meanwhile traveling annually to Los Angeles for coachings with Artur Rubinstein. After winning prizes in three international competitions (Bolzano, Darmstadt, and Brussels), he moved to Jerusalem where he played, taught, and lectured for three years.
Returning to America, he made his debut with the New York Philharmonic playing Bartok's Second Piano Con-certo in 1963. Since then, he has performed virtually everywhere, from the Aleutians to Zagreb. He has appeared as soloist with celebrated conductors including Barenboim, Ozawa, Tilson Thomas, Temirkanov, and Slatkin, and with such giants of the past as Bernstein, Ormandy, Monteux, and Stokowski. Mr. Lowenthal has played sonatas with Itzhak Perlman; piano duos with Ronit Amir (his late wife), Carmel Lowenthal (his daughter), and Ursula Oppens; and quintets with the Lark, Avalon, and Brentano Quartets. He recently recorded Two-Piano Music of Messiaen and Debussy with Oppens and the complete Ann Es De P Lerinage of Liszt in a 3 CD set released in November 2010. Other recordings include concertos by Tchaikovsky and Liszt, solo works by Sinding and Bartók, and chamber music by Arensky and Taneyev.
Teaching is an important part of Mr. Lowenthal's musical life, including twenty years at the Juilliard School and forty-two summers at the Music Academy of the West. Mr. Lowenthal has worked with an extraordinary number of gifted pianists, whom he encourages to understand the music they play in a wide aesthetic and cultural perspective — and to project it with the freedom which that perspective allows.