Store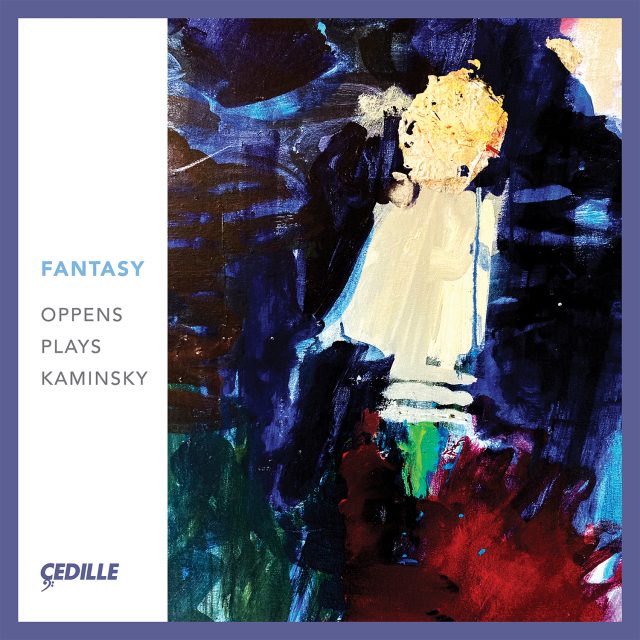 ---
Pianist Ursula Oppens, stalwart champion of 20th- and 21st-century American music and recipient of multiple Grammy nominations and other honors, celebrates her decades-long friendship and professional association with composer Laura Kaminsky on an album of world-premiere recordings.
The program includes two recent works written for the pianist: Kaminsky's Piano Quintet, performed with the Cassatt String Quartet, "a concise work of considerable substance and atmosphere" (New York Classical Review) and the turbulent Reckoning: Five Miniatures for America for piano four-hands, with pianist Jerome Lowenthal, created expressly for this recording.
A large-scale Fantasy for solo piano explores sonorities from French Impressionism to jazz.
Another work written for Oppens, Kaminsky's Piano Concerto, a Koussevitzky Music Foundation commission, was inspired by was inspired by visual images of sunlit rivers in New York City and St. Petersburg, Russia, where Oppens gave the world premiere with the St. Petersburg Chamber Philharmonic led by its artistic director Jeffery Meyer. On this world-premiere recording, Meyer, who is also director of orchestras at Arizona State University, conducts the ASU Symphony Orchestra.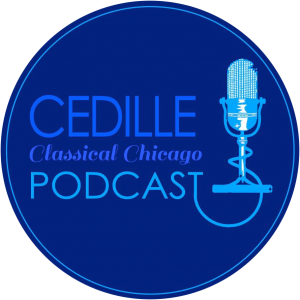 Listen to Jim Ginsburg's interview
with Ursula Oppens on Cedille's
Classical Chicago Podcast
Preview Excerpts
Enjoy our recommended preview track excerpts below
LAURA KAMINSKY (b. 1956)
2
II. Lamentation; coming into light

Reckoning: Five Miniatures for America for piano four-hands
Artists
1: Cassatt String Quartet
5: Jerome Lowenthal
10: Arizona State University Orchestra Jeffery Meyer, conductor
What the Critics Are Saying
---
---
"The piano music of leading American composer Laura Kaminsky is loosely tonal or modal, quirkily rhythmic with suggestions of jazz, highly personal. It is immensely appealing yet offers a challenge to listeners . . . An exciting and compelling release."
"Oppens' artistry sings unmistakably. . . May she always urge us to listen close and listen well, ever compelling our ears toward the future."
Fantasy
Notes by Laura Kaminsky
The four works on this recording, aptly titled Fantasy: Oppens Plays Kaminsky, span more than a decade of joyful musicmaking with my beloved colleague and friend, Ursula Oppens. Having Oppens as a musical partner is indeed a fantasy, a dream come true. It also brings together other artists with whom I have had long, profound, and similarly exultant collaborations. Included are works for solo piano, piano four-hands, chamber ensemble, and orchestra, encompassing a range of my musical interests and obsessions and revealing for the listener the breadth of Oppens' exquisite artistry and formidable virtuosity.
The Piano Quintet is in three movements. Anthem is built on a persistent, yet constantly changing rhythmic groove in 13/8 and is a melding of West African drumming patterns, which I studied assiduously while living in Ghana in 1992–1993, with the irregular dance rhythms I encountered during the year I worked in Eastern Europe (1996–1997). It offers a bit of joy for this dark time. Lamentation; coming into light opens with a piano solo that comes out of the depths, soulfully and solemnly and, joined by the quartet, morphs into an uneasy, gnarly world of both yearning and agitation, finding peace along the way, but then returning to the initial darkness. Maelstrom, and… is a whirl of clusters in the piano, gossamer at times, aggressive at others, leading all five players eventually to a place of calm and beauty before drifting away.
Commissioned by Ursula with generous support from the Newburgh Institute for Art and Ideas, I composed the Quintet as a birthday gift to her, with my deepest appreciation for her immense artistry, capacious mind, and open heart. Oppens and the Cassatt String Quartet gave its premiere performance on February 2, 2019 on Only at Merkin with Terrance McKnight: Ursula Oppens 75th Birthday Tribute at the Kaufman Music Center in New York City.
Fantasy, begun in 2007 out of a desire to write a single-movement, free-form, yet organically conceived work for solo piano, was composed slowly. Written for pianist Jenny Lin, it was not completed until 2010. The sprawling work took a while to take shape, and even longer to reveal itself to me, as I worked from improvisation at the keyboard, despite my limited ability as a pianist. I wrote it in stages, in between other works, both at home in New York and during travels both domestically and abroad. I am grateful to have had residencies at both the Virginia Center for the Creative Arts and Dorland Mountain Artist Colony in California during its long gestation period.
Ms. Lin gave Fantasy its first performance at the Grand Montgomery Chamber Music Series in upstate New York on November 21, 2010, followed shortly thereafter by a performance at the historic Hudson Opera House. Oppens offered the New York premiere over three performances during the Here and Now Labor Day Festival at Brooklyn's Bargemusic, August 30–September 2, 2017.
As this recording project began to take shape, I thought to write a piece especially for it, one that I could offer as a gift to Ursula Oppens and her partner, pianist Jerome Lowenthal. The result, Reckoning: Five Miniatures for America for Piano Four Hands, was composed in 2019 in reaction to what is an extraordinary time in American history. The tumultuousness of the political landscape, the piercing divisions in the social compact, the sense that we were living through a time of deep threat to the powerful, noble, and yet compromised and troubled vision that America represents, led me to write this set of miniatures. Reckoning is at once angry, anguished, and defeated, yet also hopeful and forward-looking. The movements are titled:
I. Majestic. Yet.
II. Hurtling. Still.
III. Reverie
IV. Divided
V. Forward. Yet.
Ursula and Jerry offered the premiere performance of Reckoning in Chicago at Roosevelt University's PianoFest on November 2, 2019.
The Piano Concerto is scored for single winds, brass (1 horn, 2 trumpets, 1 trombone), strings, 2 percussion (vibraphone, tamtam, 3 gongs, 3 wood blocks, bass drum, and 4 graduated drums), and solo piano. Visual images are the source of its inspiration, in particular, the light on both the Hudson River, which I see from my studio window in The Bronx, and on the Neva River in St. Petersburg, Russia. I had been a Likhachev/Russkiy Mir Foundation Cultural Fellow there in 2009, conducting research on Soviet-era music, and subsequently returned as a visiting artist over a period of years. The notions of flow and stasis, and reflection and absorption are addressed musically in one extended movement. As with the Fantasy, the music came out of improvisation. The Concerto commences with a piano cadenza that serves as the conceptual basis for the rest of the work.
The Piano Concerto was jointly commissioned by The Serge Koussevitzky Music Foundation in the Library of Congress and the St. Petersburg Chamber Philharmonic of St. Petersburg, Russia, Jeffery Meyer, Artistic Director. The work received its world premiere performance on November 26, 2011 at the Small Philharmonic Hall in St. Petersburg as part of the 23rd International Sound Ways New Music Festival.
Album Details
Piano Quintet recorded September 28, 2019
Fantasy and Reckoning recorded February 1, 2020, Buchwald Hall, Leonard and Claire Tow Center for the Performing Arts, Brooklyn College, Brooklyn, NY
Producer and Engineer
Judith Sherman
Engineering and Editing Assistant
Jeanne Velonis
Steinway Piano Technician Zeno Wood
Piano Concerto recorded February 9, 2020, Gammage Auditorium, Arizona State University, Tempe, AZ
Producer Judith Sherman
Engineer Alex Kosiorek
Engineering Assistant
Melanie Montgomery
Editing Assistant
Jeanne Velonis
Mastering Bill Maylone
Publishers
Piano Quintet © 2018
Bill Holab Music
Fantasy © 2010
Bill Holab Music
Reckoning © 2019
Bill Holab Music
Piano Concerto © 2011
Bill Holab Music
Cover River Neva with Icon I, 2011; acrylic on canvas, 30 x 40 inches. Rebecca Allan. Rebeccaallan.com
Graphic Design Bark Design
CEDILLE RECORDS © 2021