---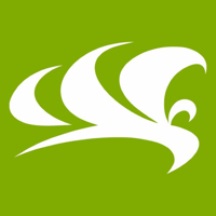 Artists
Grant Park Orchestra
The Grant Park Symphony Orchestra is a publicly sponsored symphonic ensemble that provides free performances at the Grant Park Music Festival during the summer months in Chicago's Millennium Park.
---
The Grant Park Orchestra is the resident orchestra of the Grant Park Music Festival, which is dedicated to providing the public with free, high-quality orchestral performances through the presentation of classical-music concerts. In addition to performing an array of classical repertoire, the Grant Park Orchestra is renowned for its focus on contemporary American music.
Founded by the Chicago Park District in 1935 and co-presented by the Chicago Department of Cultural Affairs and the Grant Park Orchestral Association since 2001, the Festival is the nation's only remaining free, municipally funded outdoor classical music series of its kind. The Grant Park Music Festival runs for ten consecutive weeks each summer.
The Grant Park Orchestra was founded in 1943. Nicolai Malko was named the first Principal Conductor in 1945, a post he held through 1956. Since then, other prestigious conductors have held the position including Irwin Hoffman, Leonard Slatkin, David Zinman, Zdnek Macal, and Hugh Wolff. In October 1999, Carlos Kalmar was named Principal Conductor. Christopher Bell was installed as the Festival's Chorus Director in 2002. In 2004, the Festival moved to its new home, the Jay Pritzker Pavilion in Millennium Park, a state-of-the-art venue designed by internationally renowned architect Frank Gehry with sound system by the Talaske Group of Oak Park, Illinois.