Store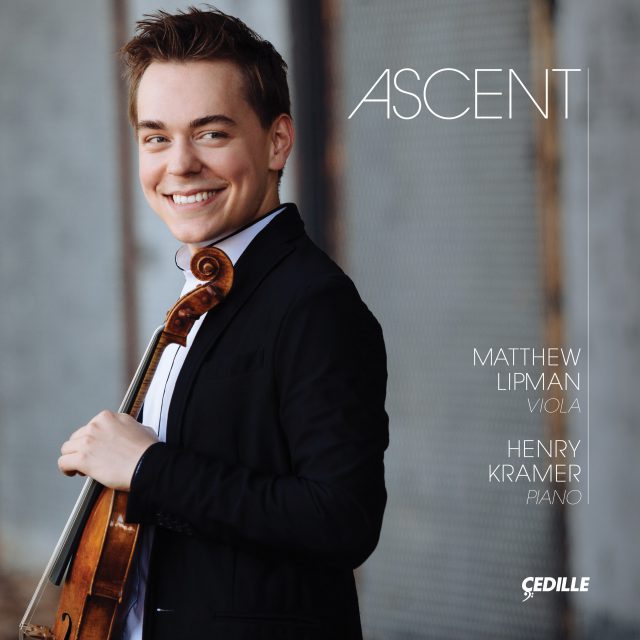 ---
Dmitri Shostakovich's long-lost Impromptu for Viola and Piano, Op. 33, recently unearthed in the Moscow State Archives, receives its world-premiere recording on Matthew Lipman's Ascent, the acclaimed young American violist's solo debut album, featuring, in the artist's words, "music enraptured by flights of fantasy."
Recipient of a 2015 Avery Fisher Career Grant, Lipman has created an album of uplifting and spiritually transcendent works for viola and piano, dedicated to his late mother.
Hailed by The New York Times for his "rich tone and elegant phrasing," Lipman is heard in the world-premiere recording of Clarice Assad's fantasy piece, Metamorfose, which the violist commissioned. It's a poignant commentary on grief and acceptance. Robert Schumann's Fairy Tale Pictures is dreamlike and fanciful. York Bowen's richly expressive Phantasy draws on the Russian Romantic tradition. Garth Knox's free-flying Fuga libre transfigures Bach-like fugal fragments through modern, coloristic performance techniques. The album's finale is the first-ever recording on viola of Hollywood composer Franz Waxman's popular violin showpiece, Carmen Fantasie.
England's The Telegraph praised Lipman as "gifted with poise and a warmth of timbre" for his recording of Mozart's Sinfonia Concertante with violinist Rachel Barton Pine, the Academy of St. Martin in the Fields, and Sir Neville Marriner (Avie), which topped the Billboard classical chart.
Lipman's collaborator on Ascent is pianist Henry Kramer, winner of the Second Prize at the 2016 Queen Elisabeth competition and top prizes at the 2015 Honens International Piano Competition and 2011 Montreal International Music Competition. His first commercial recording, dedicated to Liszt oratorio transcriptions, was recently released on Naxos.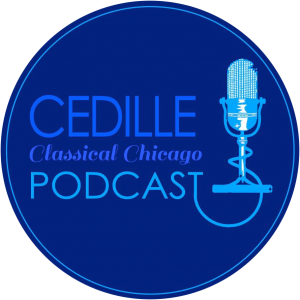 Listen to Jim Ginsburg's interview
with Matthew Lipman on Cedille's
Classical Chicago Podcast
Preview Excerpts
Enjoy our recommended preview track excerpts below
YORK BOWEN (1884–1961)
1
Phantasy for Viola and Piano, Op. 54
CLARICE ASSAD (b. 1978)
ROBERT SCHUMANN (1810–1856)
7
IV. Langsam, mit melancholischem Ausdruck
GARTH KNOX (b. 1956)
DMITRI SHOSTAKOVICH (1906–1975)
9
Impromptu for Viola and Piano, Op. 33
FRANZ WAXMAN (1906–1967)
Artists
What the Critics Are Saying
---
---
Personal Note
Notes by Matthew Lipman
This album was made as an homage to my mother, Robin Lipman (12/21/1949 – 7/17/2014). She was one of the most generous, selfless, and empathetic people I have known. She had the innate ability to make everyone around her feel comfortable and valued, and she could light up the room in any situation with her larger than life personality. She was my best friend.
The creative process behind the music started when I asked the wonderful Clarice Assad to compose a fantasy piece for viola and piano as a tribute to my mother. The resulting Metamorfose is a poignant commentary on the grief process (part I) and letting go (part II — Dance of the Butterflies). It seemed fitting, therefore, to pair this musical focal point with other music enraptured by flights of fantasy: the Schumann Fairy Tale Pictures and Bowen Phantasy as heart-on-sleeve fantasias with deft character changes, the Knox Fuga Libre as a piece that literally flies free, the Shostakovich Impromptu that was composed impetuously in one sitting, and the virtuosic Waxman Carmen Fantasie, originally a college project of mine, that embraces its larger than life personality. I wanted to title this personally meaningful album Ascent not only to describe the music it contains, but to allude generally to the upward movement that happens throughout life and after.
There are many complex moving parts to making an album, and I am so grateful for everyone who has been involved and supportive, especially Henry, Jim, Judy, Patrick, Julia, and Jeanne.
Album Details
Producer and Engineer: Judith Sherman
Engineering and Editing Assistant: Jeanne Velonis
Engineer: Charles Mueller (Shostakovich)
Mastering: Bill Maylone
Cover Photo: Jiyang Chen
Graphic Design: Bark Design
Recorded: American Academy of Arts and Letters, New York, NY, October 1–3, 2017, and April 25–26, 2018 (Assad); July 7, 2018 at Oktaven Audio, Mount Vernon, NY (Shostakovich)
©2019 Cedille Records/Cedille Chicago