---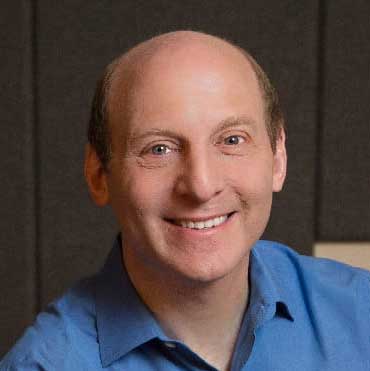 Founder and President
As the President of Cedille Records, Jim Ginsburg oversees all of Cedille's releases, producing most of them, and its operations.
Living in Chicago, Ginsburg noticed that he was not able to find recordings of the local artists he heard in concert because, at that time, American classical music recording activity was largely focused on the two coasts. Founded in 1989, Cedille Records became the only Chicago-based classical label—the first since Mercury Living Presence in the 1950s—and held that distinction for nearly two decades.
After listening to tapes of pianist Dmitry Paperno's on-air performances on Chicago's classical music station, WFMT, Ginsburg enlisted Paperno to record Cedille's first album. Dmitry Paperno Plays Russian Piano Music garnered favorable reviews and put Cedille on the map.
In 1994, Cedille became a not-for-profit under the umbrella of an operating foundation, now called Cedille Chicago, NFP. This change gave Cedille the ability to produce more recordings and pursue more ambitious projects. Cedille Records releases an average of eight recordings per year. Recording projects are artist-driven, generated directly from the artists' interests and aesthetic sensibilities. Driven by its desire to further artists' careers, Cedille continually seeks to add new artists to its roster. Cedille bears production, distribution, and promotion expenses associated with each recording, drawing from contributed support by individuals and organizations, plus album sales revenue.
Cedille has grown to be one of Chicago's greatest ambassadors of classical music, garnering 18 Grammy nominations and six Grammy Awards for its recordings. Cedille has also earned a stellar reputation as a top label for recording contemporary works: the label's catalog of 200 albums, featuring more than 180 distinct artists and ensembles, includes the world-premiere recordings of over 300 works.
In 2009, The Chicago Tribune named Ginsburg a "Chicagoan of the Year," writing, "Let's hear it for James Ginsburg. The Chicagoan is one of the last independent entrepreneurs in classical recording, a man who has stuck to his artistic vision and made a success of it at a time of market shrinkage and industry downsizing."
In 2010, Ginsburg won the Helen Coburn Meier and Tim Meier Charitable Foundation for the Arts Achievement Award. In making the award, the Foundation wrote, "We applaud Jim for seeing that Chicago has an abundance of stellar musicians. With his recording projects, Jim believes he can advance musicians' careers and serve the listening public in equal measure."
Additional recognition and awards include being named a Jewish Chicagoan of the Year by the Chicago Jewish News in 2011; in 2012, he received the Ruth D. and Ken M. Davee Excellence in the Arts Award from the Illinois Philharmonic Orchestra; in 2016, Musical America named him one of The Top 30 Performing Arts Professionals of the Year; and in 2017, he was the honoree at the annual galas of both Chicago Opera Theater and the Rembrandt Chamber Musicians. Most recently, he received a 2020 Distinguished Service to the Arts Award from Lawyers for the Creative Arts.
In 2021 Ginsburg won a Grammy Award as producer of the Pacifica Quartet album Contemporary Voices. In 2019, he was nominated for the "Producer of the Year, Classical" Grammy Award. In addition to this nomination, Cedille Records albums have won a number of Grammys, including the 2008, 2012, 2013, 2016 Awards for "Best Small Ensemble/Chamber Music Performance" for the contemporary music sextet Eighth Blackbird. In 2017, Third Coast Percussion also won for "Best Small Ensemble/Chamber Music Performance" for its Cedille album of music by composer Steve Reich.