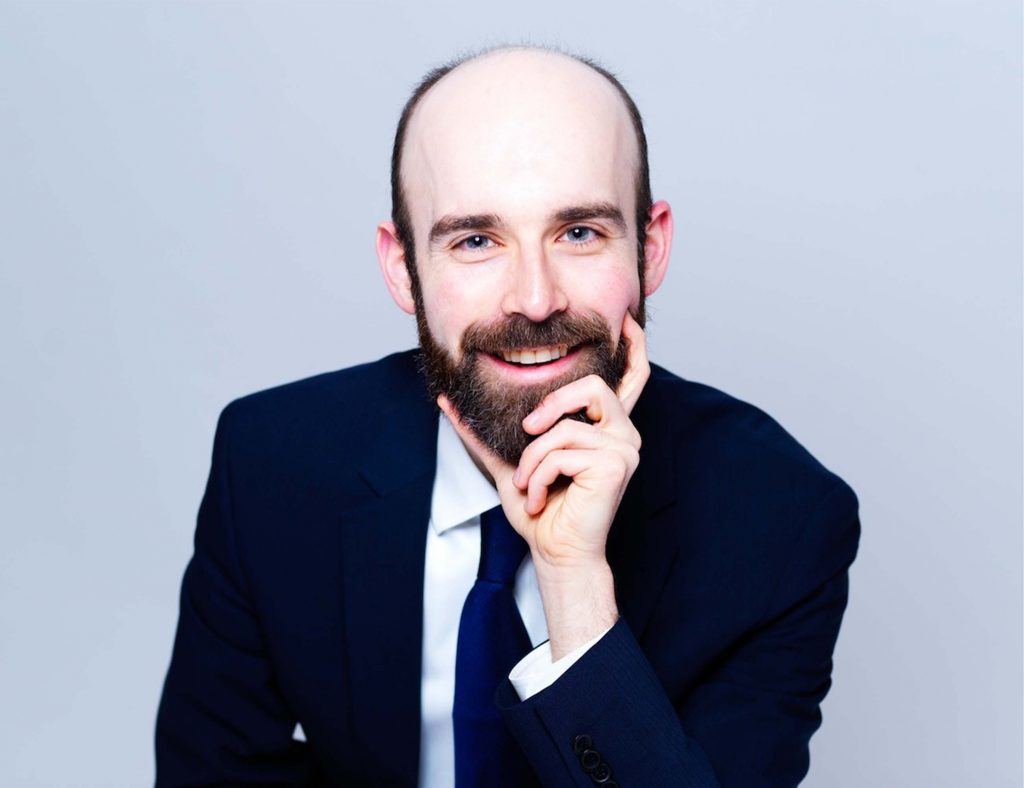 ---
Discover
Emerging Artist Spotlight | Andrew Rosenblum
Learn more about the talented artists participating in this fall's Emerging Artist Competition
Andrew Rosenblum, harpsichord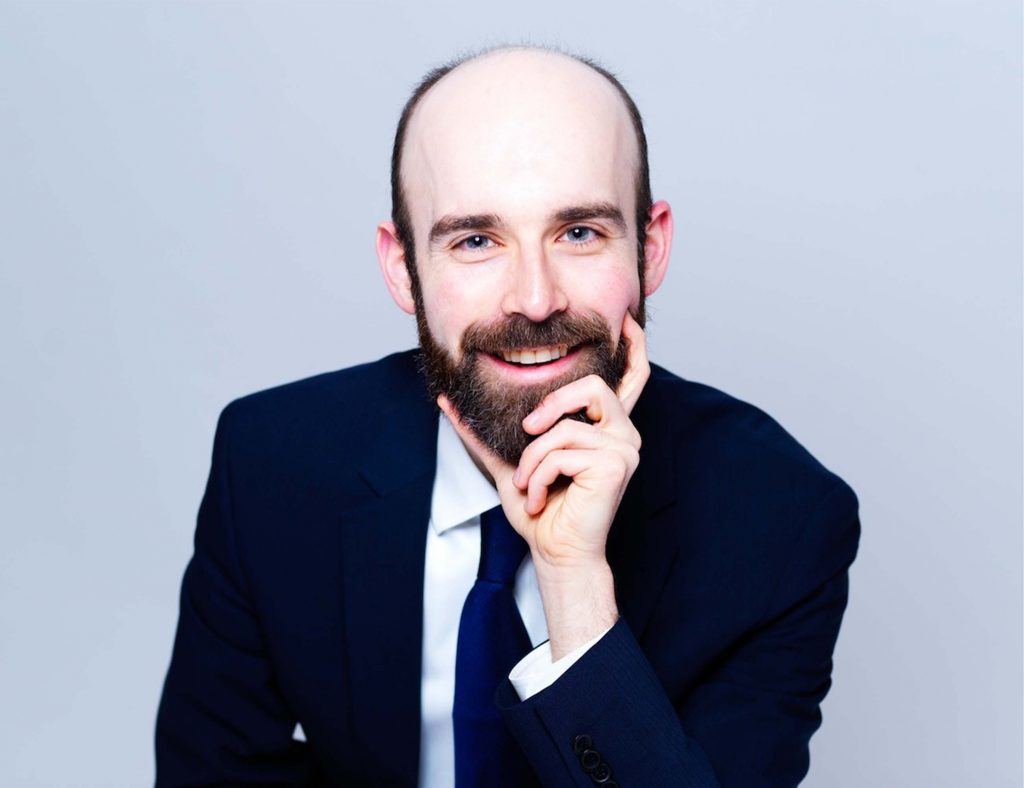 ---
As Cedille approaches the live rounds of its Emerging Artist Competition on November 20-21, 2021, we're taking this opportunity to introduce you to the very talented artists participating in this year's event!
Harpsichordist and pianist, Andrew Rosenblum is an award-winning soloist who has performed with orchestras across the globe including Leipziger Barockorchester and Collegium 1704, among others. Rosenblum is very active in Chicago's classical music scene and has worked and performed with ensembles such as Civic Orchestra of Chicago, Music of the Baroque Orchestra, Haymarket Opera, Third Coast Baroque, and Three Notch'd Road. Andrew is also an avid performer of contemporary music and plans to showcase a collection of old and new works for the harpsichord.
Learn more about Andrew through the video and interview below.
Music by WALTER LEIGH: Concertino for Harpsichord and Strings, I. Allegro.
Performed by Jory Vinikour and the Chicago Philharmonic.
What artists/genres have influenced you as a musician?
More artists and genres have influenced me as a musician than I could possibly list. My early influences were great pianists that inspired me as a young teenager: Glenn Gould, Vladimir Horowitz, Arthur Rubinstein, Alfred Brendel, etc. As I got older my musical tastes and influences expanded well beyond Western classical music to include genres as diverse as Indian classical music, gamelan, West African music, Brazilian music, soul, hip hop, and much more. I believe that music is an inexhaustible expression of the human spirit that connects us all, so I find it very important to seek out and be inspired by as many different expressions as possible.
Who is your dream collaborator (dead or alive)?
I would love to play one of J.S. Bach's double harpsichord concerti with Bach on the other harpsichord!
Tell us about the concept of your album.
The proposed title for my album is Curiosities, which is also the name of one of the pieces that would be featured on the album, a four movement work composed last year by my sister Diana Rosenblum, and dedicated to me. Conceived as a musical "cabinet of curiosities," the album features unusual character pieces from across almost the entire historical span of harpsichord repertoire that describe distinct creatures such as insects and crustaceans, objects such as a wind-up machine, and scenes such as a king's hunting trip and narcissistic queen's bizarre croquet game. The album showcases a wide variety of musical styles, and characteristics: the 17th century proto-minimalist and programmatic experimentations of John Bull's In Nomine XII and The King's Hunt; the boundary-pushing free associative ingenuity of J.S. and C.P.E. Bach in their respective Toccata in F-Sharp Minor and Fantasie in F-Sharp Minor; the jazzy neoclassicism of Jean Francaix's L'Insectarium; the neobaroque contrapuntal complexity and innovative harmonic structures of Diana Rosenblum's Curiosities; and the modernist rock groove of Petr Wajsar's Harpsycho, wherein the performer plays the harpsichord like a drum set.
List three words that describe your artistic style.
Always keep searching.
How will this recording affect your/the ensemble's career as an emerging artist?
One of my goals as a harpsichordist is to showcase the instrument's vast expressive range and to bring awareness to the depth and versatility of its repertoire by performing lesser-known works and music by living composers alongside the standard repertoire. A recording on Cedille Records would help me to accomplish this by providing a platform on which I can present this music which so richly deserves to be known, and by providing a team that can help to distribute this music into the hands of an international audience.
Furthermore, a recording on Cedille Records would help me to represent my playing to concert presenters, which would facilitate my sharing this diverse repertoire with an even larger audience. My hope is that this CD would help me to broaden peoples' perception of the harpsichord's capabilities, and that it would start me down a path of expanding the harpsichord's repertoire through commissioning new works and collaborating as a harpsichordist in various genres from around the world.
---
Recommended