---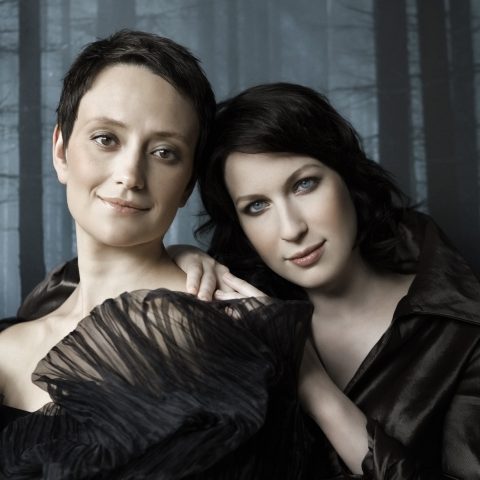 ---
Both accomplished musicians in their own right, cellist Wendy Warner and pianist Irina Nuzova achieve a rare artistic synergy in performance together. The melding of the musicians' contrasting cultures and traditions is at the core of the energy and insight of their interpretations. Wendy Warner earned her fame as a soloist at the Curtis Institute in Philadelphia under the baton and tutelage of Mstislav Rostropovich. Moscow-born Irina Nuzova studied at Juilliard following rigorous education in Russia. After performing together for several years, Nuzova and Warner formally came together as the WarnerNuzova cello and piano duo in 2008. Cedille's Russian Music for Cello & Piano is their debut CD recording.
Critics have praised Warner and Nuzova's powerful emotional resonance with their audiences. The Milwaukee Journal Sentinel wrote: "Sorrow was never sweeter than in the long, slow opening theme of the Brahms Cello Sonata… Nuzova and Warner sounded entirely attuned to one another in this beautiful and compelling reading." The musicians have performed together in concert halls in New York, Chicago, Baltimore, Washington, D.C., and many other cities.
WarnerNuzova's mission is to perform and record the canonic works for cello and piano from the past and present, as well as commission unique arrangements and new music. Equal prominence of the instruments is a key consideration in the musicians' choice of repertoire. Additionally, as homage to their respective backgrounds, the women favor Russian and American repertoire, exploring the commonalities and "dissonances" between the two cultural heritages.