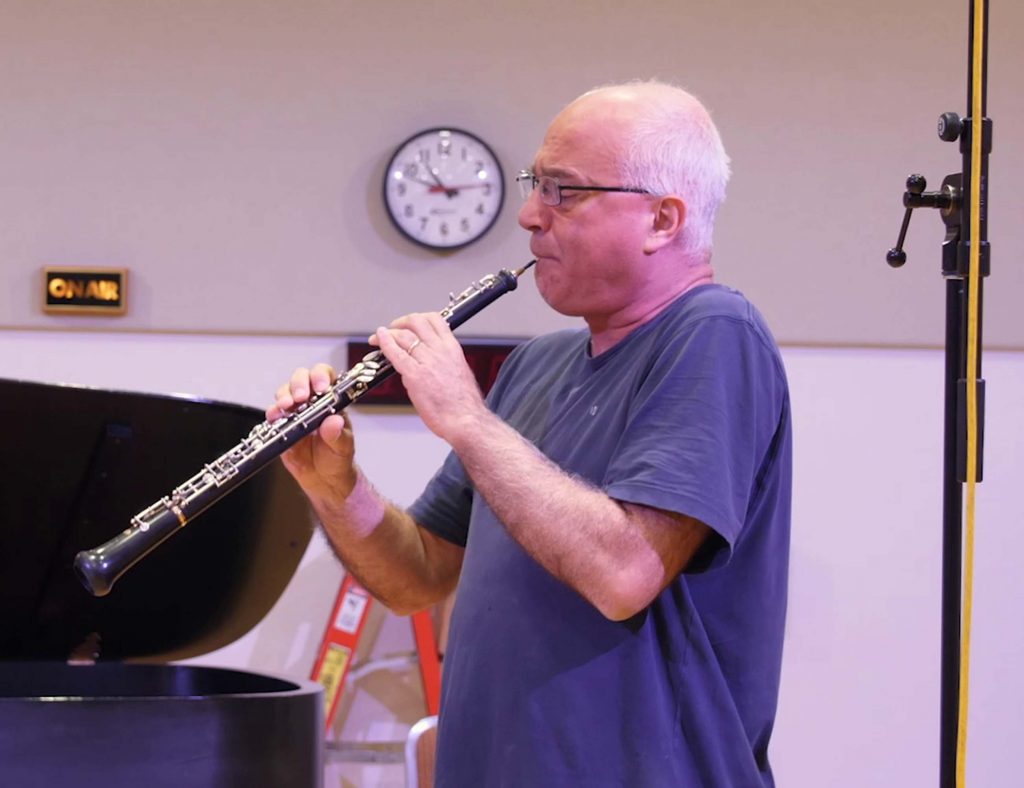 ---
Discover
Alex Klein Furthers his Legacy with a New Recording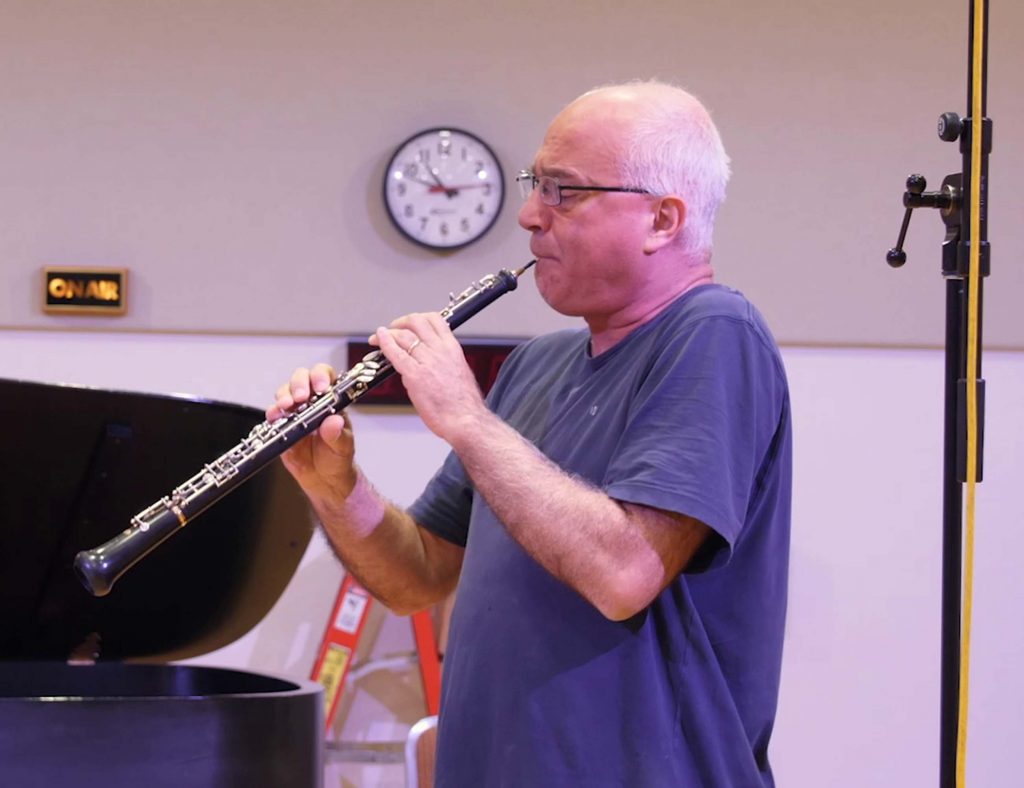 ---
Buoyed by the critical success of their 2019 album, Twentieth Century Oboe Sonatas, oboist Alex Klein and pianist Phillip Bush will soon present When There Are No Words: Revolutionary Works for Oboe and Piano, a recording featuring works composed in times of political turmoil before or just after World War II or contemplating the threat of nuclear war.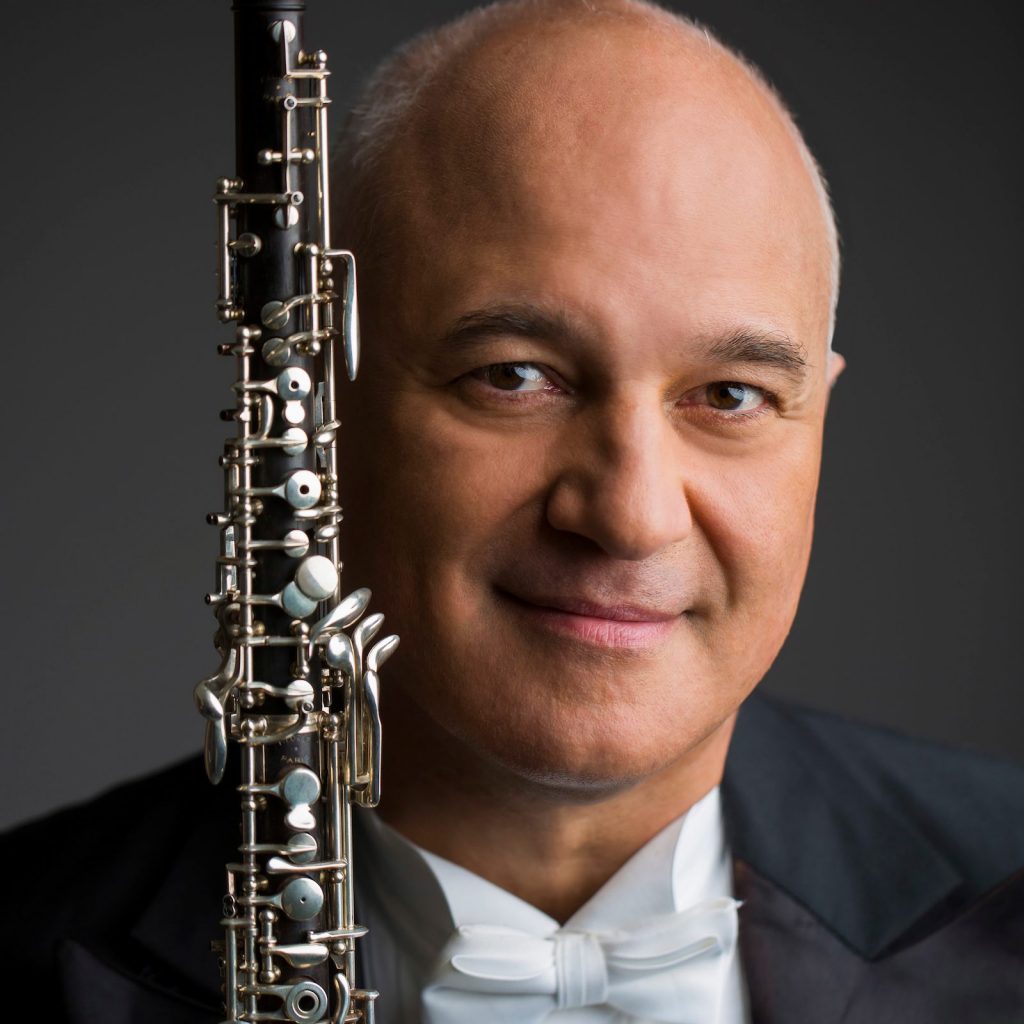 Grammy-winning oboist Alex Klein has appeared on nine previous albums for Cedille Records. In 2004, Klein was forced to leave his principal oboe position with the Chicago Symphony Orchestra after being diagnosed with focal dystonia, a neurological condition disproportionately affecting musicians that involves involuntary spasms in small muscles in the body. After retraining himself on the oboe, Klein recently joined the Calgary Orchestra as principal.
With a goal of documenting his artistry and furthering his legacy, Klein proposed several projects to Cedille Records.
In 2019, he released Twentieth Century Oboe Sonatas, his first new, full-length program as featured soloist since his 2004 Cedille release, Twentieth Century Oboe Concertos. Classics-Today.com called the 2019 album "a model of sensitive artistry, enterprising repertoire selection, and superlative engineering. It just doesn't get any better." When There Are No Words will feature works by Benjamin Britten, Paul Hindemith, William Bolcom, Pavel Haas, José Siqueira, and Klement Slavicky.
"RECORDINGS ARE FOREVER — THEY ARE A MEMENTO OF THAT PARTICULAR TIME IN PERFORMERS' CAREERS, IN THEIR LIVES, AND BEYOND THEIR LIVES."
Benjamin Britten, an anti-war activist, depicts the flawed thinking and unfortunate consequences associated with war in his Temporal Variations. Paul Hindemith's Sonata was written in 1938, the year he left Germany for Switzerland. Its two movements show opposing sides of Germany: chaotic militarism in the first movement and the desire for peace and order in the second.
William Bolcom's Aubade – for the Continuation of Life, for oboe (or soprano saxophone) and piano, was inspired by reading Jonathan Schell's The Fate of the Earth. The book, published during the Cold War in a period of rapidly escalating nuclear proliferation, describes the consequences of nuclear war.
Pavel Haas's Suite (1939) is also featured on this album. A student of Leoš Janáček and a Jewish Czech composer, Haas was arrested in 1941 and sent to Theresienstadt. He was murdered in Auschwitz in 1944.
José Siqueira is one of the most influential and productive Brazilian composers and conductors of the 20th century. He created many of Brazil's musical institutions, including the Brazilian Symphonic Orchestra and Rio de Janeiro Symphony Orchestra in the 1940s, and the national musicians' union, assuming its Presidency in 1960. The overthrow of the government in 1964 ultimately led him to emigrate to the Soviet Union.
During World War II, Klement Slavicky leaned mainly towards Czech patriotic themes and his compositions expressed protest against oppression. After refusing membership in the Communist Party, he was expelled from the Union of Czechoslovak Composers and deprived of any public musical life for decades. His Suite for Oboe and Piano receives a masterful interpretation from Klein, who has had the piece in his repertory since the 1980s.
Cedille is proud to elevate once more the artistry of one of the great oboists of our time. This highly anticipated album, delayed for a year by the COVID-19 pandemic, is scheduled for release in March 2022.
Alex Klein recently joined Will Liverman and host Jim Ginsburg on Cedille's latest webinar. Hear what they had to say.
---
Recommended