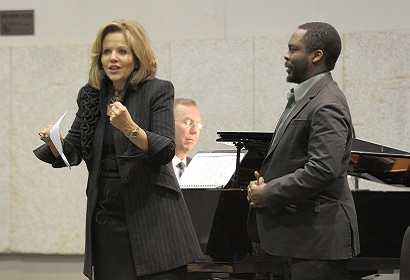 ---
Discover
Will Liverman Prepares his Next Album: A Celebration of Women Artists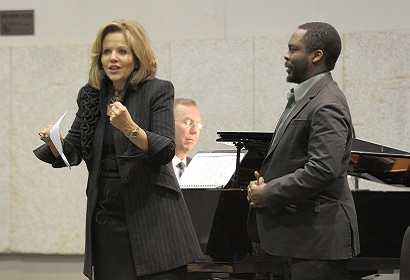 ---
Following the success of his Cedille Records debut as a featured artist, Dreams of a New Day — Songs by Black Composers, fast-rising Chicago-based baritone Will Liverman follows up his Grammy-nominated, all-Black composers Cedille debut album with a program honoring women in classical music, past and present. The exciting program features music by Florence Price and Amy Beach along with world premieres of vocal works by Libby Larsen, Sarah Kirkland Snider, and Jasmine Barnes.
Upon completing Dreams of a New Day, Liverman reflected on the impact his mother, Terry Liverman, has had on his life and musical development. The desire to honor and collaborate with her and other female artists who have inspired him was the impetus behind this important project.
In planning the album, Liverman, insightful about the differences between recording and live performance, carefully considered who he'd invite to collaborate:
Recording an album gives you a lot of artistic freedom… you're able to really dig deep with your collaborators and say what you want to say. It's special to explore that together — to really create something meaningful, and that's just so honest.
Liverman will be joined by an all-star group of collaborators including sopranos Renée Fleming (shown above with Will during a Ryan Opera Center master class) and Nicole Cabell and mezzo J'Nai Bridges, among others. Renée Fleming, a significant mentor of Liverman's during his time at The Patrick G. and Shirley W. Ryan Opera Center at Lyric Opera of Chicago, is one of the most beloved and celebrated singers of our time. Renowned for her sumptuous voice, consummate artistry, and compelling stage presence, she is also a prolific recording artist. On the impact of recordings for vocalists, she remarked:
I view recordings as one way in which all of us can create a legacy. We want to be remembered… Especially with singers because each of us sounds completely different, to have that captured and available to future generations is a wonderful thing.
This album is partially funded by the Ruth Bader Ginsburg Fund for Vocal Recordings. Launched in 2022, the Fund honors the late Justice's love of vocal music — the music and its performers, and her support of Cedille Records. The Fund commits Cedille to releasing at least one vocal album a year.
To learn more about the Fund and how you can honor Justice Ginsburg's passion for vocal music and Cedille's investment in recording vocal music, click here or contact Julie Polanski (312.989.2518 or
julie@cedillerecords.org).
---
Recommended