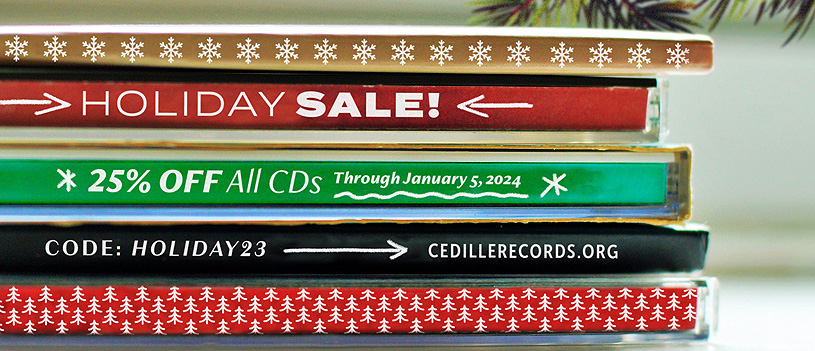 ---
Discover
The Cedille 2023 Holiday Sale is on!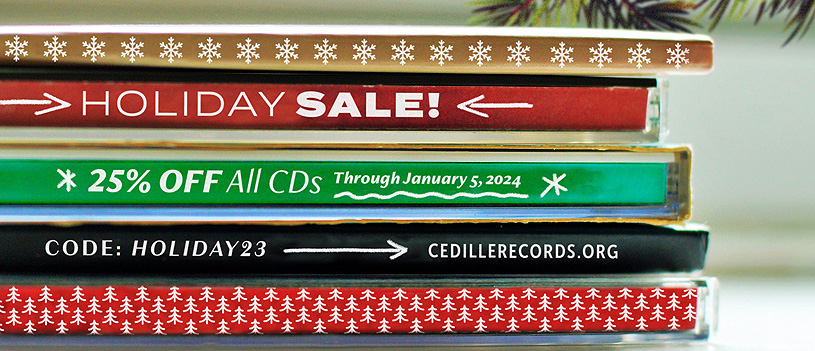 ---
Every year Cedille provides a selection of current and festive recordings for you to enjoy during the holiday season. Each of these recordings are unique, artist-driven projects that feature music about which these musicians are most passionate, and that help these great performers and composers gain recognition outside of Chicago. As you browse through our holiday recommendations, please remember that your purchase supports Cedille's work of recording, promoting, and sharing with a worldwide audience the best of Chicago's classical music. Enjoy our Holiday Sale playlist while you shop!
Visit our Holiday Gift Recommendations page, curated by Jim Ginsburg, below!
---
Recommended