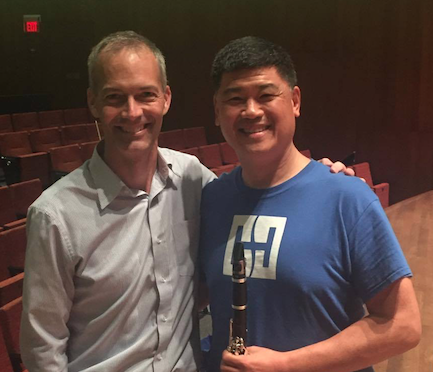 ---
Discover
Sneak Peek: Liquid Melancholy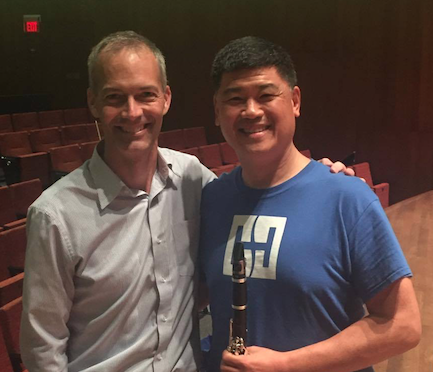 ---
Last week, I had the pleasure of getting to observe and interview clarinetist John Bruce Yeh and composer Jim Stephenson at a recording session at the University of Chicago's Logan Center for the Arts. The project they were working on was an interesting one; John is recording all of Jim's major works that feature the clarinet, including his Liquid Melancholy concerto (recorded with the Lake Forest Symphony), several solo pieces for clarinet and piano, and two chamber works with some of John's colleagues from Chicago Pro Musica.
The session began with two movements from Jim's Clarinet Sonata. The first movement John and pianist Patrick Godon recorded was short but technically virtuosic (a good way to get your energy up in the morning!) and was played on the E-flat clarinet (a smaller, higher-pitched instrument than the standard B-flat clarinet). The E-flat clarinet is rare in solo and chamber music, but John is no stranger to the instrument: he plays it regularly in the CSO and recorded composer Easley Blackwood's Sonatina in F for the instrument for Cedille Records in 1995.
After recording the finale of Jim's sonata (which truly ends with a bang!), I got to sit down with John and Jim in the auditorium and talk about the project. They had so much enthusiasm for the album and gave great insight into the roots of the project and what the recording process is like (scroll down to watch the entire interview).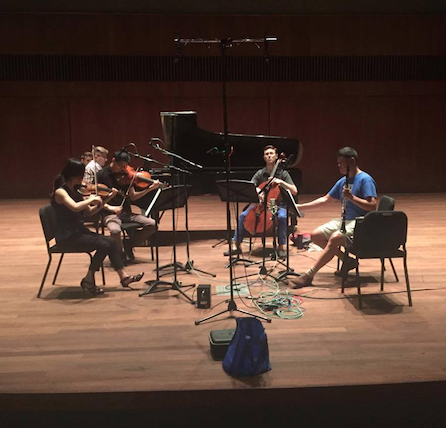 The afternoon saw more musicians on stage. Chicago Pro Musica members So Young Bae (violin), Danny Lai (viola), and Daniel Katz (cello), joined John and Patrick to record Jim's Last Chants, a work for clarinet, string trio, and piano. This is a truly magical piece, with string glissandi and long, almost desolate melodies evoking mystic chanting, performed flawlessly by everyone in the ensemble. This is the work I was the most excited to discover during my trip to the Logan Center.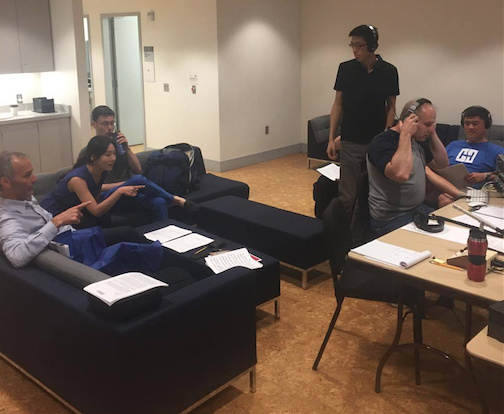 The green room adjacent to the auditorium served as a recording studio, where producer Jim Ginsburg, recording engineer Bill Maylone, and the musicians listened with discerning ears to their first take of each piece. The day's session wrapped up after Last Chants, boist Alex Klein and violinist Cornelius Chiu joined John and the strings the following day to record the final piece on the album, Colors. It was a blast getting to be a fly on the wall for this project, and I can't wait to hear the final product! Liquid Melancholy: The Music of Jim Stephenson< comes out April 13, 2018 on Cedille Records.
Full Interview with John Yeh & Jim Stephenson
---
Recommended