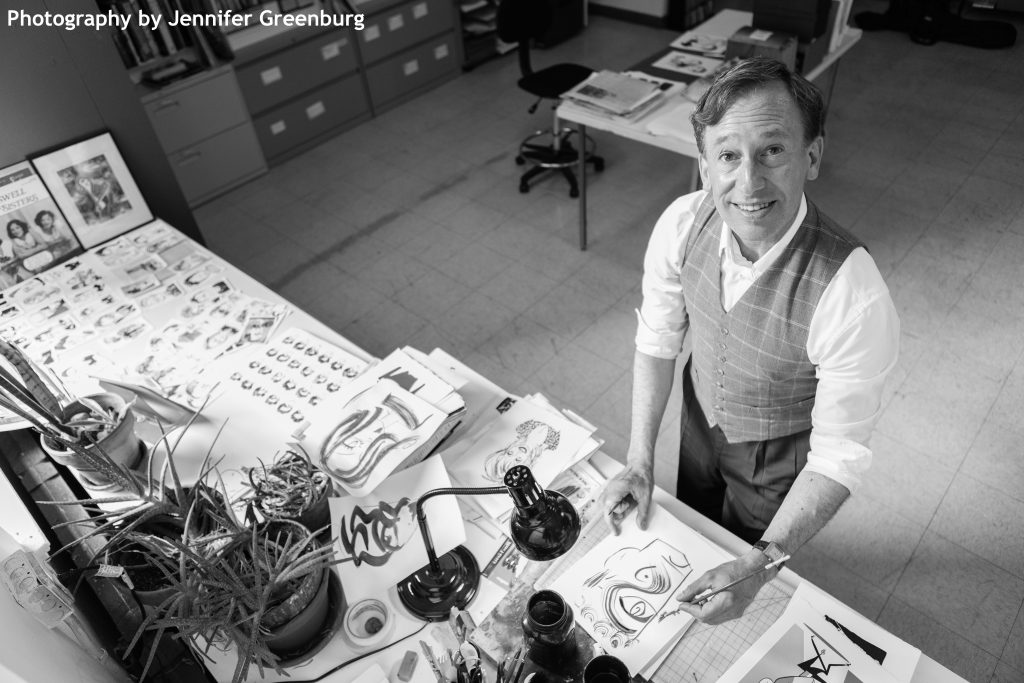 ---
Discover
Q & A with Illustrator Tom Bachtell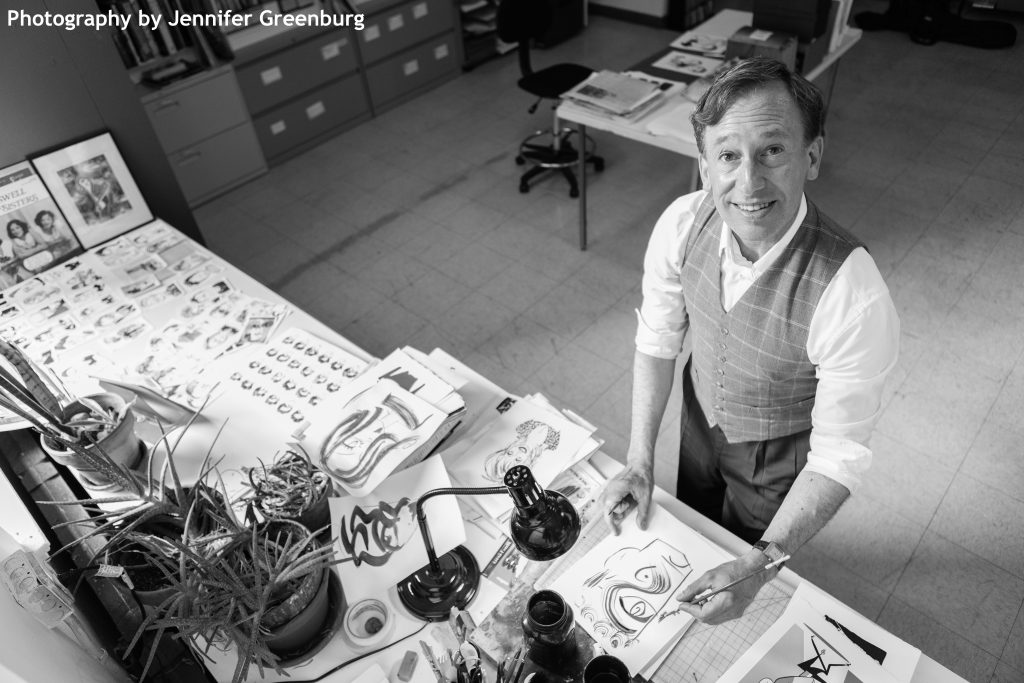 ---
Tom Bachtell's distinctive drawings and caricatures appear each week in "The Talk of the Town" and other sections of The New Yorker where he has been a regular contributor for some 20 years. Tom's work is seen in many other national and international publications, from Entertainment Weekly to Newsweek, Forbes to Bon Appetit, Town and Country to Mother Jones, as well as The New York Times, The Wall Street Journal, and more. Trained as a pianist at the Cleveland Institute of Music, Tom is self-taught as an artist. Working primarily in brush and ink, Tom's drawing style pays homage to many of the classic American illustrators and cartoonists of the 1920s and 1930s. He frequently portrays musicians, doing regular work with the Irving S. Gilmore International Keyboard Festival and Awards (Kalamazoo, Michigan), the Risør International Chamber Music Festival in Norway, and Cal Performances at the University of California, Berkeley.
Cedille has been fortunate enough to work with Tom on the artwork for two albums: Gaudete Brass Quintet's 2017 release sevenfive — The John Corigliano Effect and our upcoming release Notorious RBG in Song featuring soprano and composer Patrice Michaels and pianist Kuang-Hao Huang. We enjoy collaborating with artists of all mediums, so we asked Tom a few questions about his interesting and popular work.
When did you first begin drawing professionally?
Drawing was always a natural part of my life, but I never studied it. It was just something fun that I did. My mother was an artist, and exposed her family to all the arts. I was forever drawing posters and program covers in elementary and high school, and making amusing drawings for friends. After college, I realized I had an original sensibility, and that it would be a crime not to at least try to do something with it. I moved to Chicago in the 80s, and started sending my drawings to art directors around the city. I was hired fairly quickly by the Chicago Tribune to illustrate articles, and that was my professional beginning.
How does being a self-taught artist influence your style?
I think it reflects the idiosyncratic nature of my work. I was never wedded to any particular technique. Most artists are self-taught to the extent that we have to figure out how to ally our natural abilities and ideas with some kind of technical expression. At heart, I'm an observer and humorist and experimenter. I like to savor the essence of people and moments. I tackle issues as they come up — materials, composition, perspective, style, speed, etc. I force myself to try new tools — brush by brush — and new ways of working.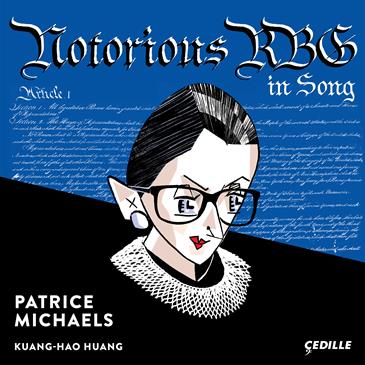 Describe your design process. How do you get started?
At its best, my process is all about getting to know someone or something. Bear in mind that I don't always have much time to complete a drawing. If I'm drawing a portrait, the first thing I do is throw myself into learning about the person — I read about them, I think about them and try to imagine them, I study photographs, videos, I try to listen to them talk or play an instrument, whatever they do. The kind of thing that's natural to do when learning about a new friend. I want to understand someone's animating spirit. I want to see what kind of expressions they're capable of, what kind of person they are. THEN I start to study specific features and physiognomy. That way, a face becomes less rigid and more malleable in my mind. More like the adornment to a personality. The second part of the process is sketching with a marker — I sketch like mad, draw dozens and dozens of rough sketches. I fold drawings and mix them together — and try to get the person to emerge. I try to relax and make a game out of it. When I've come up with a few good sketches, I use those as loose templates for ink drawings. That's the third part, when I haul out my ink and brushes and try to devise brush strokes that are lively and also suggest the person.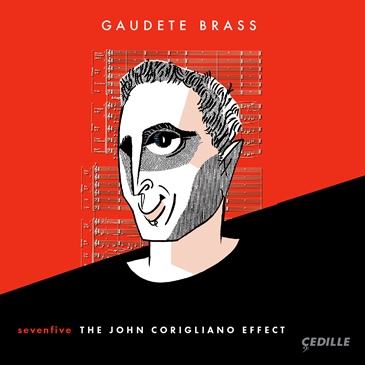 Your style is quite distinctive. Where does your aesthetic inspiration come from?
As a kid, I was enamored of the work of Al Hirschfeld, Miguel Covarrubias, and a group of New Yorker magazine artists — James Thurber, Peter Arno, Charles Addams, Syd Hoff, and Ludwig Bemelmans. I was smitten by their ability to inject atmosphere and mood into their work, as well as a sense of liveliness and movement.
You frequently portray musicians. Is this related to your background as a pianist?
Absolutely. I love portraying musicians and artists. They're interesting! Hirschfeld drew Heifetz and Arthur Rubinstein and Benny Goodman and Leonard Bernstein — and I wanted to do the same thing. I was always pushing to move beyond Hollywood actors and pop stars.
Is designing an album cover any different than designing your other drawings?
A little bit. You can't waste any space, and it has to pop and work around words and type. And it also has to reflect the contents of the album.
What is your most recent project and what sparked your interest in it?
I just finished designing a custom Mahjong set with my friend, Robert Trachtenberg. We call it the Bach-Trach set. We did it for Crisloid, a traditional board game manufacturer from Providence, RI. It fell into my lap; Robert just asked. I finally thought, "Why not?" and before I knew it, I was up to my neck in Mahjong tiles.
---
Recommended