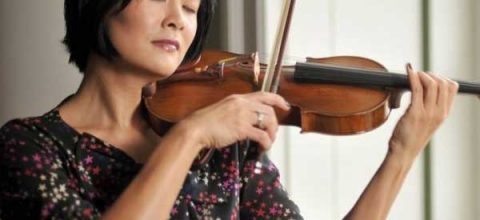 ---
Discover
PRESS RELEASE: Violinist Jennifer Koh Announced as Instrumentalist of the Year by Musical America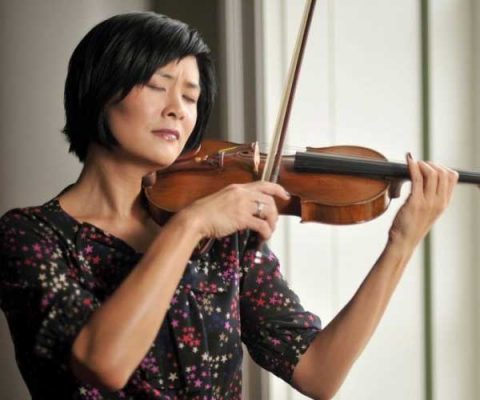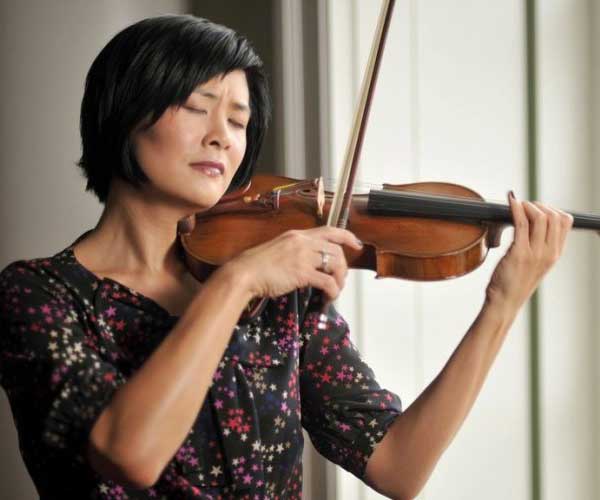 ---

October 15, 2015 –Violinist Jennifer Koh was announced as the recipient of Musical America's Instrumentalist of the Year award. Musical America will hold a ceremony for all award winners at Carnegie Hall's Weill Terrace Room on Tuesday, December 8 from 5:00-7:00 pm. Other winners include conductor Yannick Nezet-Seguin (Musician of the Year), Tod Machover (Composer of the Year), Mark Padmore (Vocalist of the Year), and Boston Modern Orchestra Project (Ensemble of the Year).
An adventurous artist, Ms. Koh is forward-thinking in her approach to classical music, presenting a broad and eclectic range of repertoire in a relatable and modern way. She has an interest and investment in fostering multidisciplinary collaborations with artists of all types and styles, and has commissioned and premiered works by maverick American composers from Adams to Zorn. Her quest for the new and unusual, sense of endless curiosity, and ability to lead and inspire a host of collaborators, truly set her apart.
Ms. Koh has curated several projects that involve commissions by today's foremost composers. Her latest project, Bridge to Beethoven, explores the impact and significance Beethoven has had on a diverse group of composers and musicians. By pairing Beethoven's ten sonatas for violin and piano with new works over four programs, performed with pianist Shai Wosner, this project seeks to ignite creative conversations around Beethoven's music not only as a cornerstone of classical music but as a universal, culture-crossing source of inspiration. Bridge to Beethoven features new commissions from composers Vijay Iyer, Andrew Norman and Anthony Cheung that will be paired with Beethoven's sonatas. Ms. Koh and Mr. Wosner perform all four Bridge to Beethoven recitals this season at the 92nd Street Y in New York on October 26, December 7, March 21 and April 7, and at Herbst Theatre in San Francisco presented by SF Performances on November 4, 7, March 30 and April 2. They also perform individual recitals from the series in Cambridge, MA presented by the Celebrity Series of Boston, at Duke University, in Rockville, MD, and in Laguna, Beverly Hills and Santa Barbara, CA.
Her previous projects are Bach and Beyond, a three recital series that traced the history of the solo violin repertoire from Bach's Six Sonatas and Partitas to modern-day composers and new commissions; and Two x Four, a project performed with her former teacher violinist Jaime Laredo, that explored the idea of mentorship and celebrated the collaboration between teacher and student, showing how performance traditions and composition practices are passed from generation to generation. The success of these initiatives is a testament to Ms. Koh's creativity, her sense of entrepreneurship and her collaborative spirit.
Ms. Koh's orchestral performances this season include Dvořák's Violin Concerto with the Pittsburgh Symphony led by Manfred Honeck, Bernstein's Serenade with the Phoenix Symphony led by Tito Munõz; Bartok's Violin Concerto No. 2 with the Milwaukee Symphony led by Edo de Waart; Szymanowski's Violin Concerto No. 1 with the Minnesota Orchestra led by Juraj Valčuha and performances of Anna Clyne's violin concerto The Seamstress, a work written for Ms. Koh, with the Princeton Symphony led by Rossen Milanov and the Cincinnati Symphony led by Louis Langree.
For more information, or to request an interview with Ms. Koh, please contact Lisa Jaehnig at Shuman Associates: (212) 315-1300 or ljaehnig@shumanassociates.net.
---
Recommended