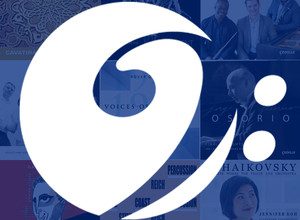 ---
Discover
Press Release: The Grammys and Musical America's 'Innovator' Award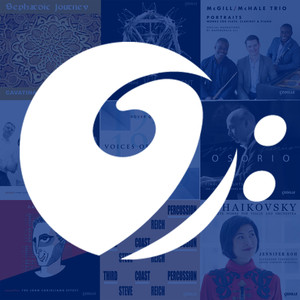 ---
CHICAGO, Dec. 6, 2017 — The Recording Academy announced today that Cedille Records albums by Third Coast Percussion and the Lincoln Trio have been nominated for 2017 Grammy awards.
Third Coast Percussion's Third Coast Percussion | Steve Reich and the Lincoln Trio's Trios From Our Homelands are among the five nominees in the category of Best Chamber Music/Small Ensemble Performance. This is the first time that Cedille has fielded more than one nominee in a single Grammy category — a rarity for an independent classical label.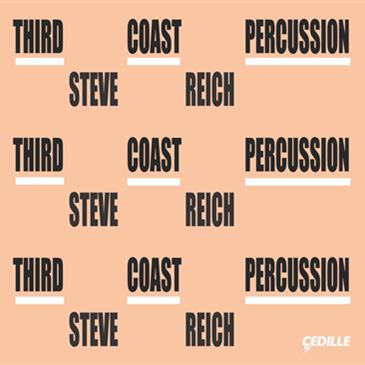 Third Coast Percussion | Steve Reich offers four of the composer's most celebrated works for percussion, spanning four decades of his career: Mallet Quartet, Sextet, Nagoya Marimbas, and Music for Pieces of Wood (Cedille Records CDR 90000 161).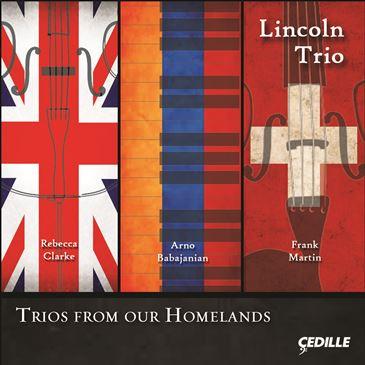 For Trios From Our Homelands, Lincoln Trio violinist Desirée Ruhstrat, cellist David Cunliffe, and pianist Marta Aznavoorian chose works written by composers born in countries where their families have roots: the Trio for violin, violoncello, and piano by England's Rebecca Clarke; Piano Trio in F-Sharp Minor by Armenia's Arno Babajanian; and Trio sur des mélodies populaires irlandaises by Switzerland's Frank Martin (Cedille Records CDR 90000 165).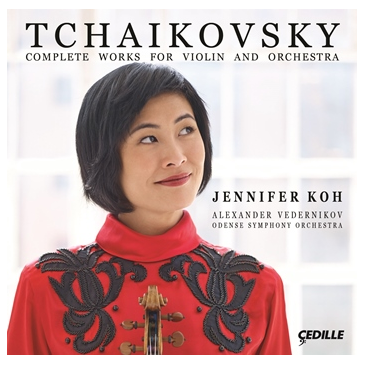 Another Cedille album figuring in the 2017 Grammys is violinist Jennifer Koh's Tchaikovsky: Complete Works for Violin and Orchestra, with Alexander Vedernikov conducting the Odense Symphony Orchestra. It was produced by Judith Sherman, nominated for Producer of the Year, Classical, for her work on that album and seven releases on other labels.
The complete list of nominees is online at http://www.grammy.com/nominees. Grammy awards will be announced Sunday, Feb. 12, 2017, in Los Angeles
Top Professional
James Ginsburg, founder and president of Cedille Records and parent nonprofit organization Cedille Chicago, NFP, has been named one of Musical America's Top 30 Professionals for 2016, a roster recognizing organizational innovation. He's the only Chicagoan on the list and one of only two Midwesterners, the other being jazz educator and bassist Thomas Knific of Western Michigan University.
"With input from our readers and colleagues, we chose individuals who have generated new ideas, launched or notably advanced a business, programmed a new series, or all of the above," writes Susan Elliott, editor, MusicalAmerica.com News and Special Reports.
Musical America's special report "The Innovators: Musical America Professionals of the Year for 2016" was released December 6 and can be downloaded at http://tinyurl.com/z5s9eja (or seen below).
The 56th annual Musical America Awards, to be presented at a ceremony in Carnegie Hall on December 8, also have Cedille connections. New-music sextet Eighth Blackbird was named Musical America's 2017 Ensemble of the Year and has eight Cedille albums to its credit (four of which are Grammy winners). The track Mine, Mime, Meme from their 2016 album Hand Eye was composed by Andrew Norman, Musical America's 2017 Composer of the Year.
Cedille Records
Marking its 27th anniversary during the 2016–2017 season, Grammy award-winning Cedille Records (pronounced say-DEE) has been dedicated to showcasing the most noteworthy classical artists in and from the Chicago area since its debut in November 1989. The audiophile-oriented label releases every new album in multiple formats: physical CD; 96 kHz, 24-bit, studio-quality FLAC download; and 320 Kbps MP3 download.
An independent nonprofit enterprise, Cedille Records is the label of Cedille Chicago, NFP. Sales of physical CDs and digital downloads and streams cover only a small percentage of the label's costs. Tax-deductible donations from individual music-lovers and grants from charitable organizations account for most of its revenue.
---
Recommended