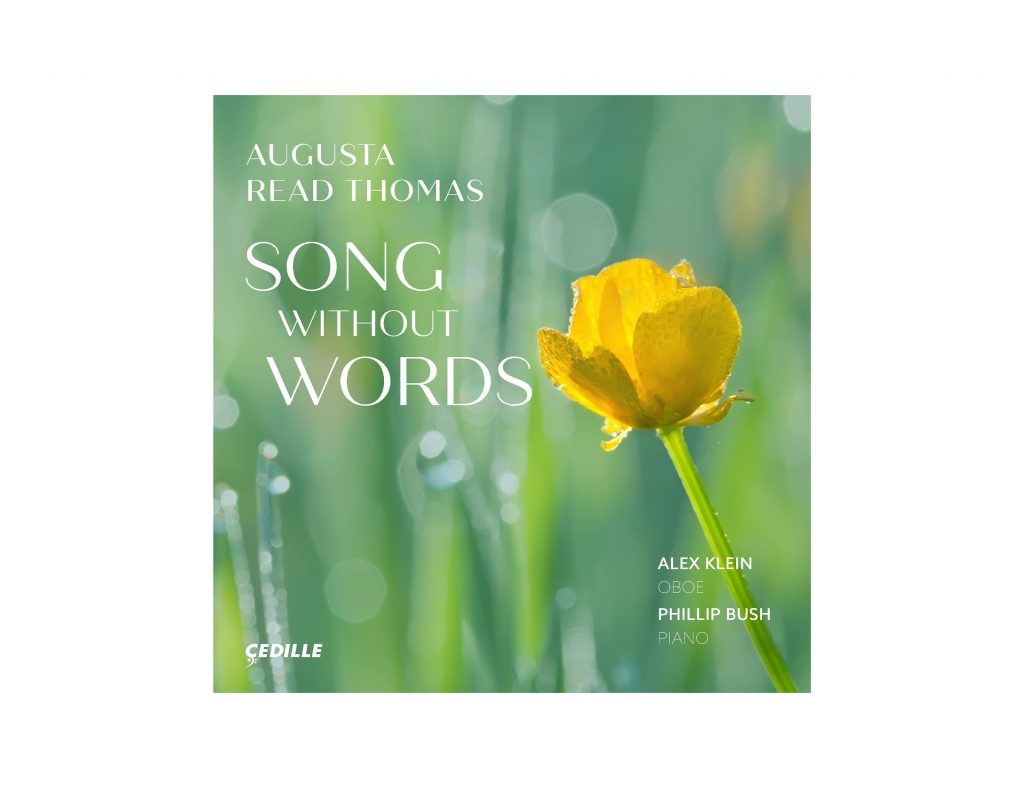 ---
Discover
New Single Release: Song Without Words
A composition by Chicago composer Augusta Read Thomas, performed by Alex Klein & Phillip Bush.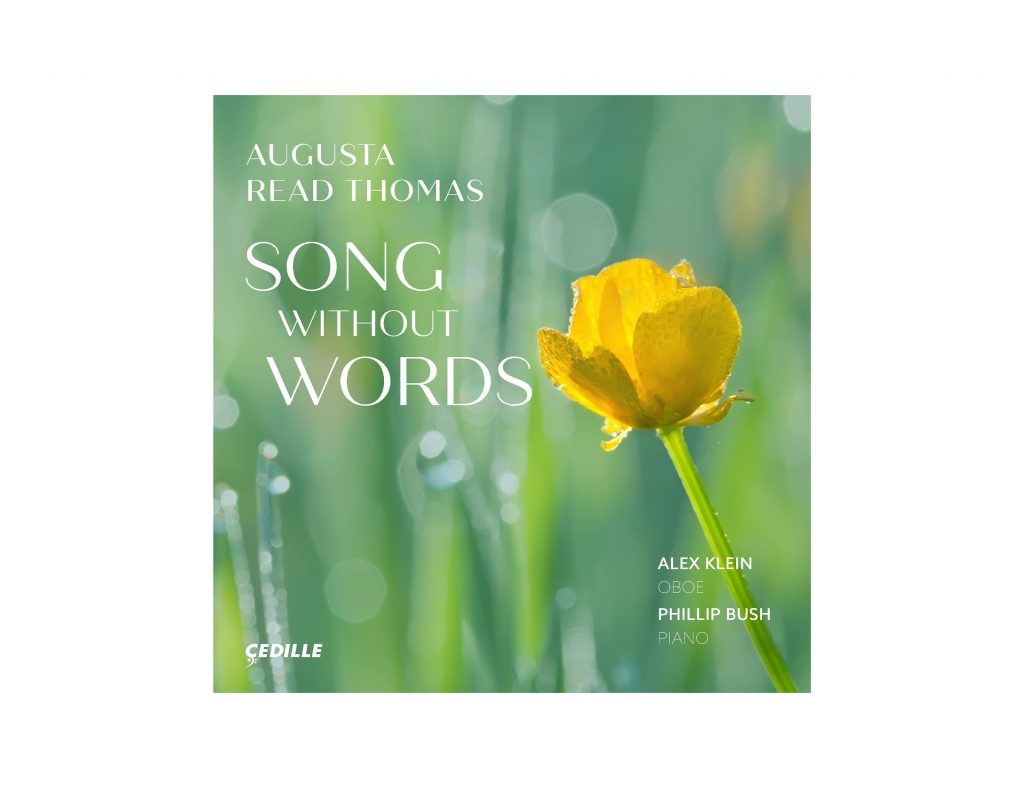 ---

The commercial recording premiere of Chicago composer August Read Thomas's Song Without Words, performed by oboist Alex Klein and pianist Phillip Bush, will be released as a digital single track available for streaming and download March 11, 2022, on Cedille Records.
Song Without Words, written in 2018 by Chicago composer Augusta Read Thomas, is shared between equal partners, oboe and piano, who work together to create a beautiful performance of a lyrical, elegant, and poignant composition that is immediate while, at the same time, holds deep, rich sonic meanings. The duo braid together to create an artwork that captures and expresses the aura of the E.E. Cummings poem, 'I Have Found What You Are Like' — without a single word of text ever being sung (or spoken).
Grammy-winning oboist Alex Klein, says he first performed the work on a July 6, 2021, Rush Hour Concerts recital in Chicago. "The music of Augusta Read Thomas has always inspired me by its space," Klein says. "There is a fluidity and grandeur within it, an entire universe of sound in a small package. I have noticed this in her chamber works as well as her orchestral writing. The result is an ethereal, calm landscape that is a welcome challenge to the instrumentalists, the musicians and the thinkers on stage."
Augusta Read Thomas's Song Without Words releases March 11!
---
Recommended