---
Discover
Friends Gather Online For Soirée Cedille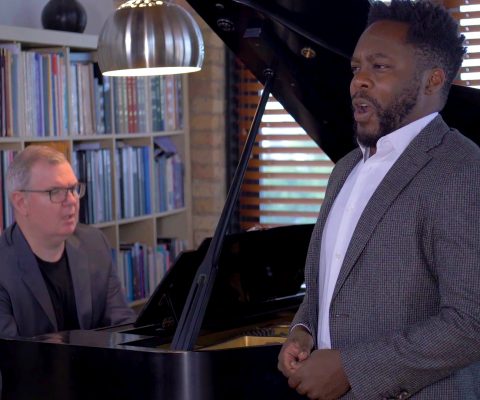 ---
On September 13, the date we had reserved at Venue SIX10 in Chicago for our usual reception, concert, and dinner benefit, Cedille artists and supporters gathered in living rooms, courtyards, on patios, etc. for an online concert and benefit. With the help of a production company (to facilitate showcasing presenters in five locations) our livestreamed event allowed us to share Cedille's mission with people everywhere.
Hosted by Cedille President Jim Ginsburg, the evening featured conversations with and performances by four Cedille artists — clarinetist Anthony McGill, Third Coast Percussion, baritone Will Liverman, and violinist Rachel Barton Pine — who performed works from previous and upcoming Cedille releases. Between performances, we presented short videos featuring noted industry professionals including composers Jennifer Higdon, Stacy Garrop, and Michael Abels; producer Judith Sherman; and Sean Hickey, Senior Vice President at Naxos of America, Cedille's main distributor.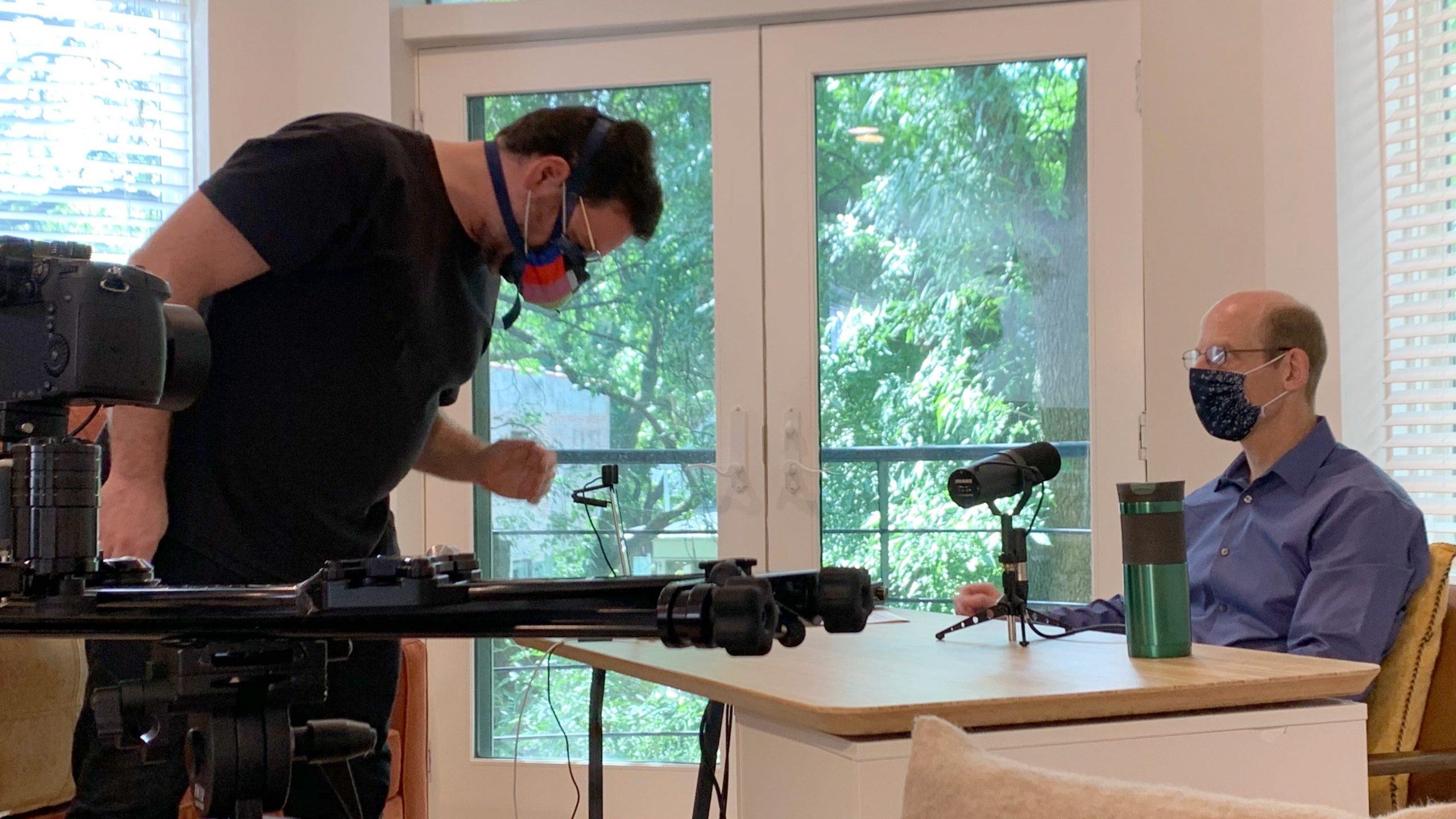 The recommended ticket price was $100, for which guests received a gift package that included a CD celebrating the evening's featured artists, a Cedille face covering to keep everyone safe, and three recipe cards from Martin D. Ginsburg's personal collection. (Marty Ginsburg was Cedille's first Board chair, and Jim's father.) Justice Ruth Bader Ginsburg presented the Martin D. Ginsburg Award at each Soirée from 2014 to 2019. This year, the recipe cards were included to share one of Marty's great loves, cooking, with fellow music lovers and supporters of Cedille Records. For local guests, Soirée Cedille's caterer, Entertaining Company, offered the option of ordering hors d'oeuvres so they could enjoy elegant bites delivered to their homes.
Soirèe Cedille was happy to welcome back nearly all of our previous years' sponsors and host committee members. Even though they weren't able to host guests at tables, these super-supporters encouraged friends and family to tune in to the event.
"IT'S SUCH A PRIVILEGE TO HELP THESE MUSICIANS REALIZE THEIR ARTISTIC VISIONS AND FURTHER THEIR CAREERS. THANK YOU FOR SUPPORTING THEIR WORK!"
—JIM GINSBURG
Nearly six times as many out-of-state supporters joined us for the event this year (compared to 2019), and a third of them were first-time donors. Most Cedille donors are in or from (or have a connection to) Chicago and are motivated by our Chicago-based mission. But the quality of Cedille's recordings and the virtuosity of our musicians is universally celebrated. Cedille albums are available through retail outlets and streaming platforms worldwide.
Although this year's online event was smaller than our evening-length affairs featuring both a concert and a dinner, we are thrilled that our net income remained the same. And we are especially excited that we had the opportunity to engage with loyal supporters, and make some new friends, in a new way. Although necessitated by the COVID-19 pandemic, hosting a virtual event was an exciting and inclusive way to share Cedille's mission with people everywhere. We look forward to incorporating some of the lessons we learned into future programs and events.
A recording of Soirée Cedille 2020 is available HERE
---
Recommended