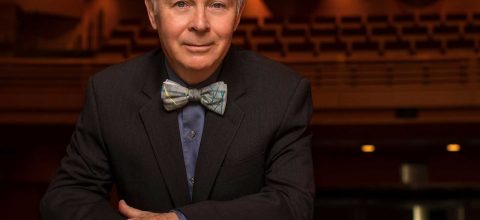 ---
Discover
Take 5: Jorge Federico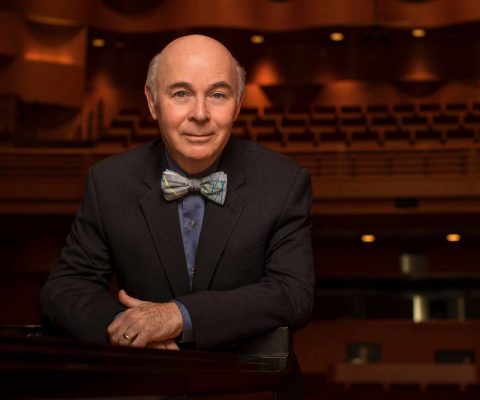 ---
This edition of Take 5 features an interview with pianist Jorge Federico Osorio. Internationally acclaimed for his superb musicianship, powerful technique, vibrant imagination, and deep passion, he is hailed as "one of the more elegant and accomplished pianists on the planet" (Los Angeles Times). He has performed with many of the world's leading orchestras, including the Symphony Orchestras of Chicago, Dallas, Detroit, Milwaukee, Pittsburgh, Seattle, and the Orquesta Sinfónica Nacional de México; the Israel, Warsaw, and Royal Philharmonics; the Moscow State Orchestra, Orchestre Nationale de France, Philharmonia Orchestra, and Amsterdam's Concertgebouw Orchestra. A prolific recording artist, Osorio has documented a wide variety of repertoire. Osorio's acclaimed solo recordings on Cedille Records include Salón Mexicano, comprising music of Mexican composers Manuel M. Ponce, Filipe Villanueva, Ricardo Castro, and José Rolón; an entire disc devoted to music of Ponce; a 2-CD set of Debussy and Liszt; and Piano Español, a collection of works by Albéniz, Falla, Granados, and Soler that received glowing reviews internationally and marked Osorio as one of the world's great interpreters of Spanish piano music. His next album "Final Thoughts – The Last Piano Works of Schubert & Brahms" will be released this week on May 12.
What is your most recent project and what sparked your interest in it?
I always have a few projects! I have more than interest for "Final Thoughts" because I just love this music. I believe that these masterpieces go very well together. As we well know, Brahms loved and admired Schubert very much. Also, to quote Wilhelm Kempff, "Schubert reveals his innermost secrets to us in p-pp," and this particular quality I think is also very present in the four last sets of pieces by Brahms, especially in the more intimate piano and pianissimo sections. 
If you weren't a musician, what would you be?
An actor.
Was there a formative moment for you as an artist?
There have been many. Certainly the time I spent studying with Bernard Flavigny first in Mexico and then in Paris.
What album/band are you listening to right now?
A live concert by Rudolf Serkin and Pablo Casals from the Prades Festival.
What makes the Chicago classical music scene unique?
There's so much going on in Chicago. The city has so much to offer, not just in the music scene but in all the art forms. The fabulous Chicago Symphony (a dream of mine as a teenager was to play with the CSO one day!), the Lyric Opera, Ravinia, the Grant Park Music Festival, and many of the chamber music groups; the fantastic radio station WFMT and certainly the unique characteristics of Cedille Records, all this makes Chicago really special to me. Love the public.

---
Recommended