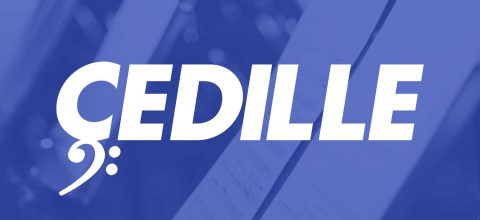 ---
Discover
Cedille Milestones
A brief history of seminal moments in Cedille's classical music history.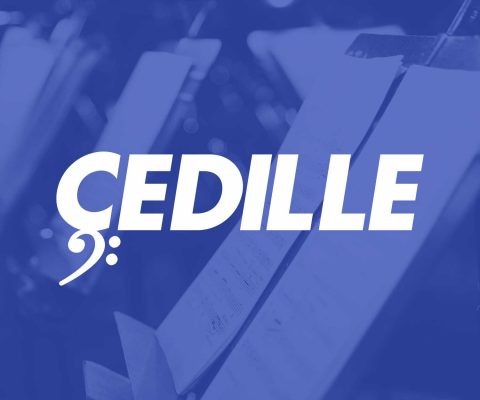 ---
More than 30 years of excellence.
Since its inception in 1989, Cedille Records has established itself as one of the most consistently intriguing recording companies in classical music history, and the only label devoted to presenting Chicago's most gifted classical musicians to a worldwide audience. Cedille has showcased local musicians and composers in an ever-burgeoning catalog of superbly mastered recordings featuring an unusual repertoire performed at the highest level.
Cedille burst into life with a program of Russian piano music from Dmitry Paperno. A Russian émigré, Paperno had settled into a professorship at De Paul University and became an eminent figure in Chicago's classical music scene. This first album, Dmitry Paperno Plays Russian Piano Music, initiated a series of excellent Paperno discs for Cedille, and paved the way for the next few decades of world-class recordings.


1993: Cedille Records releases its first symphonic recording: Easley Blackwood's Fifth Symphony with the Chicago Symphony Orchestra conducted by James DePreist. The symphony is commissioned as part of the orchestra's centennial celebration and has its world premiere in 1991. The success of the recording greatly solidifies Cedille's reputation, and the company becomes a not-for-profit label under what is now called Cedille Chicago.
1997: Opera appears on the label with the first digital recording of Gian Carlo Menotti's haunting The Medium,based on an acclaimed mounting of the piece by Chicago Opera Theater, featuring mezzo-soprano Joyce Castle and soprano Patrice Michaels. This was the first recording of Menotti's opera in over 25 years and is greatly admired by connoisseurs. It remains a Cedille bestseller with more than 8,000 copies sold.
2000: Cedille launches its critically acclaimed African Heritage Symphonic Series. The project documents the compositions of 20th century composers of African descent, performed by Paul Freeman and the Chicago Sinfonietta. The series runs to three volumes and is completed two years later.
2002: The year sees the recording debut of Grant Park Symphony Orchestra. The orchestra has been beloved by classical music lovers in Chicago for 70 years and can finally be heard on disc in a program of American works for organ and orchestra led by Carlos Kalmar and featuring keyboardist David Schrader. The disc also marks the recording debut of the splendid 1998 Casavant Frères organ in Chicago's Orchestra Hall.
2003: Cedille Records' exemplary sound mastering earns the company its first Grammy nomination for Rachel Barton Pine's dazzling Brahms & Joachim Violin Concertos with Chicago Symphony Orchestra. The disc remains Cedille's bestselling recording with over 10,000 copies sold. Pine's performance also helps win her the continued possession of a rare Guarneri del Gesù violin, originally lent to her for the occasion as a tribute to her artistry from the grateful donor.
2008: Cedille's first Grammy win comes with Eighth Blackbird's Strange Imaginary Animals, which takes the prize for Best Chamber Music Performance. Eighth Blackbird goes on to win Cedille three more Grammys.
2011: Leo Sowerby is possibly the most important composer associated with Chicago. In the 1930s, he was the most programmed American composer in the United States. His legacy is celebrated on multiple Cedille discs, most notably 2011's The Pulitzer Project, with the world premiere recording of his 1946 Pulitzer-winning The Canticle of the Sun, featuring the Grant Park Symphony and Chorus conducted by Carlos Kalmar.
2013: Violinist Pine scores another success for Cedille with Violin Lullabies, which immediately earns the No. 1 sales chart position on both Billboard and Amazon. The year also sees the completion of The Soviet Experience, an ambitious and critically acclaimed four-volume survey of the complete string quartets of Dmitri Shostakovich plus quartets by his Russian contemporaries.
2017: Cedille's most recent Grammy comes with Third Coast Percussion's collection of pieces by composer Steve Reich. Listen to the final cut Music for Pieces of Wood and try to hold still. It can't be done. The recording receives over 2 million online streams in its first year alone.
2020: This year brings yet another milestone in Chicago classical music history as Cedille celebrates its 30th anniversary season with the newly created Emerging Artist Competition. Nine semifinalists selected from the best among young Chicagoland soloists and ensembles will participate in the competition's final rounds in May. The winner will be showcased with a live concert on WFMT classical radio and a new Cedille recording. "That's a lot of perks!" Cedille founder James Ginsburg enthuses. A lot of perks, indeed, and a characteristically adventuresome coda to three glorious decades of classical music from Cedille Records.
---
Recommended