---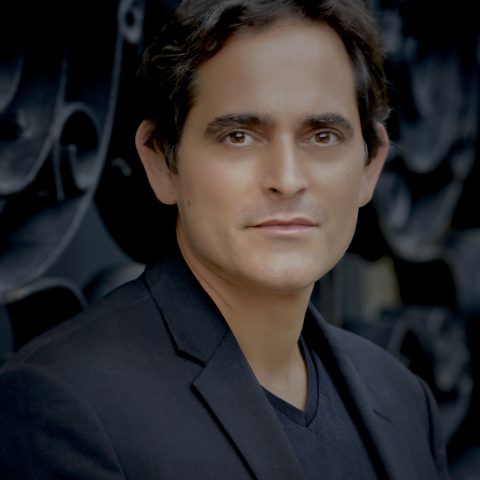 ---
Described as "deeply enigmatic" (Gramophone) and rich with "heart-rending melodies, lush orchestration, clever transitions and creative textures" (American Record Guide), Malek Jandali's music is widely regarded as "a major new addition to the 21st century's symphonic literature" (Fanfare). Recent commissions and premieres include a viola concerto for Roberto Diaz, a string quartet for the Nashville Symphony, and a world premiere by the Baltimore Symphony Orchestra under the baton of Marin Alsop, who described The Silent Ocean as "an evocative and emotional journey. . . . Jandali captures the struggle, trauma, and triumph of our displaced brothers and sisters through the voice of a child. It is a beautiful and important message."
Jandali has produced ten albums of lauded performances comprising more than 40 of his compositions. His music not only integrates Middle Eastern modes into Western classical forms and harmony, but also echoes UNESCO's call to preserve and protect the rich cultural heritage of his homeland Syria at a time when it is being eradicated. His repertoire ranges from chamber music to large-scale orchestral works including seven symphonies, eight concertos, and various programmatic pieces. Jandali's works have been performed by numerous orchestras including the Royal Philharmonic, Baltimore Symphony, Zagreb Philharmonic, Cairo Symphony, Russian Philharmonic, and ORF Vienna Radio Symphony Orchestra.
Since January 2021, Jandali has served as composer-in-residence at Queens University, where he once studied with Paul Nitsch, a student of Leon Fleisher. In October 2022, Jandali was honored for his cultural contributions and named as Qatar Museums' honorary composer-in-residence. Also an "acclaimed pianist" (BBC World News) noted for his passion, imagination, and authenticity, Jandali enjoys a remarkable performing career that has taken him around the globe.
Dedicated not only to preserving Syria's cultural heritage but also to humanitarian causes, Jandali has been regularly recognized by and invited to speak at key institutions such as Harvard University, the Skoll World Forum at Oxford, Duke University, Aspen Ideas Festival, Fordham University, the United Nations headquarters in New York City, the Doha Debates at Georgetown University in Qatar, TEDx Talks at Georgia Tech, and Sydney Ideas at the University of Sydney. Jandali is the recipient of the 2014 Global Music Humanitarian Award and in 2015 the Carnegie Corporation of New York honored him as a Great Immigrant. He is a strong advocate for peace and was selected as a Visiting Scholar for the 2017–2018 academic year in the Center for the Study of Genocide and Human Rights at Rutgers University.
Malek Jandali is passionate about making the arts accessible to all and is the founder and CEO of Pianos for Peace, a non-profit organization dedicated to building peace through music and education. He embraces young talent from all over the world through the annual Malek Jandali International Youth Piano Competition. Jandali makes his home in both Manhattan and Atlanta. His music is published exclusively by Soul b Music.
Photo by Dan Carmody