---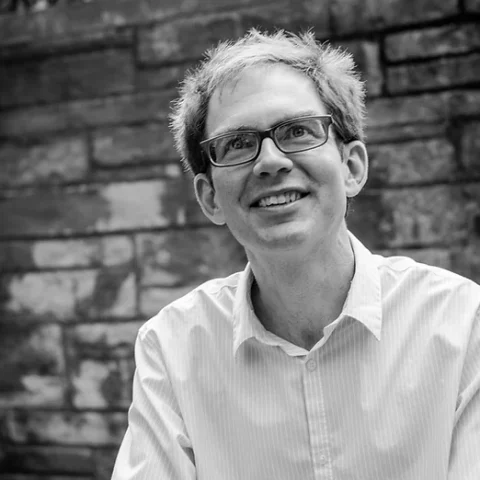 Artists
Fredrick Gifford
Composer
---
I care if you listen calls the music of Fredrick Gifford "a world of characters and colors that explode from the stage." Gifford's works explore different kinds of openness to create pieces that are never the same twice. His music has been performed in concerts and radio broadcasts in Europe, Asia and the Americas, by groups including the International Contemporary Ensemble, Kairos Quartett, Ensemble dal Niente, Quince Contemporary Vocal Ensemble and Spektral Quartet. Festival appearances include Resonant Bodies, Bludenzer Tage zeitgemäßer Musik, Festival Internacional de Música Contemporánea (Mexico), Darmstadt Ferienkurse, soundSCAPE (Italy), ANODE, Aspen Music Festival, and Ear Taxi.
Commissions, grants and support have come from: Arts Council of Illinois, Art Institute of Chicago, Associação Musical Pro-Organo, Chicago Academy for the Arts, the Harris & Wyatt Funds and the Department of Cultural Affairs and Special Events, Chicago. Current projects include the ongoing "mobile" series; Difficult Grace, for cellist Seth Parker Woods and Seattle Symphony's Octave 9. Gifford's music has been recorded on Numérica (2012), by Hasco Duo (2014), Mabel Kwan (2015) and Ben Melsky (2019). Gifford is active as a musical producer and has taught at schools including DePaul and Northwestern Universities (USA) and ESMAE (Portugal).
More information available here.
Photo by Karjaka Studios