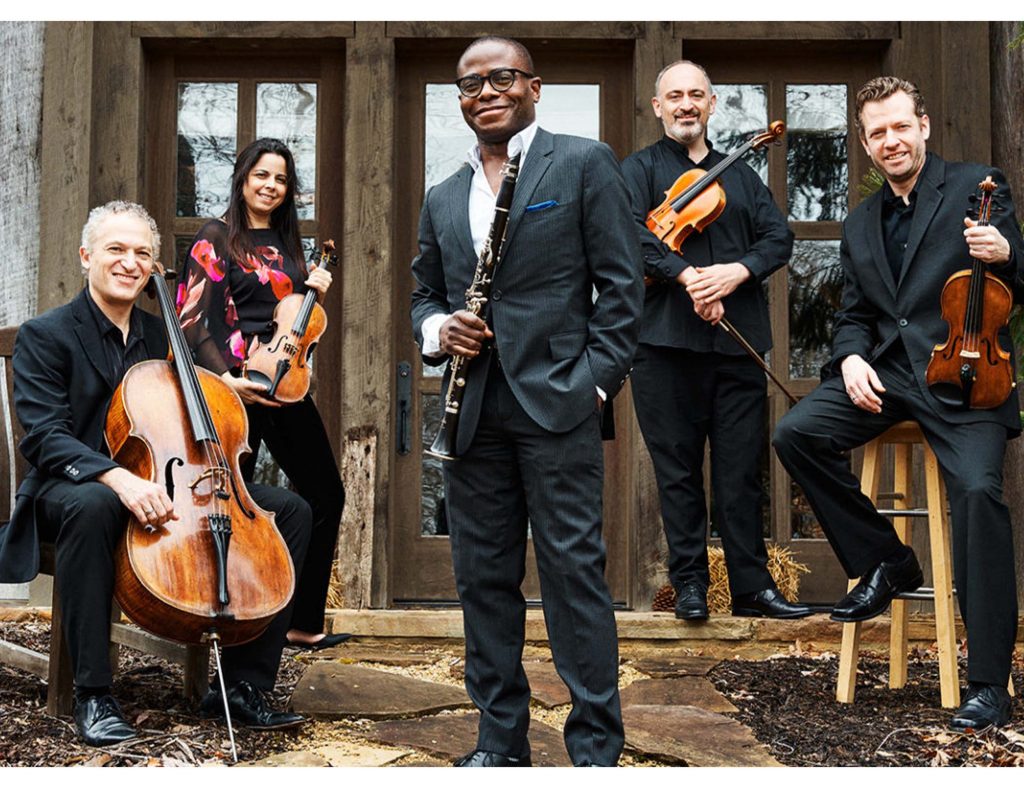 ---
Discover
Anthony McGill & Pacifica Quartet Record American Stories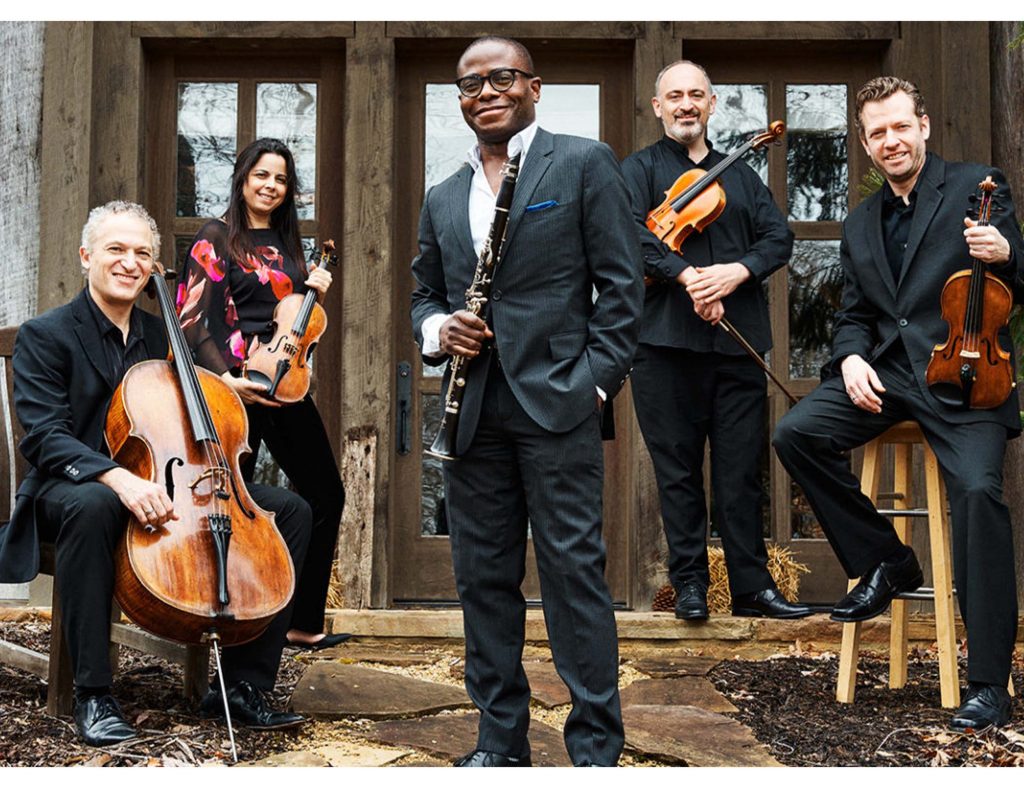 ---
In fall 2022, Cedille will release American Stories, an exciting new collaboration between Chicago native, New York Philharmonic principal clarinetist, and 2020 Avery Fisher Prize-winner, Anthony McGill and the Grammy Award-winning Pacifica Quartet. As with all Cedille albums, American Stories features works proposed by the artists themselves. As is so often the case, the repertoire is personally meaningful and fulfills a powerful artistic vision. Anthony McGill reflects:
"I'D LIKE TO CONTINUE TO EXPAND THE CAPACITY FOR ART AND MUSIC TO CHANGE THE WORLD FOR THE BETTER. WE LIVE IN A WORLD OF SEPARATION AND SEGREGATION. I DESIRE TO LIVE IN A WORLD WHERE THERE IS NO MORE SEPARATION, SEGREGATION, OR INJUSTICE, AND WHERE ART AND MUSIC UNITE US."
The works on the album explore the American experience from different perspectives, leading listeners to consider our present situation, reexamine our past, and imagine a better future. American Stories features works by American composers Ben Shirley; James Lee, III; Richard Danielpour; and Valerie Coleman.
Ben Shirley spent over two years living in a homeless shelter on Los Angeles' Skid Row. Grateful for a second chance at life, Shirley draws from personal experiences of desperation and redemption to ensure each original composition comes from a place of unpretentiousness and honesty. Shirley's High Sierra Sonata was commissioned by McGill and the Pacifica Quartet, who present its world-premiere recording.
James Lee, III's Quintet for Clarinet and String Quartet explores the concept of identity in African American and Native American communities, and the reality of having one's cultural identity determined by others without individual choice. Influenced by Native American music and works by American Black composers Nathaniel Dett and William Dawson, the work receives its world-premiere recording.
Richard Danielpour's Four Angels, commissioned by New York's Metropolitan Museum of Art, is a reflection on the Birmingham church bombing in 1963 that killed four young girls. The piece is a continuation of his writing music from his lens on what was happening in America during the Civil Rights movement. The Museum released online a video of McGill in performance with the Catalyst Quartet. This will mark the work's first appearance on a professional produced, widely distributed album.
Valerie Coleman's Shotgun Houses sends a timely message of solidarity, by examining Muhammed Ali's work as a global citizen. The quintet is much more than just a musical biography; it's a conceptual offering, inspiring listeners to imagine what a community and nation can become through social responsibility, deep respect, and fellowship. On the importance of recording these works, Anthony McGill said:
"With these stories, we connect the idea of community and a community of diverse creators all around the world. We are telling a story not only within each individual work, but also the story of the composers themselves. We as the performers are also communicating our stories as well as theirs to create this project. The power of music is its ability to tell stories and to connect people with one another."
Cedille is eager to release this timely album next fall.
---
Recommended