Store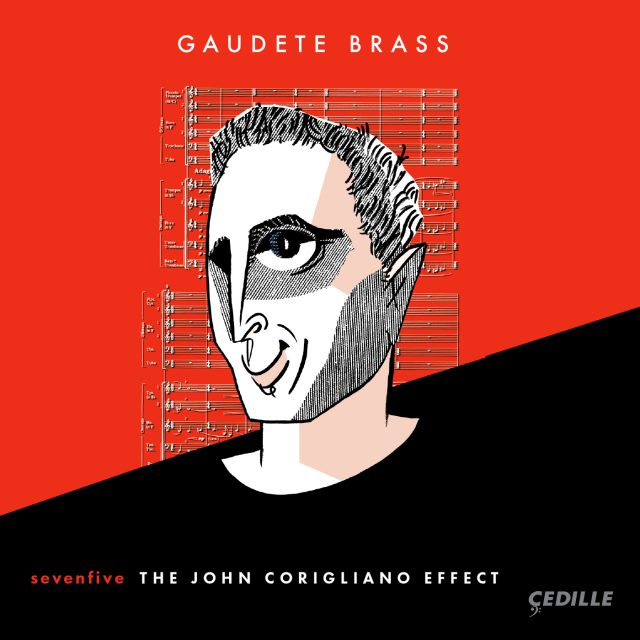 Store
sevenfive — The John Corigliano Effect
---
Gaudete Brass, a quintet devoted to presenting serious brass chamber music and commissioning new work, brings a fresh perspective to music of John Corigliano with an inventive album of brass works by the prolific American composer and his protégés.
"The excellent Gaudete Brass" (Gramophone) honors Corigliano, winner of Grammy Awards, an Academy Award, and a Pulitzer Prize, with world-premiere recordings of his groundbreaking Fanfares to Music for on- and off-stage brass choirs, his stately Antiphon for double brass quintet, and a new arrangement of the Rossini-esque Overture from his popular Gazebo Dances.
Gaudete commissioned the title track, Steven Bryant's sevenfive, in honor of Corigliano's 75th birthday, and the numbers seven and five figure prominently in its musical architecture. David Sampson's boisterous Entrance opens the program, while his surprisingly restrained Still is luxuriously lyrical. Jonathan Newman's Prayers of Steel evokes the Midwest landscapes in Carl Sandburg's poetry. Jeremy Howard Beck's ROAR exploits the brasses' ability to do just that. Conrad Winslow's The Record of a Lost Tribe summons an imaginary, bygone civilization. All except Entrance receive their world-premiere recordings on the album.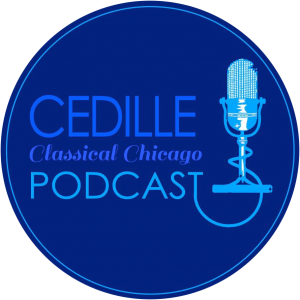 Listen to Steve Robinson's interview
with Gaudete Brass on Cedille's
Classical Chicago Podcast
Preview Excerpts
Enjoy our recommended preview track excerpts below
DAVID SAMPSON (b. 1985)
JOHN CORIGLIANO (B. 1938) arr. Cliff Colnot
JONATHAN NEWMAN (b. 1972)
6
IV. City of the Big Shoulders
STEVEN BRYANT (b. 1972)
JOHN CORIGLIANO
JEREMY HOWARD BECK (b. 1985)
DAVID SAMPSON
CONRAD WINSLOW (b. 1985)
The Record of a Lost Tribe
JOHN CORIGLIANO
Artists
What the Critics Are Saying
---
---
"All the pieces receive committed performances from Gaudete Brass and are superbly recorded."
"Here's a disc that shows off all the cool things brass players do . . . Cedille's sound delivers the full you-are-there texture and timbre of a real live brass ensemble experience."
"Great sonics, sterling execution, and a high level of compositional expertise."
sevenfive
Notes by Kathryn J Allwine Bacasmot
In 2013, Gaudete Brass participated in a series of celebrations taking place in Chicago to observe the 75th birthday of John Corigliano, one of our era's most prolific and protean composers. Throughout his career, Corigliano's works have moved audiences in both concert halls and movie theaters, garnering multiple Grammy Awards, an Academy Award, the Pulitzer Prize, and other honors.
In addition to his work as a composer, Corigliano has instructed and guided numerous composers as a member of the composition faculty at the Juilliard School, as well as Lehman College, City University of New York. Many works by Corigliano's students were included on Gaudete's 2013 concert, and it was that performance that provided the inspiration for this album where the music of mentor and protégés are heard side by side.
David Sampson's Entrance was originally written as Exit, an encore for the American Brass Quintet. The ensemble preferred it as an opener for their concerts, and the title changed.
Originally written for piano four-hands, Corigliano's popular Gazebo Dances has been presented in a variety of arrangements, including for orchestra and concert band, and now, via Chicago conductor/arranger Cliff Colnot, for brass quintet. About the work, the composer writes, "The title Gazebo Dances was suggested by the pavilions often seen on village greens in towns throughout the countryside, where public band concerts were given on summer evenings. The delights of that sort of entertainment are portrayed in this set of dances, which begins with [the] Rossini-like Overture" heard here.
Prayers of Steel by Jonathan Newman was inspired by three Carl Sandburg poems: "Limited," "Prayers of Steel," and "Chicago." The opening movement, Limited, conjures Sandburg's existential thoughts on a train journey across the darkness of the prairie at night. Foxtrot imagines the social sounds of the city, home to so many jazz and dance bands, while Prayers of Steel is a hymn-like setting of its namesake poem's steel spikes and skyscrapers. City of Big Shoulders lionizes the city's industry, as depicted in "Chicago."
Steven Bryant's sevenfive was commissioned by Gaudete for Corigliano's 75th birthday celebrations. It is a numerical representation of the occasion constructed using the intervals of 7ths and 5ths in rhythmic groupings of seven and five.
Corigliano's Antiphon for double brass choir was written for the dedication of Apex Field House on the campus of Lehman College (Bronx, NY). The measured, stately tempo speaks to the ceremony of the occasion for which it was written. The piece is interspersed with microtonal tunings, which add unique bends of color to the pillars of sound.
One of the extended techniques brass players are often required to produce is the imitation of a roar. Jeremy Howard Beck's ROAR exploits that capability to its maximum frenetic culmination.
Gaudete commissioned Still from David Sampson in 2013. Luxuriating in the lyrical capabilities of brass instruments, the work commands a sense of placidity and restraint from instruments that are more often exploited for their power and volume.
Conrad Winslow summons the imaginary history of a bygone civilization through The Record of a Lost Tribe. Through this musical depiction we discover the fictitious ancient settlement through "its ruins, its reconstructed history, and its art," writes the composer.
Corigliano wrote his Fanfares to Music for the Chamber Music Society of Lincoln Center in celebration of its 25th anniversary season. It is scored for two groups of instruments, one on stage and one off. Corigliano notes:
Since chamber music evokes a feeling of intimacy, the idea of writing a fanfare for a large symphonic brass choir posed a number of problems to me. . . . Fanfares to Music, my solution to this quandary, is basically a short, lyrical, introspective piece involving a standard brass quintet on the stage, and "fanfare elements" played by the remaining six players around the back of the hall. The onstage quintet plays a long chorale-like passage, answered at first by solos from its own ranks and later from the offstage players. This dialogue reaches a peak and resolves into a gentle setting of Schubert's famous song An die Musik (hence the title), from which all of the earlier fanfare elements were taken. For me, Schubert's masterful art song perfectly captures the essence of chamber music.
© Kathryn J Allwine Bacasmot
Kathryn Bacasmot studied musicology and piano at New England Conservatory in Boston. She currently resides in Chicago where she works in the fields of music criticism, education, and audience development. She writes for organizations nationwide. 
Album Details
TT: (56:10)
All WORLD PREMIERE RECORDINGS except Entrance
Producer/Engineer: Judith Sherman
Editing: Bill Maylone
Editing Assistance: Jeanne Velonis
Recorded: Wentz Concert Hall in Naperville, IL December 1–3, 2014; May 8–9, 2016
Graphic Design: Twin Collective
Cover Art: Tom Bachtell
Publishers:
Entrance (2004) David Sampson
Still (2013) David Sampson
Roar (2013) Why You Call Me Boo Music
sevenfive (2013) Gorilla Salad Productions
Prayers of Steel (2013) Ok Feel Good Music
Record of a Lost Tribe (2013) The Winslow Inn
Fanfares to Music (1993) G. Schirmer
Antiphon (1994) G. Schirmer
Gazebo Dances (1972) G. Schirmer, arranged by Cliff Colnot (2013)
© 2017 Cedille Records/Cedille Chicago