Store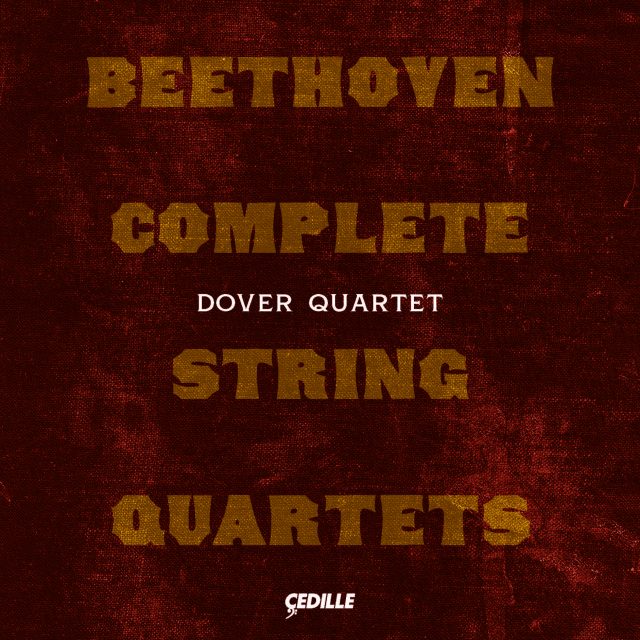 Store
Beethoven Complete String Quartets
---
Named one of the greatest string quartets of the last 100 years by BBC Music Magazine, the Grammy-nominated Dover Quartet's critically acclaimed traversal of Beethoven's Complete String Quartets, including Vol. 1: The Opus 18 Quartets (2020), Vol. 2: The Middle Quartets (2021), and Vol. 3: The Late Quartets (2022), is now available as a specially priced 8-disc boxed set (price of 3 CDs), releasing December 8.
"It's hard to imagine a group better suited to recording these works than the Dover Quartet," wrote New York's WQXR of the Vol. 1 Op. 18 quartets, often cited as the epitome of the classical string quartet as developed by Haydn and Mozart, while foreshadowing Beethoven's future innovation. "Beethoven would find it hard to believe that his quartets could be played with such perfection of execution, such beauty of tone, such nuance of expression, and such keen understanding of his music's meaning and intent" (Fanfare).
Vol. 2, the Dover Quartet delivered "the most profoundly penetrating performances of Beethoven's middle string quartets" (Fanfare), including the three Op. 59 "Razumovsky" Quartets, infused with Russian folk tunes; the graceful "Harp," Op. 74, named for its plucked string figures; and the intense Op. 95 "Serioso," a forward-looking experiment that Beethoven originally intended "for a small circle of connoisseurs." Only Strings said, "The Dover performances sparkle and thrill. Their virtuosity is immediately apparent."
Comprising Beethoven's very last compositions — the five monumental, revolutionary Late Quartets and imposing Grosse Fuge — Vol. 3 "culminates their excellent recordings of all of Beethoven's string quartets" (Third Coast Review). Remarkable and often daunting works that upended the concept of the string quartet, they are often considered the ultimate expression of Beethoven's artistry. "This is a monumental achievement by one of the best string quartets playing today" (Classical CD Reviews).
The Dover Quartet has followed a "practically meteoric" (Strings) trajectory to become one of the most in-demand chamber ensembles in the world since sweeping all prizes at the 2013 Banff International String Quartet Competition. In addition to serving as the Penelope P. Watkins Ensemble in Residence at the Curtis Institute of Music, the Dover Quartet holds residencies with the Kennedy Center, Bienen School of Music at Northwestern University (it's longest residency, dating back to 2015), Artosphere, and Amelia Island Chamber Music Festival.
The Dover Quartet's recordings for Cedille also include Voices of Defiance, comprising mid-20th-century works, and Tribute, an album featuring Mozart's final string quartets, K. 589 and K. 590, plus his String Quintet, K. 406 (with Guarneri Quartet violist Michael Tree), which marked the ensemble's recording debut.