---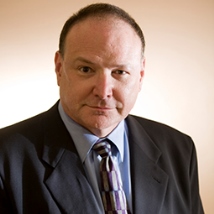 Artists
Marc Embree
Baritone
A singer, actor, and educator, Embree was a principal singer with the New York City Opera for several seasons and has performed throughout the United States, Mexico, Canada, and Europe.
---
Equally at home in opera, oratorio, and musical theater, Marc Embree most recent engagements have included Blitch in Susannah at the Virginia Opera, followed by Friar Lawrence in Nashville Opera's Romeo et Juliette, and in Schreker's Der Ferne Klang at Avery Fischer Hall with the American Symphony Orchestra. He was heard in the title role in Tartuff, as Frere Laurent in Roméo et Juliette in Honolulu, as Daland in Der fliegende Holländer in Edmonton. He performed as the 4 Villains in Les Contes d'Hoffmann in Augusta, followed by Schumann's Das Paradise und die Peri with the American Symphony Orchestra and by the role of Blitch in Floyd's Susannah with the DiCapo Opera Theater in New York which The New York Times reported as "Mr. Embree cut a magnificent figure as the preacher, at once charismatic and dissolute: a genuine tragic hero".
Mr. Embree made his European debut as Escamillo in Carmen with the Grand Théâtre du Nancy in France. Most recently he gathered critical acclaim for his powerful performance of Frank Maurrant in Weill's Street Scene (Zambello/Holmes) at the Theater im Pfaltzbau (Ludwigshafen) and the historic Theater des Westens (Berlin). Taped for television, Street Scene has been broadcast in Europe, Japan, and on the BRAVO channel in the United States. His commercial recording credits include Carlos Chavez' The Visitors for the BMG label and The Good Soldier Schweik for Cedille Records.
http://www.wolfartists.com/artists/basso-baritoni/marcembree.aspx