---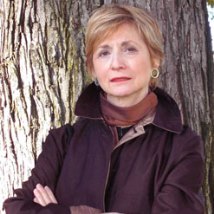 Artists
Lita Grier
Composer
Named a Chicagoan of the Year in 2005 by the Chicago Tribune, Lita Grier won early recognition as a composer. At age 16, she won first prize in the New York Philharmonic Young Composer's Contest.
---
Named a Chicagoan of the Year in 2005 by the Chicago Tribune, native New Yorker, Lita Grier won early recognition as a composer. A graduate of Juilliard, she was awarded First Prize in the New York Philharmonic Young Composer's Contest at age sixteen. Her winning composition was presented at Carnegie Hall and published by Carl Fischer. After abandoning composition for nearly 30 years, however, her return has been celebrated with three Ravinia commissions and a growing list of recordings, performances, TV and radio broadcasts, magazine and newspaper features and an increasing number of commissions, including Music in the Loft for its 15 Anniversary and the Chicago Children's Choir for their upcoming 50th Anniversary Season.
Her works have been widely heard in Chicago, at venues including Orchestra Hall, Ravinia, the Chicago Cultural Center, and at many area universities and music schools, such as Northwestern, De Paul University, Northeastern Illinois University, Roosevelt University, and the Chicago Music Institute, many of which have featured full length programs devoted to her music. Her Flute Sonata, composed while still a student at Juilliard, was described by the late flute virtuoso Julius Baker as "a new classic in the Standard flute repertory". It has been performed on five continents, and its orchestral adaptation was broadcast nationally on NPR's Performance Today, with the Chicago Symphony's principal flutist, Mathieu Dufour, and the Ars Viva Symphony Orchestra, under the direction of Alan Heatherington. Published by Theodore Presser, it is featured on a Cedille recording with soloist Mary Stolper and the Czech National Symphony.
Other works by Lita Grier include a variety of chamber music and a large number of vocal works, including Sonnets to Orpheus, for soprano, piano, cello and horn, presented by the Chicago Chamber Musicians at Buntrock Hall in Symphony Center, where it was described by reviewer Andrew Patner in Chicago's Sun-Times as "an extraordinary piece…of remarkable complexity and haunting power…" Songs from Spoon River, based on the Edgar Lee Masters Spoon River Anthology was commissioned by the Ravinia Festival for its 2004 Centennial celebration. Premiered last July in Ravinia's Martin Theater, it was hailed in the Chicago Tribune by John von Rhein, who reported that the songs "leave your ears hungering for more." The song cycle was broadcast on a two-hour program devoted to Lita Grier and her music on WFMT last July, on the one year anniversary of its premiere at Ravinia, and again recently featured on another program devoted to her works, a live broadcast from the Fazioli Salon Series.
In addition to her career as a classical composer, Lita Grier has also composed five works for musical theater, all of which have been produced locally, and is President of Inter-Continental Media, one of the country's leading independent producers of classical music programming for radio. A series anticipating the 2006 Mozart Year with the Vienna Philharmonic was broadcast last season with Jeremy Irons as host. The 2006 series is scheduled to be broadcast nationally this Fall. Lita Grier's unusual musical journey has been featured in Chicago Magazine and has also been documented on PBS Channel 11's Artbeat Chicago.