---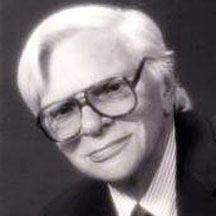 Artists
Dan Tucker
Composer
Dan Tucker (1925–2010) was a composer in residence for the Music Institute of Chicago, which premiered many of his works. Mr. Tucker was on the Editorial Board for the Chicago Tribune from 1975 until his retirement in 1988. He was one of the very few classical composers since Virgil Thomson to have held a major editorial position with a major metropolitan newspaper in a major American city.
---
Dan Tucker was born in Chicago in 1925. After service in the U.S. Army from 1943 to 1946, he continued working as a journalist, and meanwhile took bachelor's and master's degree in piano and composition from the American Conservatory of Music. He combined two careers as newspaperman and composer from 1953 until 1988, when he retired from the editorial board of the Chicago Tribune to concentrate on music.
Tucker's approach to composition is based on his belief that hearing, in any organism that can detect sound, has a basic survival function. It reveals unseen movements nearby and focuses instant attention on living movement — actions that might involve the hearer. It follows that the most interesting sounds are those that share qualities of life — motion, direction, purpose — and this fact has special importance for the composer. Musical works that ignore this life-detecting function of hearing, he contends, are unlikely to last beyond the stage of novelty.
Over the last four decades, critics have praised the music of Chicago composer Dan Tucker for its "flair for melody" (Joseph McLellan, Washington Post), and for qualities they have called "moving," "impish," "hallucinating," and even "sublime." In all the evolving styles and idioms that Tucker's music has reflected in that time, melody has always been its mainstay, and remains so now that "melody" is no longer a word of critical scorn.